Don't leave them in the dark
You can help save their sight
---
Just being able to see this means you've got an advantage over countless numbers of people all over the world.
Millions of people in developing countries around the world suffer from cataracts. Diseases like cataracts can have a detrimental impact on their victims, and can even cause blindness. However, they are easily treatable through a simple procedure.

Barriers to accessing medical care often mean that young children, women and the elderly are unable to have these simple, yet life-changing procedures.

Muslim Hands' eye clinics make these treatments readily available to all, with those who would otherwise be unable to afford healthcare benefiting from the free services
Don't leave them in the dark, give the Gift of Sight today.
Donate Now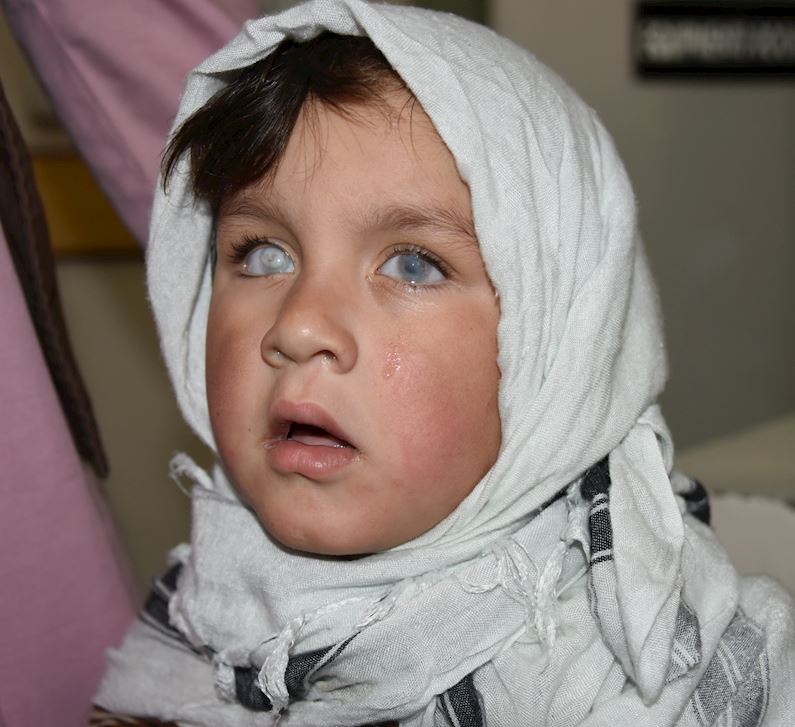 Meet Akhmed Wali
Born to a poor family in one of Pakistan's most impoverished regions, Akhmed lost his sight after a terrible fever at the tender age of 3. 
"He is unable to eat on his own, we always have to feed him. He is always sitting on his own and can't play with the rest of the kids his age. Its been two or three years that he has had this illness." (Shah Ali, Akhmed's father)
Shrouded in darkness, Akhmed spends his days isolated from other children his age, relying on his father to feed, dress and bathe him. 
Just as his family began to lose hope that his condition would ever improve, Shah Ali sought help from the Muslim Hands eye clinic. With the help of our doctors on the ground, Shah Ali is hopeful that his son's sight will be restored and that he'll be able to see a future full of possibilities, like any other child his age.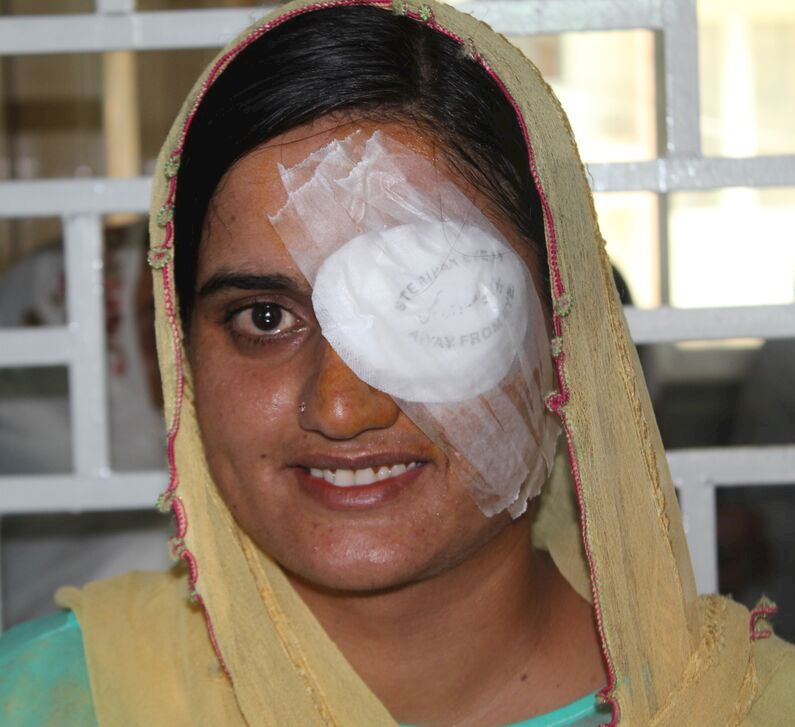 Meet Nadia Umar
Within months of her marriage, 20-year-old Nadia developed severe cataract in her eyes, rendering her blind. Scrutiny from her in-laws forced her back to her parents home as single mother of one baby girl. 
Being a new mother is a rewarding but difficult experience, and in Nadia's case, caring for her child without the support of her husband or in-laws was made all the more difficult because of her sudden vision loss.
It was through the blessings and permission of Allah that Muslim Hands Canada was able to set up an eye camp where she and many more like her were facilitated with free of cost services of OPD, medicines and a cataract-removal surgery.
Her cataracts were removed on the first day of camp operations, and by being given back her sight she was also given back her life, dreams, and goals that had once been washed into an abyss of uncertainty. But most importantly she was given the chance to see her daughters face for the first time since she was born.