Be like the Prophet (saw) and give an extra Qurbani
"The Prophet (saw) sacrificed for the one who could not sacrifice from his Ummah, one who bore witness to the Oneness of Allah and [his] Prophethood." [Tabarani and Ahmad]
During the days of Eid al-Adha, the Prophet (saw) made two sacrifices - one for himself and another for those who could not afford to sacrifice for themselves.
This year, your Qurbani is needed more than ever, as even more families struggle to make ends meet due to the COVID-19 pandemic. Help revive this neglected Sunnah of the Prophet (saw) by giving an additional Qurbani. In doing so, you will be providing fresh meat to even more helpless families, many of whom cannot afford to purchase meat, no matter the time of the year. Frequently Asked Questions
Q. Who needs to offer Qurbani?

A. According to the Hanafi school, any adult, sane Muslim who possesses the Nisab value must give a Qurbani. So if you are eligible to pay Zakat, you need to offer a Qurbani.

Q. What is a Prophetic Qurbani?

A. After fulfilling his personal obligation, the Prophet (saw) gave an additional Qurbani in the name of the Muslims who could not afford to do so. We encourage all of our donors to revive this forgotten sunnah and help more needy people.

'The Prophet (saw) sacrificed for the one who could not sacrifice from his Ummah, one who bore witness to the Oneness of Allah and [his] Prophethood' [Tabarani and Ahmad].

Q. How important is it to give my Qurbani?

A. Qurbani is an obligation on all Muslims who possess the Nisab value, which generally means all who are eligible to pay Zakat. It also carries the great meaning of representing the sacrifice that Prophet Ibraham (as) was prepared to make in honour of our Creator.

Q. When should I donate my Qurbani?

A. Most people choose to donate in the days of Dhul Hijjah, but some will give their Qurbani up to a month before Eid. As Qurbani's in each location has a set quota, we suggest you give yours as soon as possible so as to avoid disappointment.

Q. When will my Qurbani be distributed?

A. Muslim Hands works hard to ensure that the meat your Qurbani provides is distributed to those in need during the days of Eid-ul-Adha.

Q. Which animals do Muslim Hands provide for sacrifice?

A. We choose the sacrificial animals based on their availability and value in each location. Whether this is a sheep, goat or a share in a cow, the reward for your Qurbani will be the same.

Q. I am not sure where to give my Qurbani, what do you recommend?

A. Our 'Where Most Needed' option ensures that your Qurbani reaches those who need it most.

Q. What should I do if I missed my Qurbanī?

A. You must make up for missing the Qurbani by offering the market value of one sheep/goat to the poor. You can do this through Muslim Hands.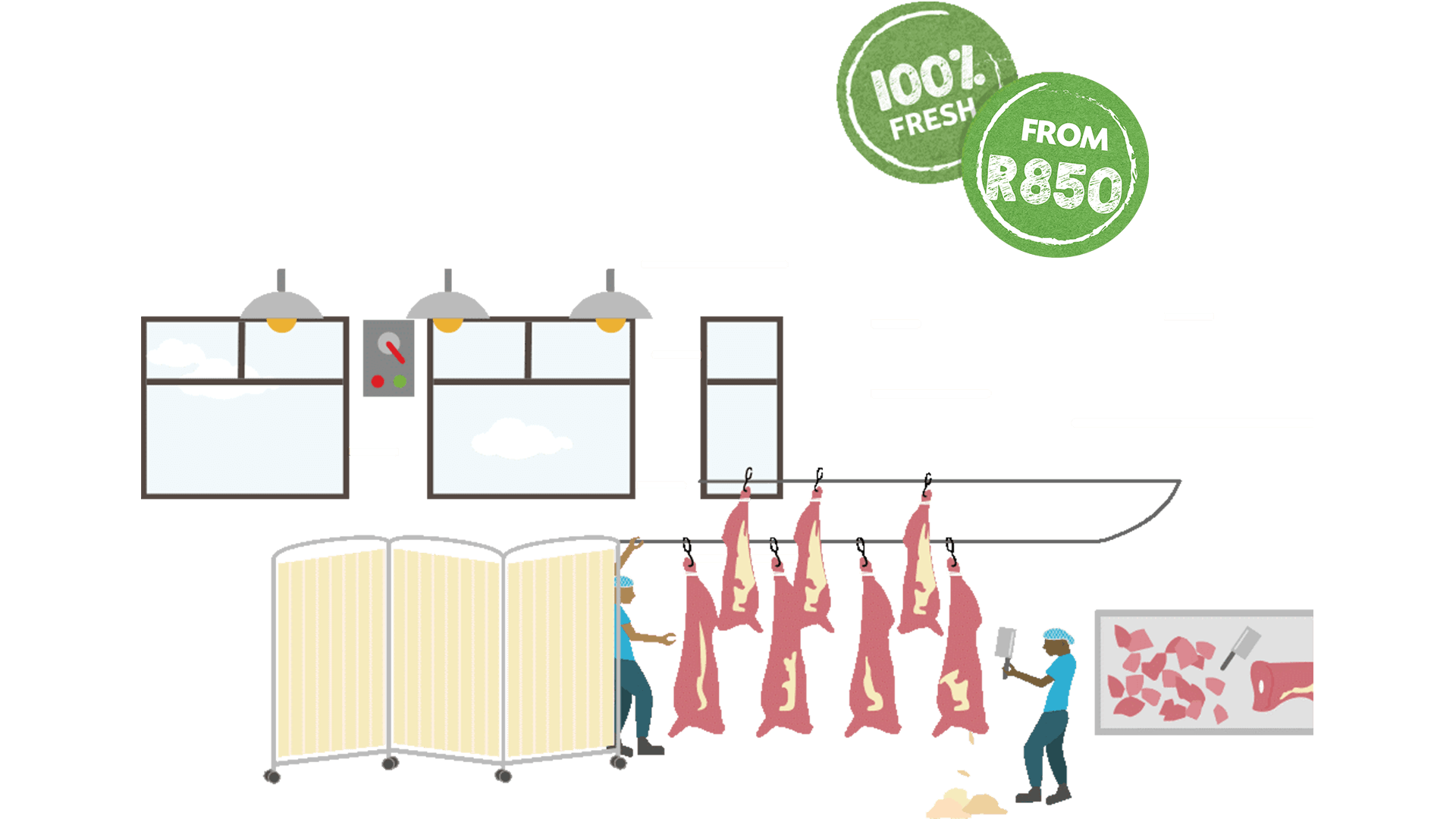 The Importance of Donating Qurbani
Qurbani is not only a requirement upon all able Muslims, but it carries great meaning, representing the sacrifice that Prophet Ibraham (as) was prepared to make in honour of our Creator.
Our teams are on the ground in 19 countries, providing you with tiered contribution amounts upwards of R850, allowing you to give within your means. At this joyous time, no one should be excluded from the blessings of Eid ul-Adha.
It Starts With You

Locations to Suit Every Budget
We have a range of Qurbani locations to suit every budget

Supporting Local Farmers
We purchase animals from local farmers, supporting their businesses and giving back to the local economy.

Sacrificed After Eid Salah
The sacrifices we carry out take place after Eid Salah

Meat is Distributed on Eid Day
Meat is distributed on the days of Eid, allowing all communities to enjoy this special time

Non-Frozen, Non-Tinned Meat
We distribute non-frozen, non-tinned meat to the community

Tackling Hunger
Our Qurbani service targets those most at risk from hunger

Stun Free Sacrifices
We refrain from stunning our animals and sacrifice them according to the Sunnah