Syrian
Refugee
Crisis
Give Relief To Suffering Families
How You Can Help Syrian Refugees
Donate
Here are ways you can help
Help Survivors of the Syrian War
In the past decade, Syrian airstrikes have taken the lives of many, left children orphaned, and destroyed schools, hospitals and livelihoods. In a desperate bid for safety, millions of Syrians have fled their homes to seek refuge - many making the journey on foot with only the clothes they are wearing!

The Syrian war has caused the largest refugee crisis of our time, as millions now live in makeshift shelters and IDP camps facing deep poverty and uncertain futures.
For the past eight years, Muslim Hands has been working in IDP camps in Turkey to help Syrian refugees rebuild their lives. Since December 2019, 600,000 Syrian families have sought emergency shelter in refugee camps in northern Idlib, along the Turkish border.

Through your donations, our teams are providing clean water, essential food, and emergency medication to the starving and sick living in these camps. The people of Syrian have already endured unimaginable hardship. Donate today and help them in their hour of need.
Key Facts
Since the outbreak of conflict in 2011, the situation in Syria has steadily deteriorated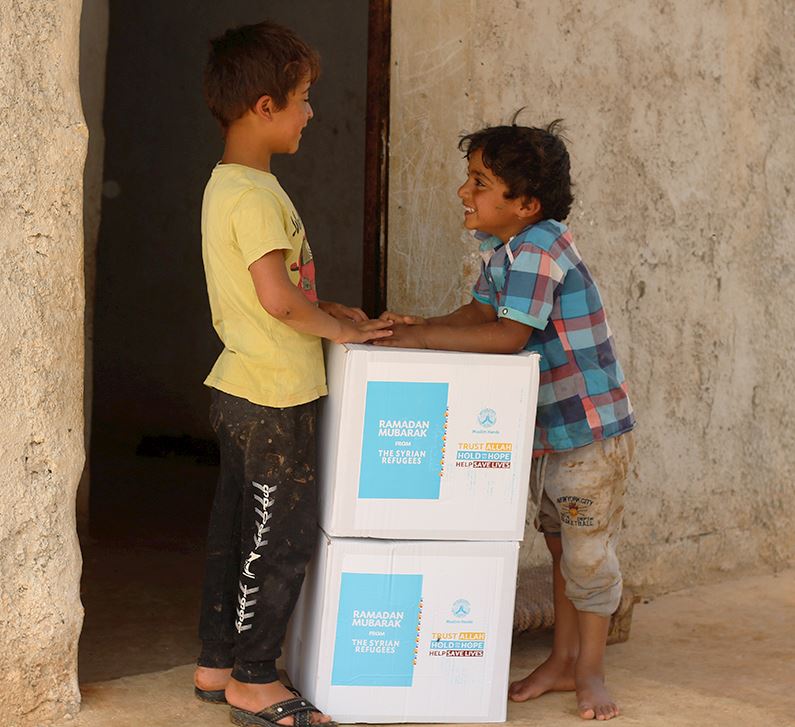 The Struggle of a Syrian Refugee
"I don't want my family to go to the market, because when they see something, they want it, but we cannot afford it" - Tamer Hammud
For Tamer, something as simple as buying clothing and food for his children is a daily struggle. Like million other Syrians, Tamer and his family fled the airstrikes in Syria, seeking asylum in neighboring Turkey. He now lives with his family in IDP camps in Sanliurfa, close to the Syrian-Turkish border.
Prior to the war, Tamer and his family lived an ordinary life in Syria, however, the war changed their lives as he lost his home and livelihood, and the only shelter they now have is a tent made from merged blankets. Winter is the most difficult, as the family struggles to keep themselves warm from the freezing temperatures, whilst also suffering from hunger and starvation. 
On a daily basis, Tamer and his two children collect junk-metal from the streets, which they sell for less than R50 per day. On days when they don't manage to sell junk-metal, the family goes to sleep hugry. This is the sad reality for millions of Syrian refugees living in IDP camps in Sanliurfa. Through your generous donations, Muslim Hands distributed food hampers, giving Tamer and his family essential food items that will sustain them for over a month. Over 300 Syrian refugee families benefitted from the distribution, of which, 2000 were chilren.
"You made us very happy. May Allah bless you, we are so thankful" - Tamer
Make a life-saving donation
---