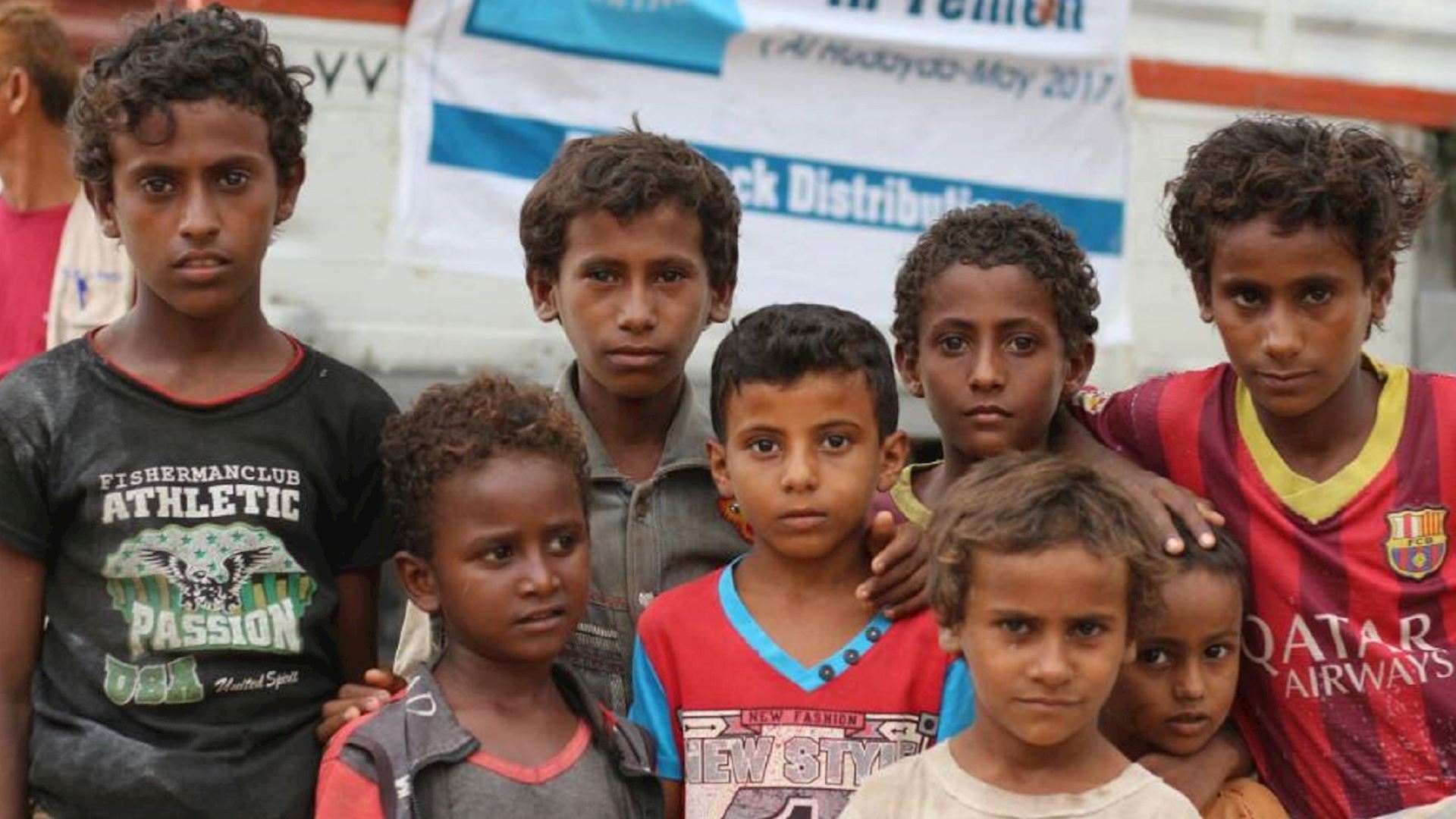 Yemen Appeal
The Silent War
Described by the UN as 'The worst man-made humanitarian crisis of our time', the war in Yemen has turned a poor country into a humanitarian catastrophe. Three years of conflict and blockades have left over 52,000 people injured and the country on the brink of famine. However, the reality is believed to be far worse than what is officially reported.

This silent war has had a devastating effect on the country, leaving 75% of its population in desperate need of humanitarian assistance. Under resourced health services and the bombing of hospitals has resulted in thousands dying from preventable illnesses – the latest being an outbreak of cholera and diphtheria.
With so much undue suffering of millions of innocent people, it is our duty to assist where we can. Right now, over 17.8 million people are food-insecure. With the prospect of extreme hunger looming over Yemeni families, we aim to provide thousands of vital relief packs which will include items such as rice, oil and flour to the most needy people in Sana'a, Aden and Hadhramout.

As the situation worsens for the people of Yemen, we are in need of your support to save their lives before it is too late. Act now and help us provide urgent food to thousands of people who desperately need it.
---
Key Facts
Yemen is facing a humanitarian catastrophe
What We're Doing
Muslim Hands aims to provide
Emergency food packs targeting children up to 5 years old
Primary healthcare to prevent the spread of disease of children under 12 years of age
Water disinfection tools/equipment to families
Health training of family members / Community Health Workers
First aid and Community Health Worker tool kits
Healthcare for pregnant and lactating women