Friday, 11 September 2020
Flash Floods Crisis: Causes and Consequences
Severe flooding in parts of Asia and Africa have damaged infrastructure, contaminated water sources and displaced hundreds of thousands of people. Sudan, Niger, Afghanistan, and Pakistan are some of the worst affected countries by seasonal rainfall this year. We have put together this article to explain the causes of the floods, how they impact communities and what we are doing to help.
What Causes Flash Floods?
Flash flooding occurs with heavy seasonal rainfall caused by thunderstorms. When the soil is unable to absorb the water, the runoff collects in streams that join to form larger volumes of fast-flowing water and debris.
Flash flooding is getting worse over time due to climate change. While global warming is leading to volatile weather patterns, changes in land cover – such as the removal of vegetation- increases flood risk.
What are the Consequences of the Flash Floods?
Loss of Life
Flash floods strike severely without warning, meaning people are often unprepared and taken by surprise. The sheer force of the water can kill and seriously injure many. This year flash floods have killed 258 people in Pakistan 160 in Afghanistan and 100 in Sudan.
People Lose their Homes
The force of the water and the debris it carries can severely damage property and wash away people's homes. The most likely to be affected are poor and vulnerable families living in rural areas in poorly constructed houses. This year, 100 homes have been inundated in Sudan displacing 500,00 people. In Pakistan, the city of Karachi is largely underwater and thousands of homes have been damaged. While in Parwan, Afghanistan, hundreds of homes of poor rural farmers and informal workers were washed away.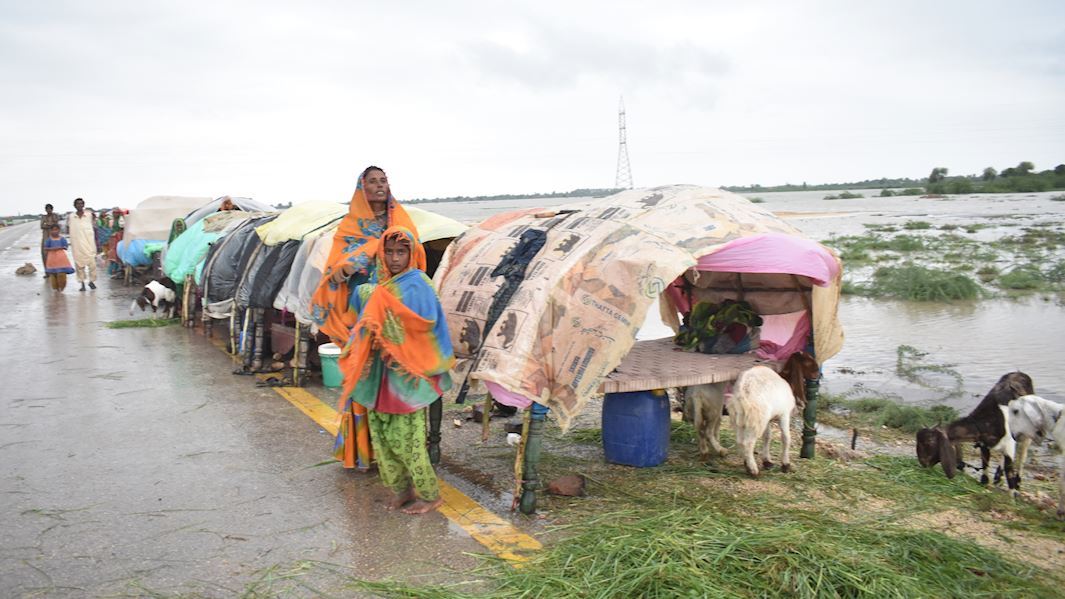 People Lose Access to Vital Facilities and Utilities
Large debris and floodwaters can cause structural damage to schools, hospitals, and other essential facilities. Floodwaters can also disrupt power supplies and contaminate water sources. Leaving many without access to electricity and clean water.
In Sudan this year, nearly 2,700 health facilities and 34 schools have been damaged and thousands of water sources contaminated. People who are already vulnerable are likely to suffer the most by losing access to vital services and facilities.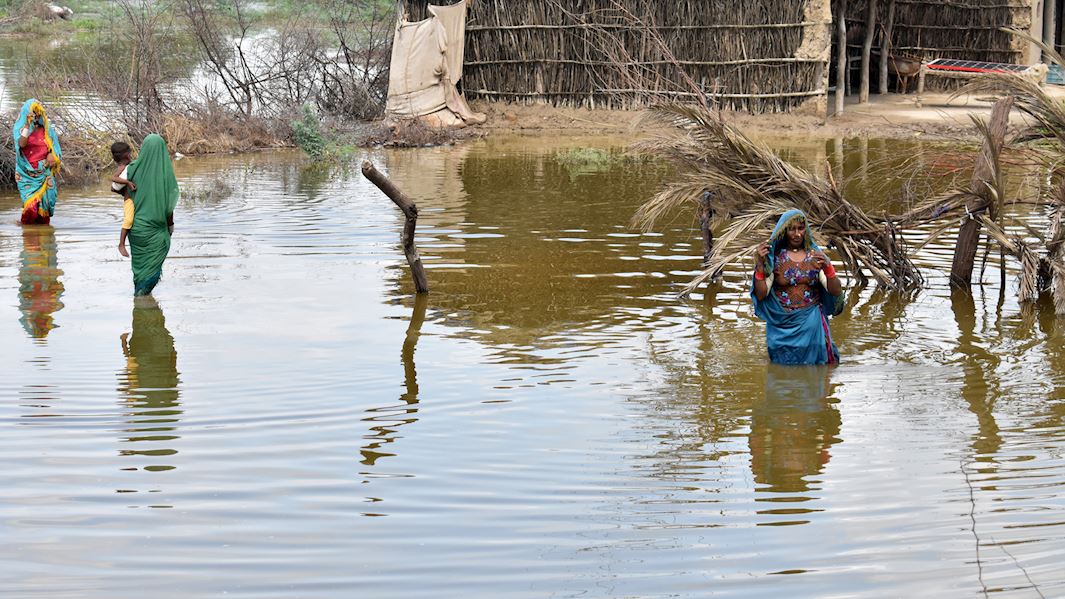 Loss of Livelihoods
Flooding can destroy crops, harm livestock, and damage shops and businesses. For impoverished families who have lost their property to the floods, the added loss of livelihood is a disaster. In Sudan this year, 700 cattle were killed by floods, a huge loss to farming families who rely on their animals to make a living. These straitened circumstances may even force children into child labour causing a long-lasting societal issue.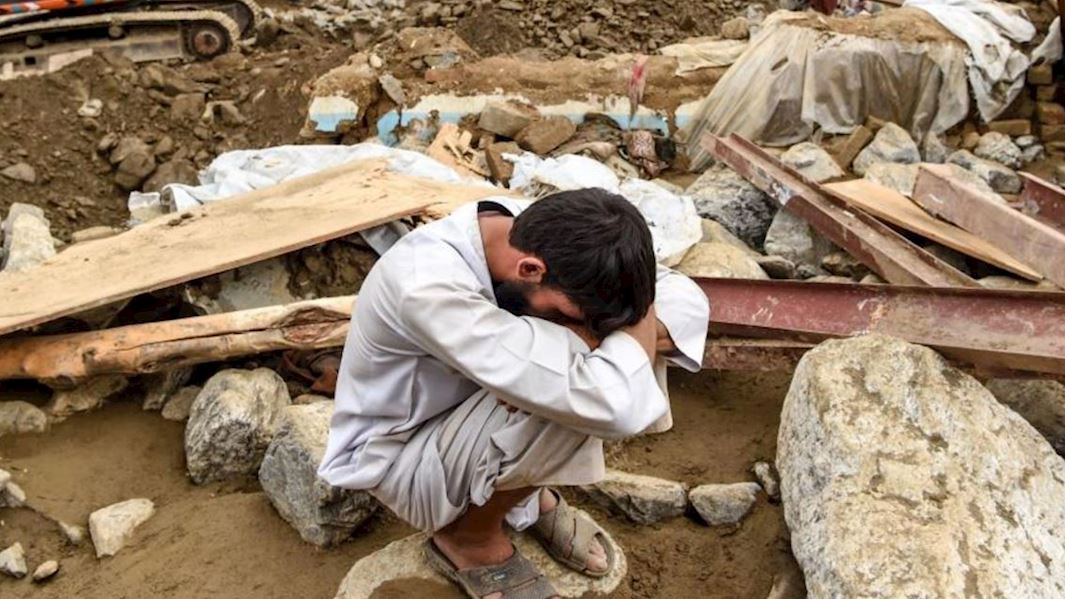 Poor Physical and Mental Health
Following a disaster, children's physical health can be damaged by malnutrition or diarrheal illnesses, which is why it is vital to immediately respond with food and clean water. However, there is also long-term psychological harm caused by the trauma of displacement, the loss of possessions, the grief of losing loved ones, and the stress of social networks or livelihoods breaking down.
Increase Risk of Contracting Coronavirus
Contaminated water sources and damage to critical health care facilities are a catastrophe for countries already struggling to contain the coronavirus. With access to no clean water survivors will find it difficult to wash their hands regularly to help stop the spread of the virus. That is why we are distributing hygiene kits as part of our emergency response.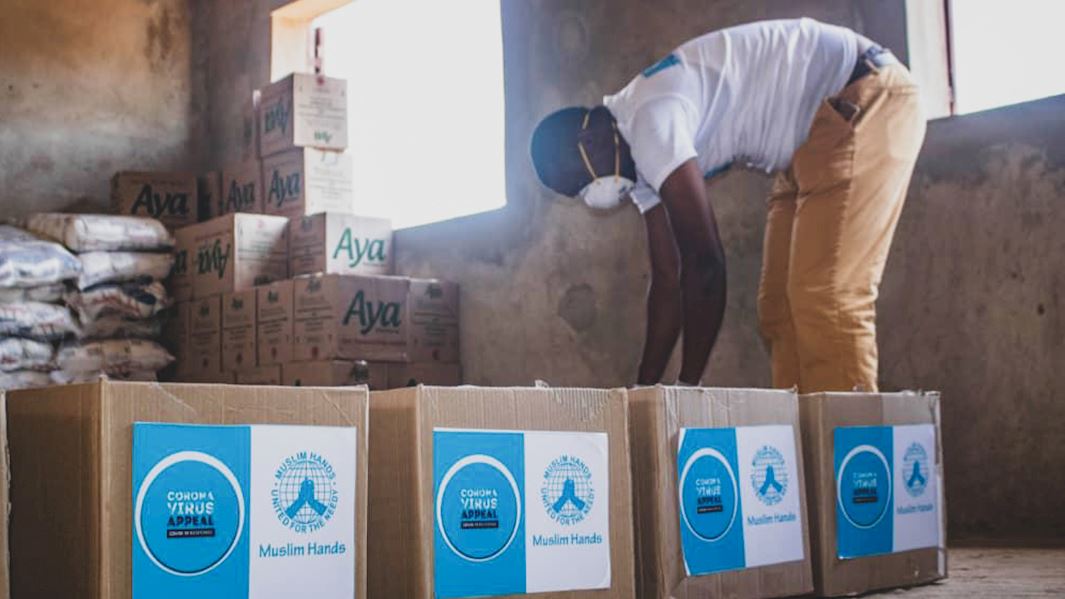 Our Intervention
Thanks to your generous donations we are on the ground in Sudan, Pakistan, Niger, and Afghanistan distributing emergency relief aid to 15,000 beneficiaries across the 4 locations.
Our intervention includes supplying hot meals and clean water daily to victims, as well as family food packs that serve families for one week consisting of flour, rice, cooking oil, sugar, pulses, salt, red chilli, and high energy biscuits.
For survivors who have lost or damaged homes, we supply shelter kits. Depending on the location, these can consist of sleeping mats, pillows, plastic mats, plastic covers, solar lights, mosquito nets, and 6-litre water storage containers.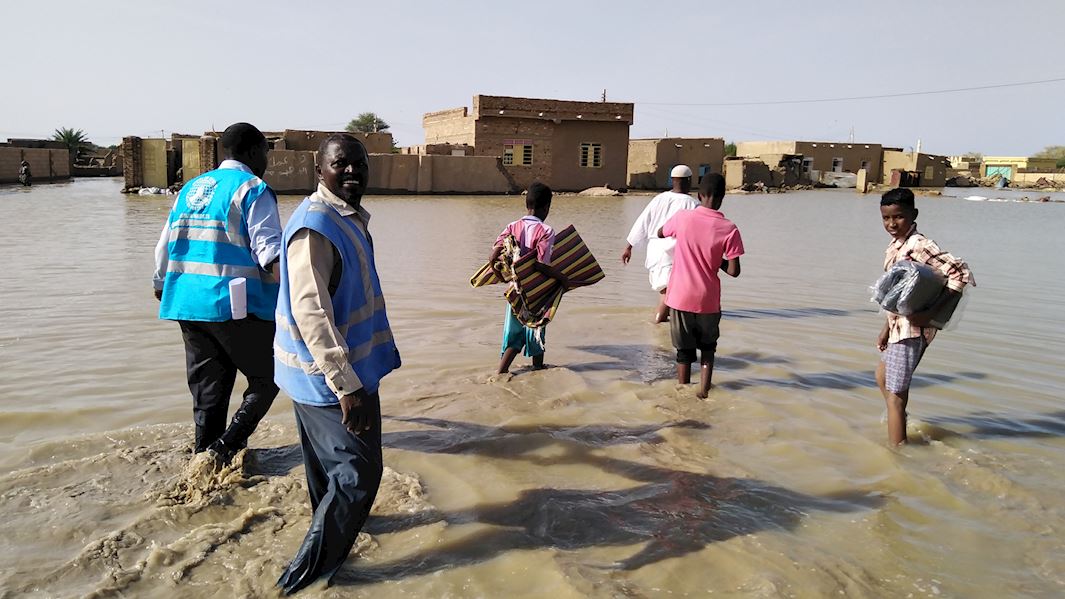 To help combat the spread of coronavirus we also added hygiene kits consisting of antibacterial soap, detergent powder, water disinfection tablets, towels, a box of surgical face masks, a nail cutter, water buckets, and a matchbox or lighter.
As well as providing immediate relief such as food parcels, clean water, and blankets, we implement long-term projects to tackle the problems that follow emergencies. This can be anything from building low-cost housing to setting up schools and medical centres.
---
Facebook

Twitter

Email This