Friday, 30 July 2021
South Africa Riots: Muslim Hands delivers aid to affected areas
The arrest of former president Jacob Zuma has sparked the looting and violent outbreaks in the regions of KwaZulu-Natal and Gauteng. Many have lost their lives and those still living are now suffering from a food shortage and a higher rate of unemployment.
The violent looting outbreaks have added strain on the rate of employment which South Africa is already facing, leaving many citizens with no jobs and no basic food supplies.
At Muslim Hands we share the pain that our fellow South Africans are traumatized by, both in the state of hunger as well as having lost their jobs not certain where their next sustenance might come from.
Our Emergency Food Aid Truck
In support of the victims of the looting crisis in KwaZulu-Natal and Gauteng, we at Muslim Hands, have sent out an emergency food aid truck with the supply of basic foods such as flour, long-life milk, rice, jam, beans and tea.
The food supply departed from Cape Town on the 19th July 2021 and has provided food to more than 1 000 people and have warmed the hearts of those that have suffered severely by this traumatizing event.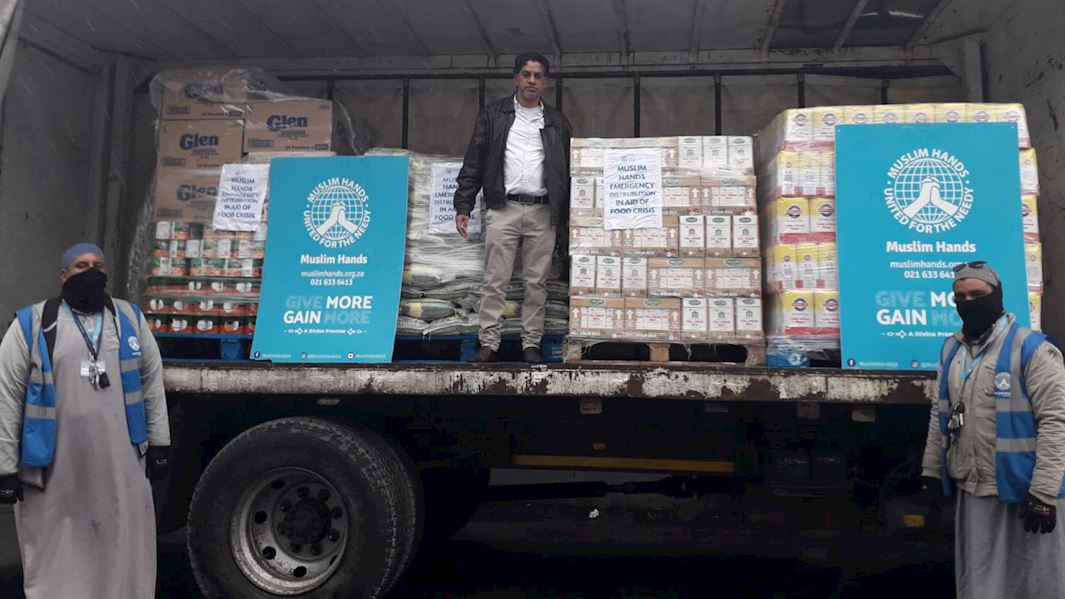 The ongoing struggle of food supply
Supply chains have been affected in the distribution of food being accessible to many. Food pricing have skyrocketed, and residents of the Durban area are now professing that stores are profiteering from the mass looting.
Support our South Africa Emergency Appeal to provide the poorest neighbourhoods affected with food, hygiene, and daily essentials.
South Africans need your urgent support, as our teams are on the ground distributing food parcels, hygiene kits and blankets to victims of the violence outbreaks. Donate today, to help us save lives and feed the needy.
---
Facebook

Twitter

Email This