Donate
You donate, we deliver

Rohingya Crisis - Family Shelter Home
---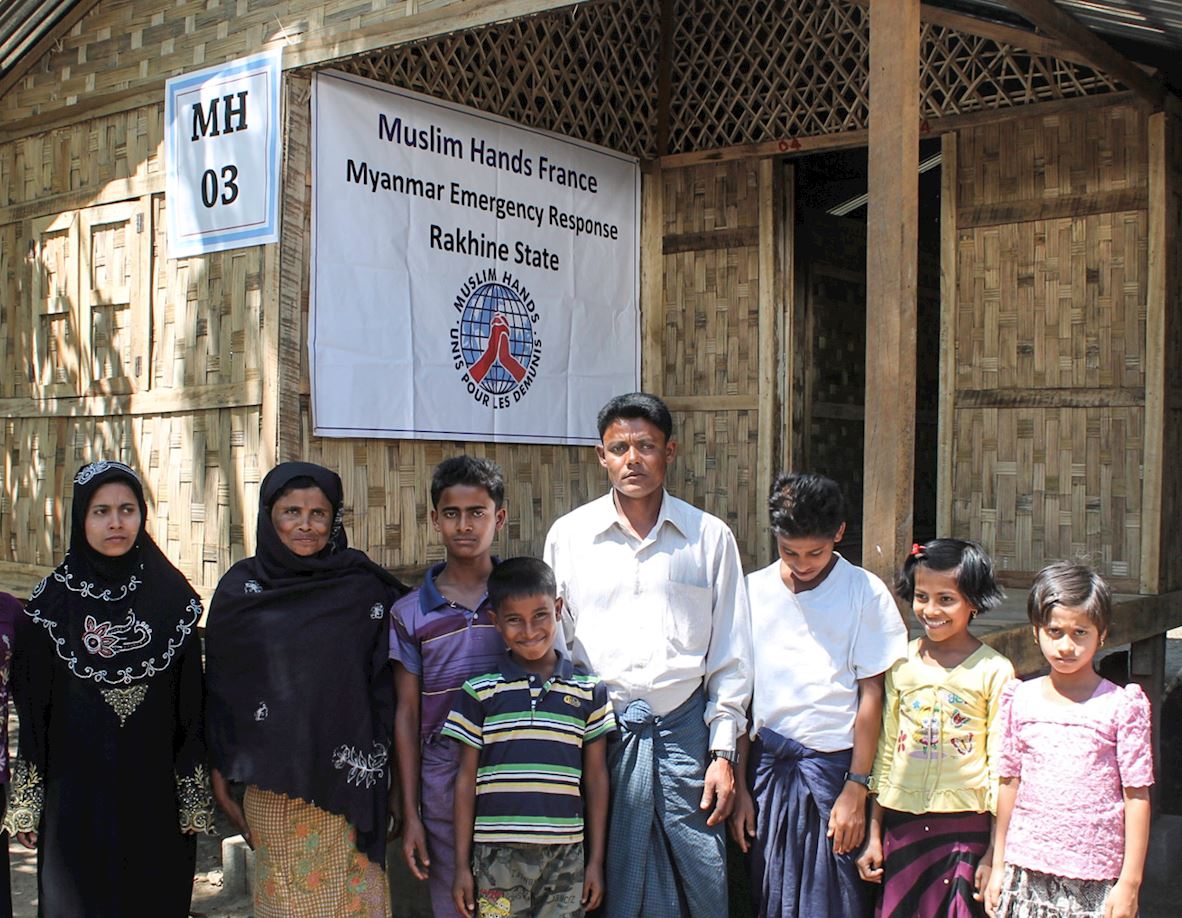 "The most persecuted people on earth." - UN
Ongoing violence in Myanmar's Rakhine state has caused tens of thousands of Rohingya civilians to flee their homes. The UN now says 860,000 Rohingya have fled to Bangladesh as their villages (their homes and livelihoods) have been burnt. Most are women, children, and the elderly.
Over

 

1 million Rohingya

 

have fled Myanmar to escape persecution
Over 200,000 Rohingya refugees have crossed into Bangladesh in the past few years
Muslim Hands has been supporting Rohingya families in Bangladesh since 2008, providing emergency aid, including during Ramadan and Qurbani, and also building shelter homes for displaced men, women, and children.
---