Dying For
Water
Dirty water kills - save a life today
Donate
Build a well in a loved one's name and make an impact that will benefit families for generations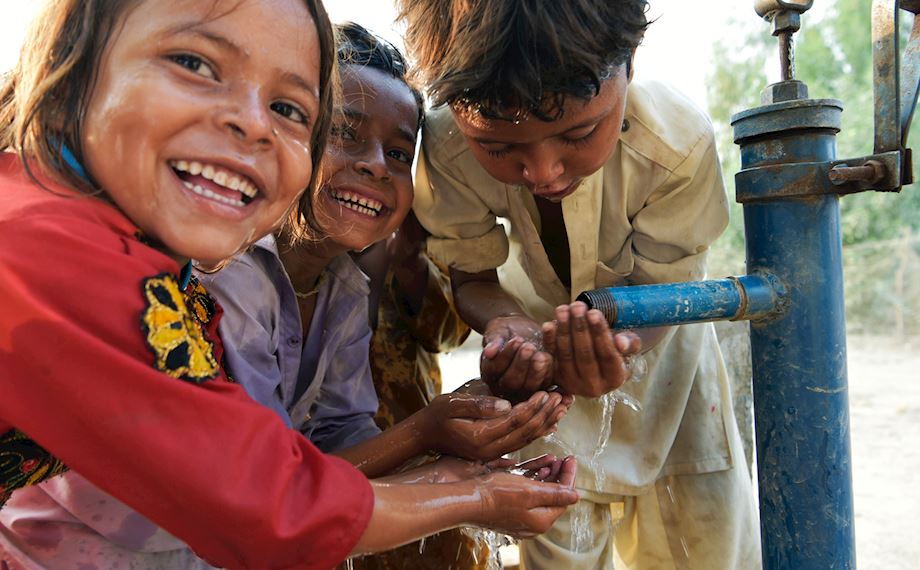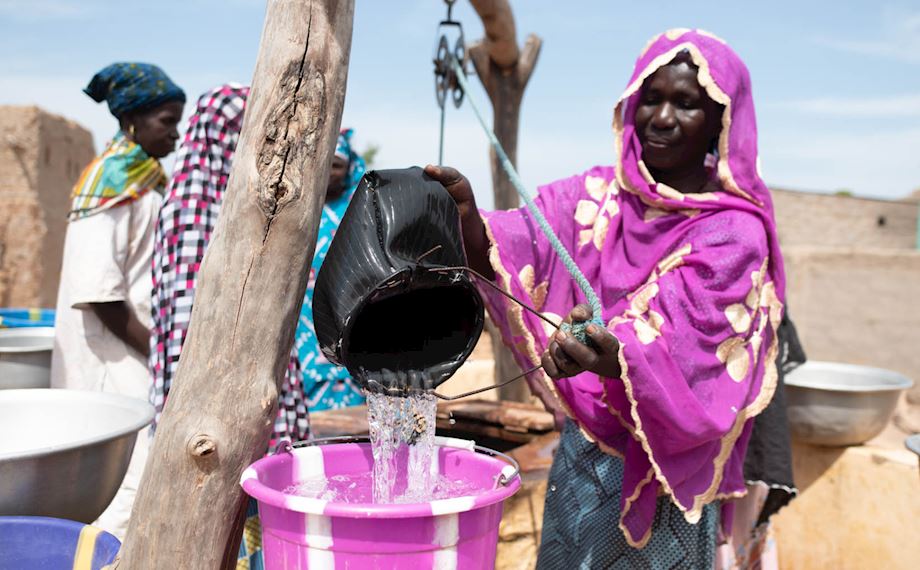 The Water Crisis
Key Facts
---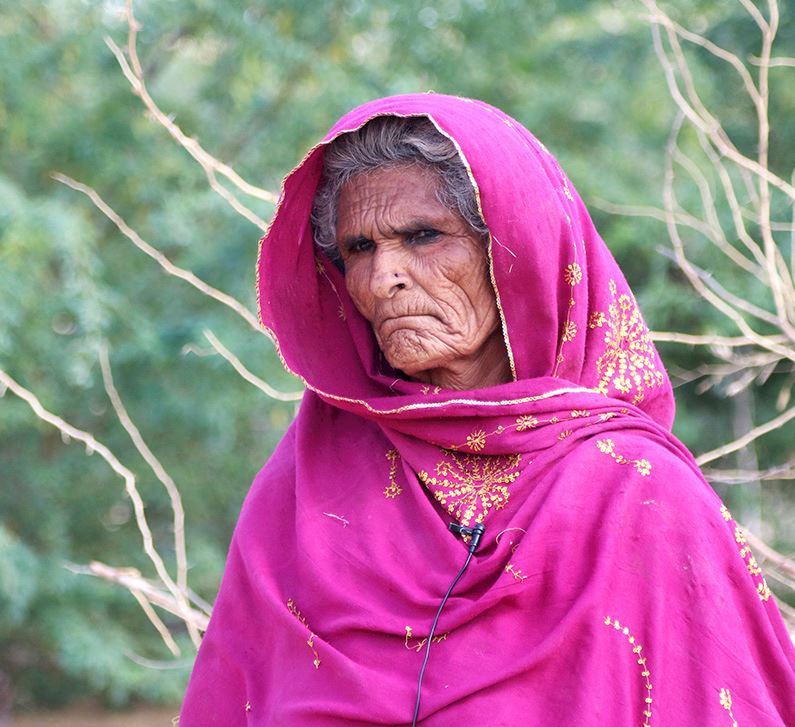 Dying For A Drink
"My daughter fell in the well, I ran for help, but it was too late. She died and I lost my mind" -Siyani (Sindh, Pakistan)
Sahib lost her life as she fell headfirst into the well where she was collecting water for her family. This tragic incident took a traumatic turn into her mother Siyani's life, as she will never be able to see her daughter again. Sahib died collecting dirty water.
The drought conditions in this village have made it extremely difficult for the people as the closest water source to them at present is 3km away in the middle of a dessert.
Farming is their main source of income, however, due to the scarcity of water, they are not able to grow crops anymore and are relying on contaminated water from dangerous water sources for survival.
Young girls like Sahib are responsible for collecting water for their families in Pakistan, however, the poorly maintained wells with broken boundary walls make it a high risk for young girls to fetch water. Sahib lost her life trying to retrieve a bucket of dirty water from a well, and this is the sad reality that many small villages in Pakistan are facing.
A community well would positively impact this community for generations to come; ensuring young girls and women are not risking their lives collecting water.
GIVE WATER
Women & Girls At Risk
Nafissa and her family load up donkeys and journey for kilometres through the extreme heat conditions to reach their water source in Niger, which our team was shocked to see.
Their only source of water is a disease-ridden watering hole that livestock use to drink and defecate. 
Their only source of water is a heavily contaminated and dirty watering hole that livestock drink and defecate in, making them highly susceptible to water borne diseases.
In developing countries like Niger, women and girls walk several kilometres carrying heavy containers to fetch water for their families. The routes they take walking early in the morning or late at night are dangerous and puts them in vulnerable situations where they are at risk of being attacked.
Spending hours each day collecting water means little to no time for school, work or family duties. This leads them to become locked in a vicious cycle of poverty and unable to achieve their full potential.
A Dig-A-Well could change the lives of women and girls living in small communities across the world, as the time they spend collecting water can be used to educate and earn a livelihood for themselves.
GIVE LIFE
Dirty Water Kills
Millions of people around the world lack access to safe water.
In places like Niger, Mali and Pakistan people draw their drinking water from sources that are usually contaminated such as ponds, rivers and wells. Drinking contaminated water makes these people susceptible to water borne diseases such as diarrhoea, cholera and typhoid which can cause death.
An estimated 485 000 people die each year from diarrhoea due to unsafe drinking water.
Something as simple as a well can not only rescue families but entire communities from the dangers of unsafe water.
When you build a well with Muslim Hands, you are ensuring a basic human right: clean and safe drinking water for all
DONATE NOW
Give Water, Give Life
Muslim Hands is working globally to provide people with access to clean water and sanitation. We believe in clean water for all, that's why we conduct our needs assessment for water on an individual basis. We work with communities worldwide to tailor make sustainable solutions meeting the specific needs of the people.

Our projects range from providing underground water storage tanks, emergency drought relief, tube wells, single wells and community wells. Our aim is to provide crucial support where most needed, from small villages to large communities.
Our skilled taskforce makes building a well with Muslim Hands easy and we ensure that our work does not end there. Our expert teams conduct workshops and ensure that the beneficiaries are educated about sanitation and how to keep their water sources clean.


When you donate a well to Muslim Hands your well will come with a plaque displaying your name, or you can gift it in the name of a loved one. You will receive a feedback report of the project so that you can see the impact your donation has made.
Giving Water Is A Sadaqah Jariyah Chain Reaction
Clean safe water can:
Reduce illness and death from water borne diseases
Ensure children go to school instead of travelling miles to fetch water
Be the first step to prosperity for a rural community
Help water and grow crops for poor people to eat and even sell for a living
Prevent the spread of disease by allowing people to wash
Enable people to perform wudhu before prayer

Latest Updates
News and Updates