Education
The key to a brighter future
Key Facts
Our work in education
---
Education: The Core of our Work for Over 20 Years
Education is a fundamental tool that provides countless opportunities. It is a driving force for social change and is a way out of poverty. It is one of the most important aspects of personal development and welfare. This is why it is the core of our work.

We run education projects in many countries around the world. Our schools cater to the specific needs of the area they are serving, ranging from classrooms serving remote communities to campuses serving large groups poor and disadvantaged children. Without these facilities they would not have access to schooling.
As well as building our own schools, we provide a varied range of educational programmes in many different areas around the world. This provides support to those who may have missed out on educational opportunities, or those who have specific educational needs.

Our work in education is all about providing opportunities, whether it is providing vocational training for young adults in Afghanistan or supporting specialised learning for deaf children in Somalia. We believe in empowering people to build a better future for themselves.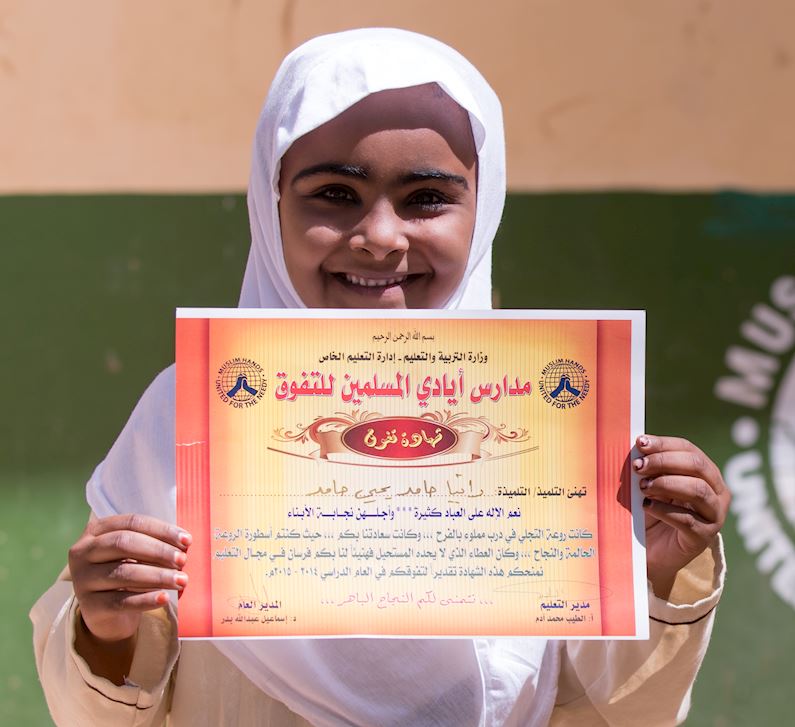 The Omdurman School of Excellence: Raising Standards in Sudan
Since the school was set up in 2004, with an initial student body of just sixty five, demand in the area has steadily increased and after visiting the school in March 2015, it is easy to see why. 
The site consists of primary and secondary schools for both boys and girls and now serves 850 pupils, 700 of whom are orphans. The buildings are spacious and clean, the classrooms light and airy and inspirational messages adorn the walls. Each morning begins with playtime, followed by an assembly, where the children recite poetry and Qur'an, give performances and make announcements. 
All of the orphans in the school are part of the Muslim Hands orphan sponsorship scheme and during each assembly the pupils make dua for their donors.
The lessons are lively and energetic. The pupils are excited, straining their hands towards the air and clicking their fingers in the hope of being chosen to answer the teacher's question. Most of the children here are from disadvantaged backgrounds and with schools in Khartoum charging an average of £30 per month for each student, this is their only opportunity of accessing education.
Read more
Donate
Here are ways you can help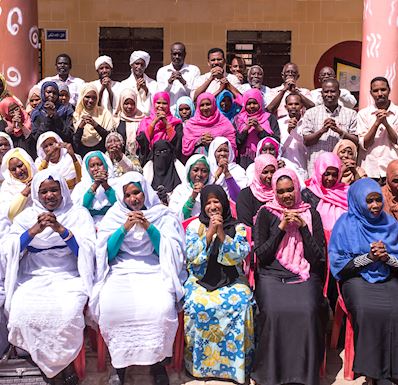 Outstanding Teachers
We train talented and motivated teachers to the highest standards, providing them with essential skills and recognised qualifications. We offer our teaching staff stable and competitive salaries and our schools follow a comprehensive curriculum, tailor-made by our education specialists.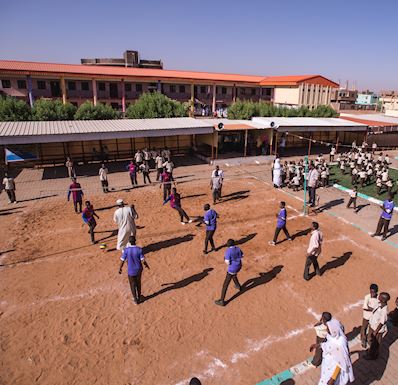 Outstanding Facilities
Our purpose-built schools offer high standards of learning facilities. We provide advanced learning resources including computer and science labs and libraries. Sports facilities such as outdoor volleyball courts and football pitches complement the physical education offered on our syllabus.
A Holistic Approach
Nutritious meals keep children alert and ready for their lessons and transport delivers them from remote communities to school.The provision of school bags, uniforms and equipment means that school expenses are not an obstacle to education and a safe, clean environment is ideal for learning and playing.
Benefitting the Community
We believe that our work should benefit the wider community as a whole. As well as providing the highest standard of training for our own teachers, we also share our expertise with other local schools, thus raising the educational standards of the whole area.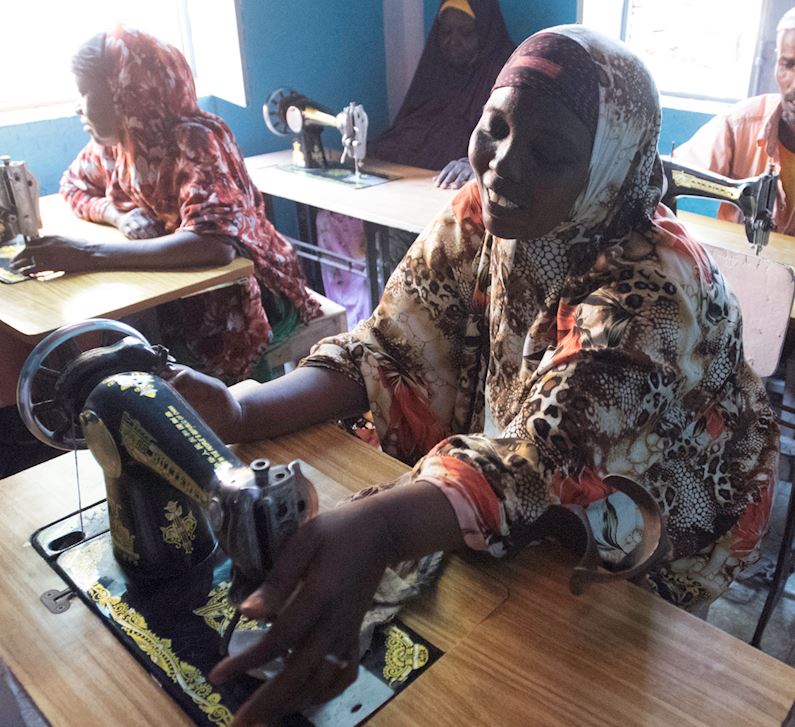 Beyond the Classroom
Muslim Hands understands that education is about empowering people for the future. Building schools and supporting vocational training projects that teach people the skills they need for a better future is all a part of our ongoing work.

We provide countless opportunities for those are unable to access a traditional education. Our projects teach practical skills to carry students through to the world of work as well as empowering women to be financially independent.