Major Giving
Your plan, your time, your budget
Use Our Skills to Deliver Your Project
Dedicated to turning your ideas into continuous charity projects.
'The deceased can benefit from charity given on his behalf, which includes a waqf of a Quran, digging a well, building a masjid, or planting a tree. Whether he does that during his lifetime or is done by someone else on his behalf after his death' – (Tuhfat al-Muhtaaj 7:72)

Whether you want to build a masjid, a school, a hospital, or any other project; our devoted team of experts is there to assure your project is completed according to your plans, on time and within your budget.
Perhaps you want to do something special for those in need, give back to the community or honour a loved one. Whatever your idea, our team of qualified architects, civil engineers and project managers will be with you every step of the way.

Not only are our Major Giving projects hassle-free but they are often the most effective and secure way of carrying out your very own charitable project, either individually, together with friends or through your organisation.
Some of Our Major Giving Projects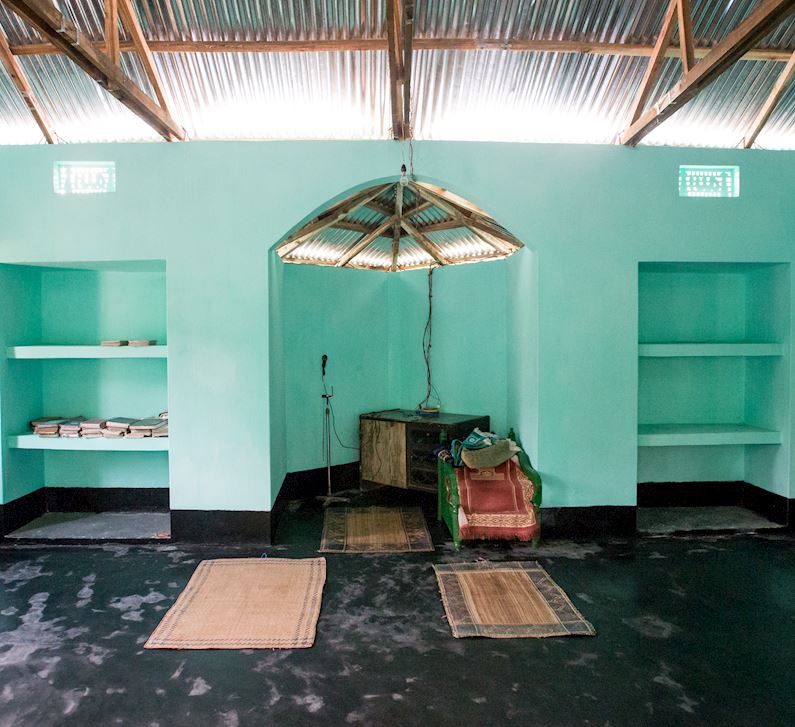 Build a Masjid
"Whosoever shares in building a masjid for Allah, even if it is as small as a bird's nest, Allah (swt) will build for him a house in Paradise." (Ahmad)
A masjid is a source of knowledge. Seeking knowledge is obligatory for every believer. He or she who builds a masjid or helps in doing so earns the reward for every person walking in to pray, every person entering to take wudu, reading the Quran, or any other good deed.
Not only will you unite the community, but you will also encourage brotherhood by building a masjid. The next scholar of the Ummah could benefit from your support and imagine if you had a hand in helping that child, by helping establish the masjid.
Locations include Bangladesh, Niger, Mali, Pakistan and Sudan. For other locations and for more information kindly contact us at [email protected]
Build a Masjid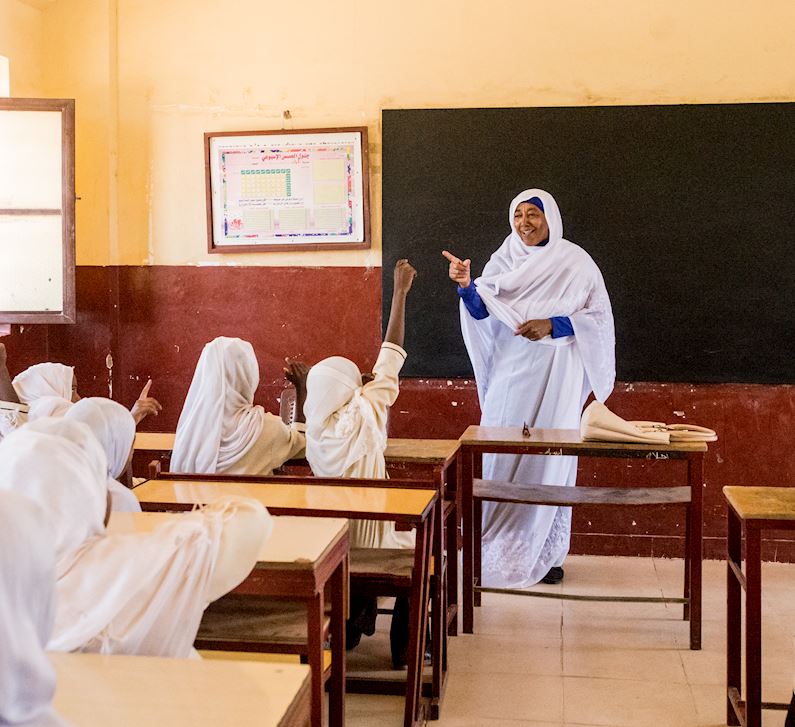 Build a Classroom
"Read! In the name of your Lord who created all that exists" (Quran 96:1)
Education has a multidimensional impact on communities and it is widely recognised as one of the building blocks for sustainable development. It is instrumental in promoting equal opportunities and higher income levels amongst entire populations.
With Muslim Hands, you have the opportunity to build a classroom and provide much needed educational facilities to needy communities. The establishment of the classroom will be beneficial for many years to come, as will your reward.
Each classroom will carry a dedicatory plaque of the donor. Education is essential if every person is to live independently. It is a way out of poverty, a driving force for social change and an important aspect of personal development and welfare. This is why it is at the heart of the work we do.
Without suitably equipped classrooms, many children in underprivileged communities struggle to learn. A classroom will create a safe and comfortable learning environment.
Build a Classroom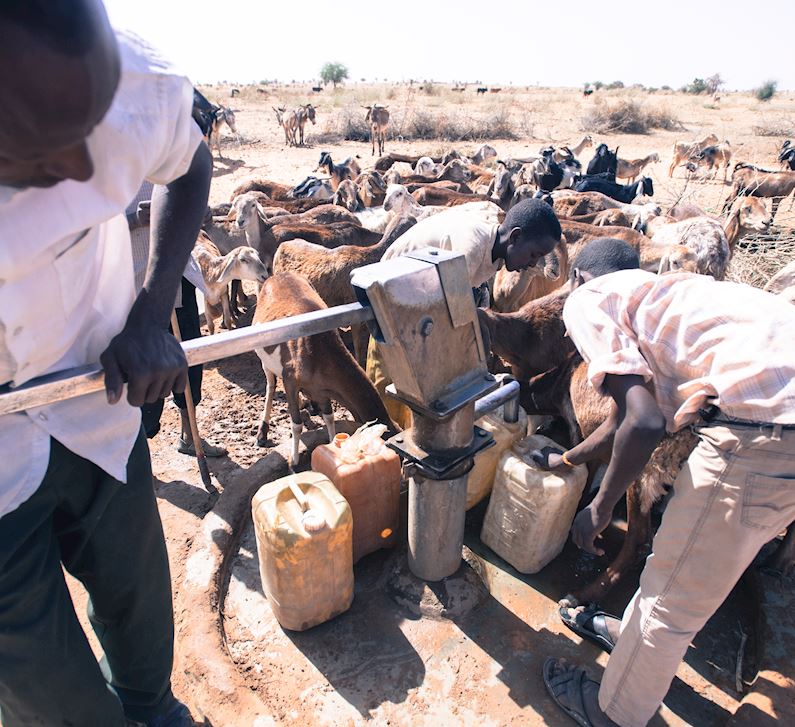 Large Water Projects
The Prophet (SAW) said: "The best charity is giving water to drink." (Ahmad)
One of the biggest challenges that face areas suffering from poverty, famine or drought is the lack of access to clean water for drinking and sanitation purposes. Safe water is fundamental to life yet even today millions of people, particularly those living in developing countries, have little or no access to it.
You can make a difference to thousands of people when you give your Zakat or Sadaqah to one of our Major Giving water projects.
These specialised constructions serve large communities suffering from a severe lack of clean water and include solar-powered boreholes, which use the sun's energy to bring fresh water up from deep underground, and filtration plants which make previously undrinkable water safe for everyday use.
Several locations are available for you to choose from across Africa and Asia. 
Water Projects
Livelihood
A means of making a living. Livelihoods are sustainable when they enable people to cope with and recover from shocks and stresses (such as natural disasters and economic or social upheavals) and enhance their well-being and that of future generations without undermining the natural environment or resource base.
Our livelihood projects provide people with the opportunity to put their skills into practice by catering to the specific needs of the communities that we work with. With Muslim Hands, you can provide support to whole communities across Africa and Asia through our large-scale livelihood projects.
What better way to use your Sadaqah and Zakat than to empower others with the skills and resources they need to help themselves out of poverty? Training widows in tailoring, providing farmers with livestock and gifting female-headed households with chicken farms are just a few of the ways you can help.
You will receive a personalised feedback report and a dedicatory plaque with your name on will also be installed.
Livelihoods