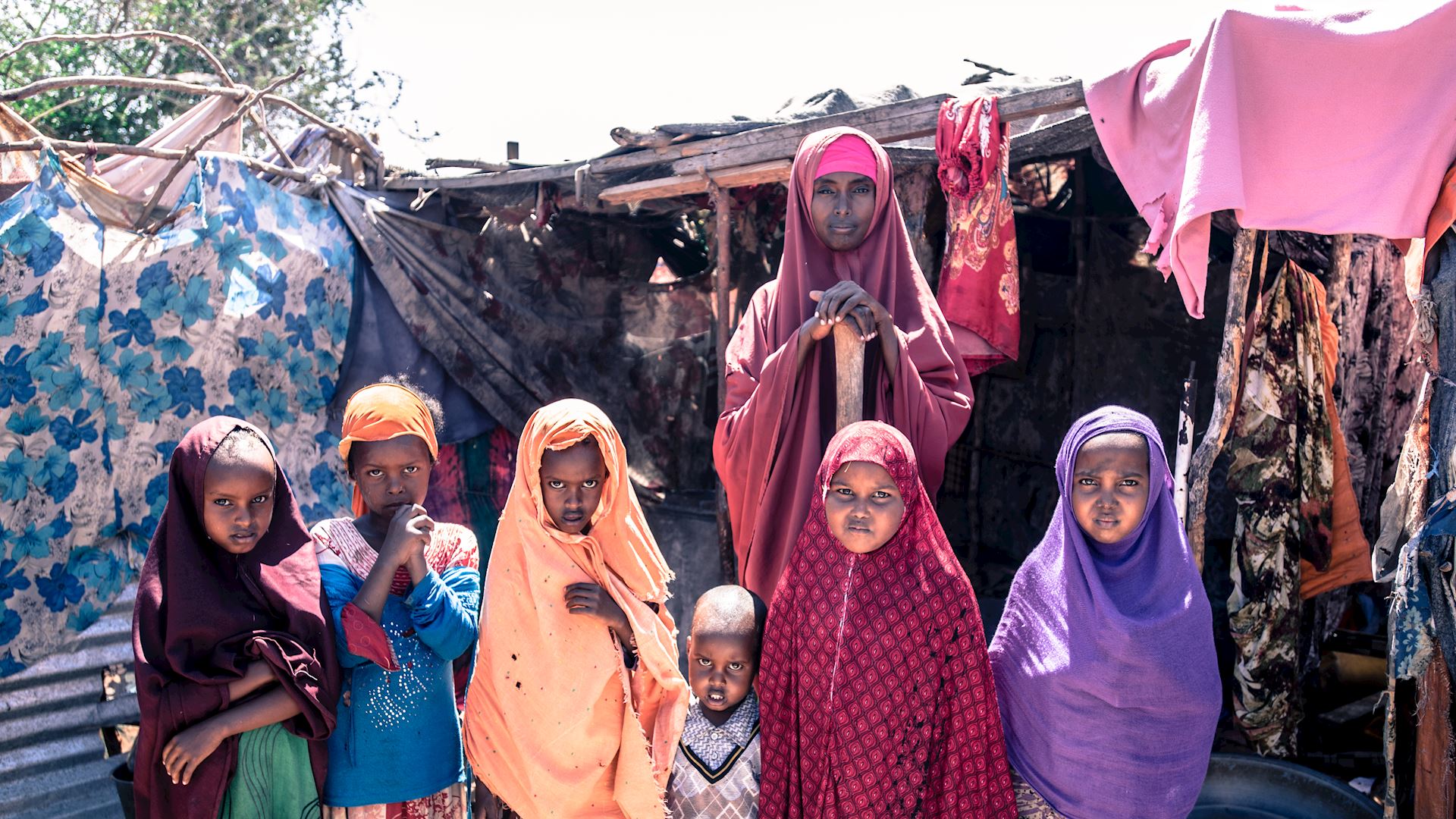 Hunger
The most extreme form of poverty
Even in a world of plenty, hunger continues to cripple lives and threaten futures. With over 800 million people across the world suffering the effects of hunger, it is one of the biggest problems that we as a global community face.

When whole communities are starved, people feel ill all the time, they have low energy levels and sometimes are too ill to even work and support their families. Hunger ensures millions of people remain trapped in a cycle of poverty.
At Muslim Hands, we understand hunger can affect people in many different ways and so our work reflects this reality.

Whether it is distributing food aid to victims of war and famine or providing communities with the tools they need to feed themselves over the long-term, we take a practical and dynamic approach to the complicated issues related to hunger.
---
Key Facts
The negative impact of hunger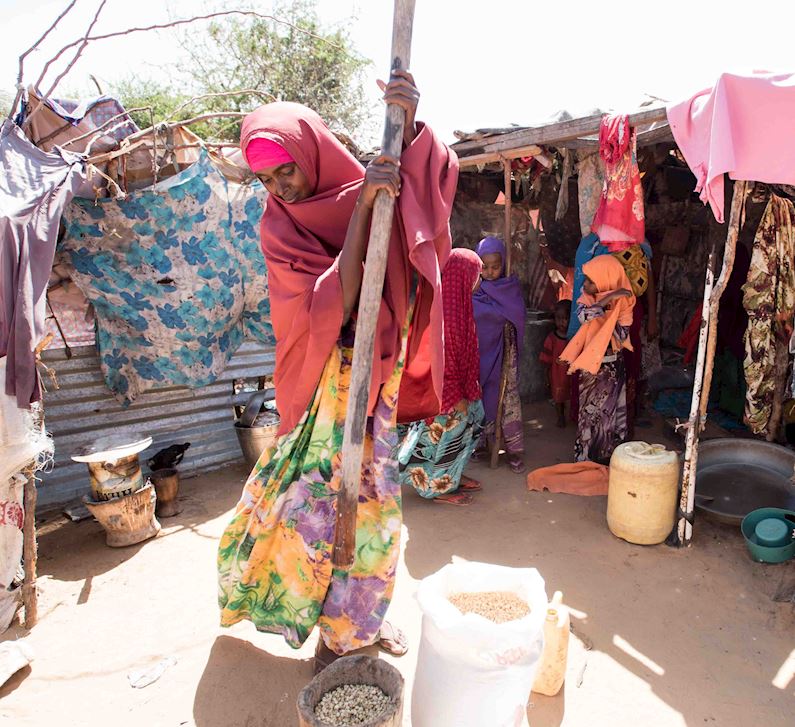 A Day in the Life of Rahma Muhammad: The Struggle for Survival in Somalia's IDP Camps
30 year old Rahma Muhammad lives in an internally displaced people (IDP) camp in Mogadishu, eastern Somalia. She arrived at the camp after fleeing war and drought in the south, and like many of the women here, Rahma is without her husband.
Rahma has three chickens and sells sweets for a living, but with six children to provide for, every day is a struggle.  
Life in the camp is hard. Conditions are cramped, rubbish is strewn everywhere and there are no healthcare facilities. Although this camp has a well and latrines, in other IDP camps children play next to open sewage and access to safe water is almost non-existent.
Read more
Donate
Help tackle hunger