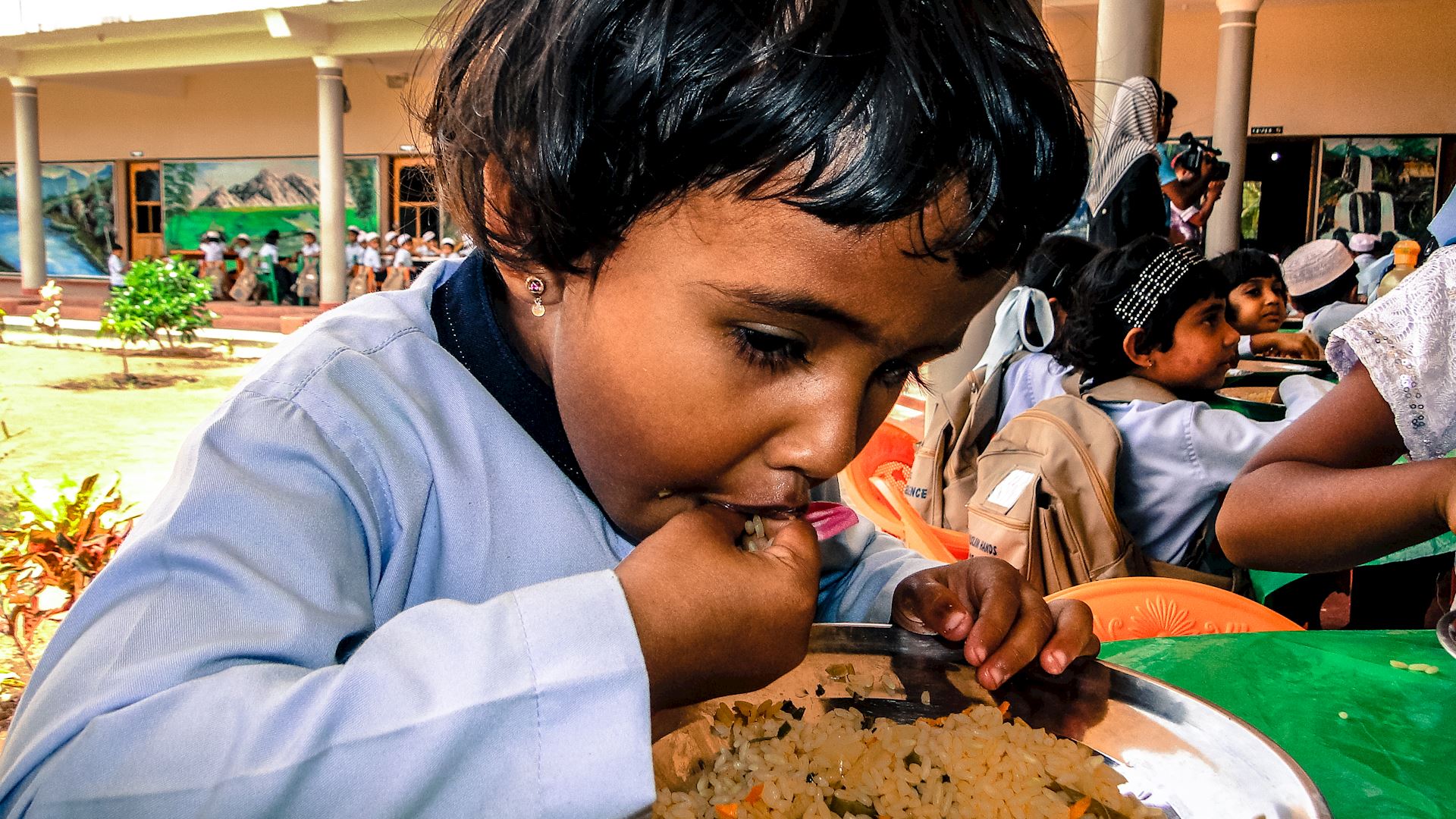 Food 4 Kids
Help fight child hunger around the world
Every ten seconds, a child dies from hunger-related diseases due to a lack of nutritious food. Globally, millions of children living in poverty suffer hunger and starvation- and something as simple as a balanced meal is a novelty for many.

In conflict-zones, millions suffer from famine leaving children severely malnourished, and this is where our work comes in.

At Muslim Hands, we take pride in supporting children from different walks of life. A central part of our programme is to ensure children are provided with nutritious meals to sustain them throughout the day.
Through our Food4Kids programmes, we aim at providing children all over the world with balanced meals, essential vitamin supplements and regular medical check-ups and treatment.

We also raise awareness and train teachers and healthcare workers on recognizing and treating malnutrition.

Currently, we are providing over 1,800 meals a day, however, through your generous donations, we can reach even more children and improve food security and nutrition in communities globally.
Key Facts
How hunger affects children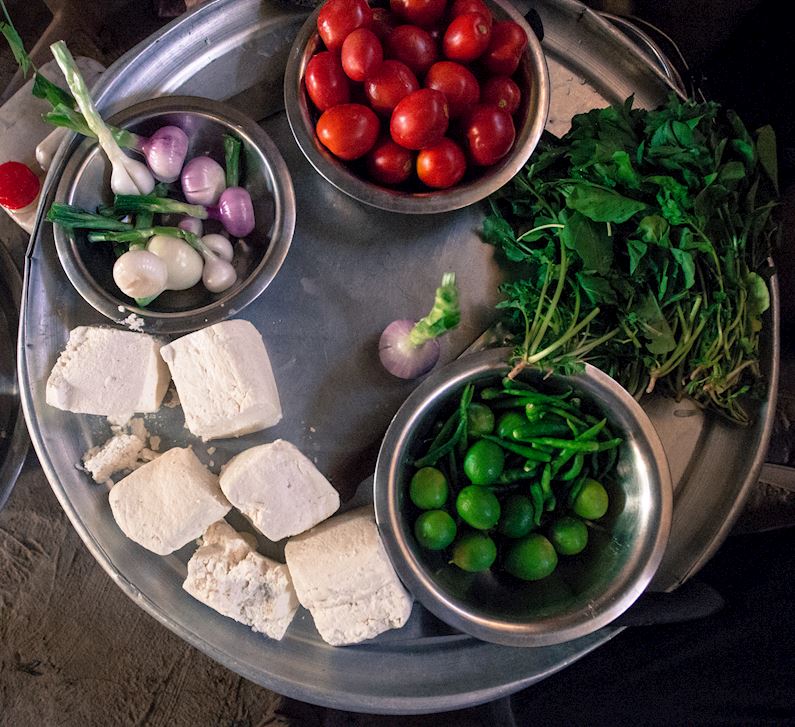 Schools of Excellence: Feeding Programmes
Our Schools of Excellence globally ensure that feeding programmes are implemented in the curriculum to prevent children suffering from hunger and malnutrition. As such, orphans and vulnerable children attending the schools are provided with healthy balanced meals daily, alongside regular medical check-ups and treatment. 
By improving nutrition, you enable the chances of a child to succeed in life, allowing them to break the cycle of poverty.
Food 4 Kids
The Dangers of Malnutrition
With at least 20 million children around the world suffering from acute malnutrition, the importance of providing young people with access to nutritious food and basic healthcare is unquestionable.
Every child has the right to go to school and play with their family and friends, without the ever-present shadow of hunger and sickness looming over them.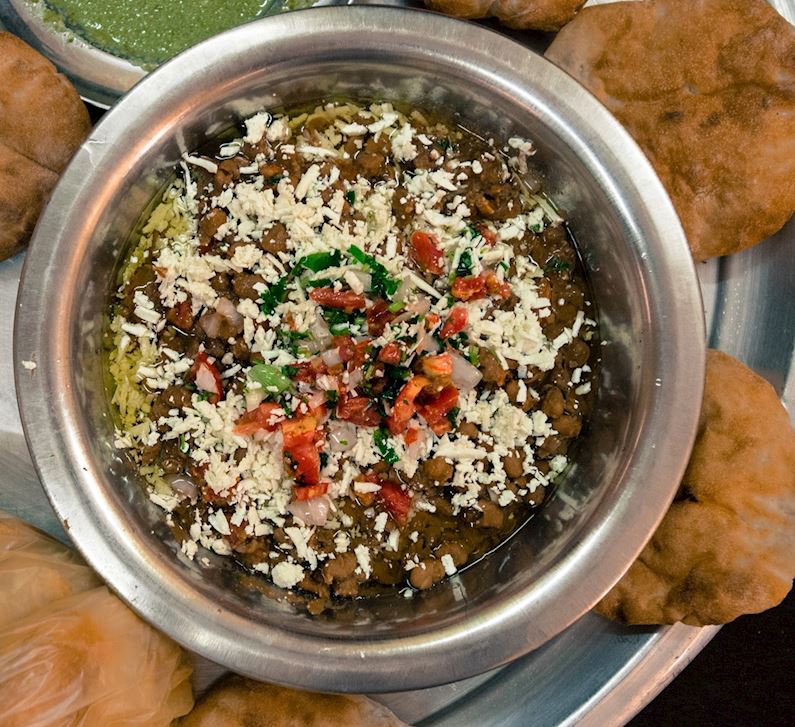 The Four Point plan
Muslim Hands implements a Four-Point plan to combat child malnutrition by:
1. Providing balanced and nutritious daily meals with;
2. Essential vitamin supplements and regular monitoring of growth
3. Educating teachers on recognizing and treating malnutrition
4. Testing and treatment for parasite infections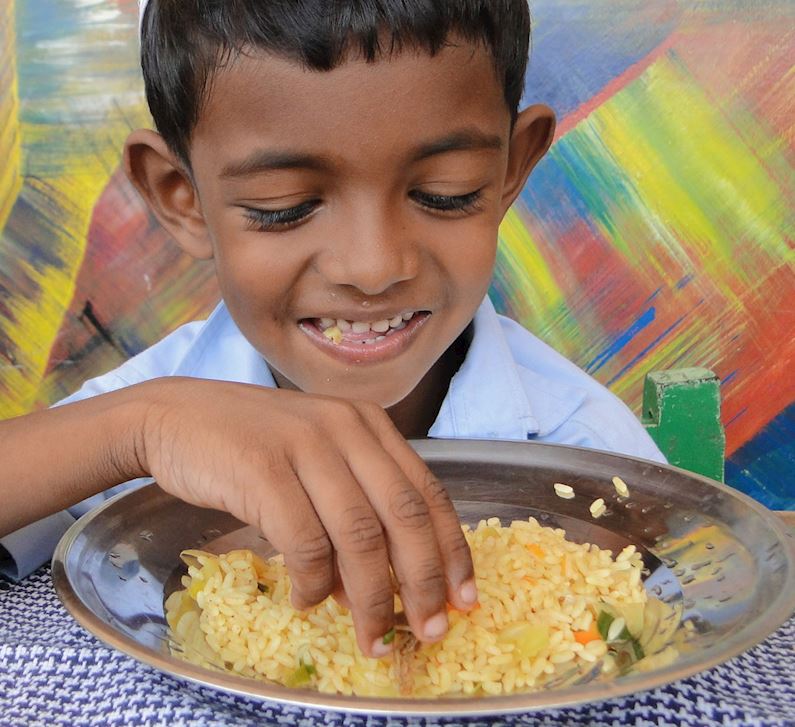 An all-inclusive approach
We provide a holistic approach towards our childcare programs: by providing orphans and vulnerable children with nutritious meals to keep them alert at our Schools of Excellence; to ensuring there are no financial obstacles to their learning process.
From providing transport and uniforms for children to attend our schools in remote communities; to giving essential vitamin supplements and medical checkups- we take an all-inclusive approach to ensure children grow up in a nourishing environment.