Thursday, 02 February 2017
The Big Stationery Drive

Muslim Hands has been supporting access to education for children for over twenty years. In South Africa, many students cannot afford to buy school equipment. This can often hinder their learning and progress as they fail to attend classes because of it.  Every year, Muslim Hands provide free stationery to students from disadvantaged backgrounds. We source stationery from local suppliers to distribute to schools situated in disadvantaged and destitute areas of the country. This year we focused on the low-income neighbourhoods in the Cape Flats, the Western Cape. 
Crystal High School was selected as one of many schools in dire need. It is situated in Hanover Park, an area notorious for its extreme poverty, high unemployment rate, and gang violence. Last year, more than three pupils sadly lost their lives in a cross fire of gang related violence.
On a Tuesday morning, our team prepared for a long day ahead and loaded vehicles full of stationery and school equipment, ready to hand out to students. Upon arrival at Crystal High School, they were warmly welcomed by the principal, Mr Deno Abrahams and the school liaison officer, Mrs Fatima Abrahams and were shown around.
The school hall was decorated with banners and there was an unmistakable buzz amongst the students. They sat diligently as Mr Deno introduced our field manager, Imraan Roomaney who gave a heartfelt speech about the importance of education. He encouraged the young learners to rise above the situation they find themselves in and focus on educating themselves to better their lives
The students were then handed a stationery pack consisting of such essentials as exercise books, pens, erasers, rulers and much more. The hall was filled with excited cheers and applause as students received their packs.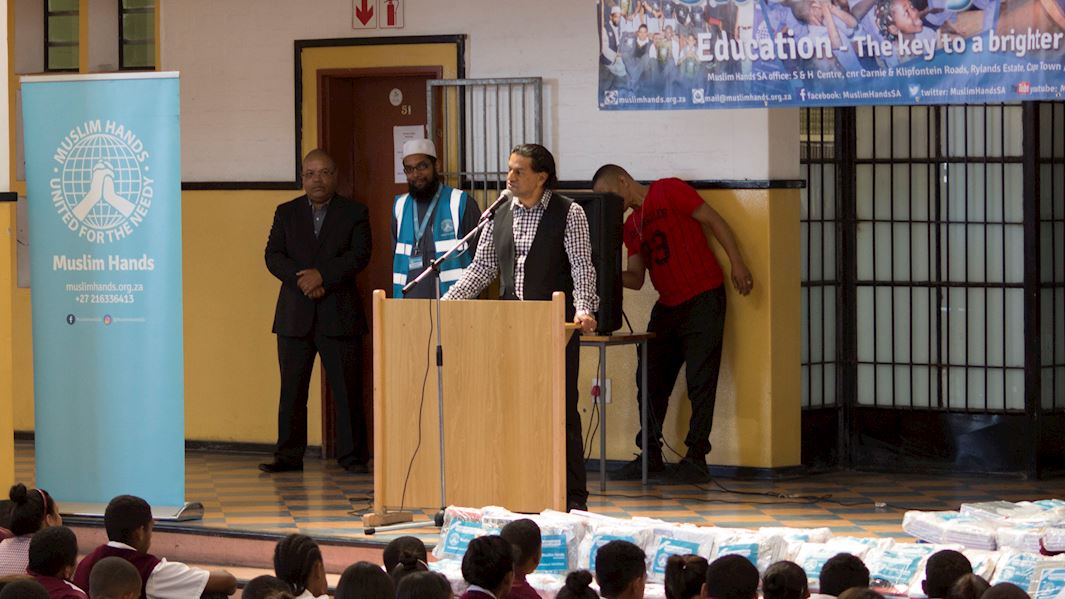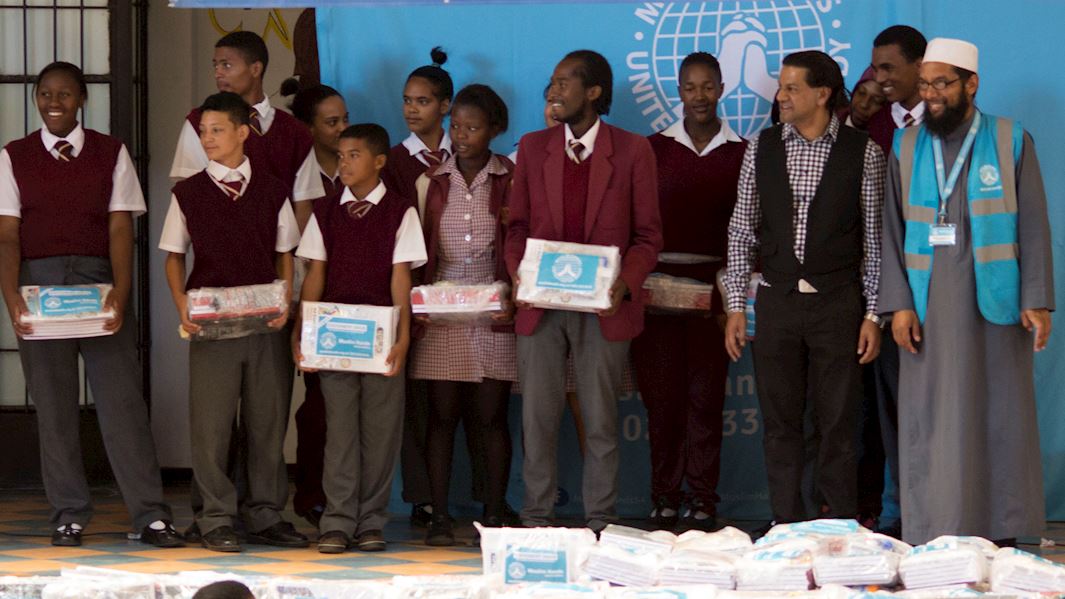 The process went smoothly alhamdulillah and many parents were thankful for this event as they wouldn't have been able to purchase the supplies otherwise. 'We can only imagine what these impoverished families are going through' says Imraan, 'and seeing the joy and smiles on the children's faces when handing them their stationery packs means that we have managed to make a difference. We sincerely thank all our supporters, may you be rewarded in abundance and we urge you to continue your generosity. That one du'a of gratitude from the person you helped may just be your entry to Jannah'
---
Facebook

Twitter

Email This