Monday, 17 August 2020
Your Qurbani fed more than 147, 000 people
This year, thousands of you gave an extra Qurbani in addition to your own, to help revive a forgotten Sunnah of the Prophet (saw). Thanks to your generous support, an overwhelming147, 444 beneficiaries were able to enjoy a warm and nutritious meal with meat, on the days of Eid-al Adha.
Our teams worked around the clock to ensure your Qurbani donations were distributed to the neediest, such as orphans, widows, and the elderly, in 19 different countries, including South Africa.
As you can see from the happy faces in these images, your Qurbani donations meant the world to each and every recipient.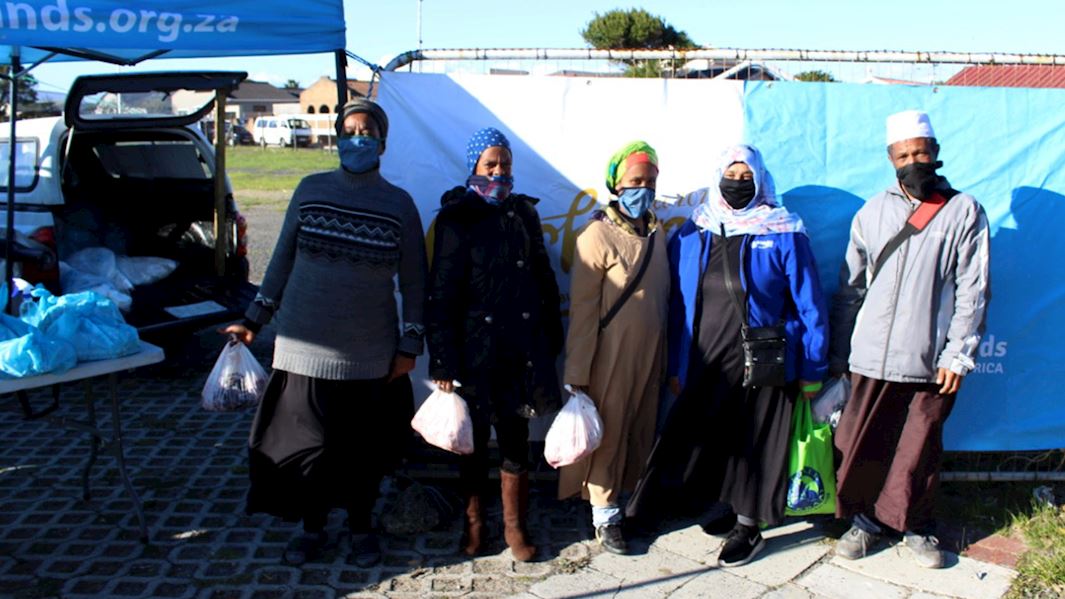 Easing the struggles amidst the lockdown in South Africa
The national lockdown has had a catastrophic effect on South Africans. Millions are out of work and struggling to afford basic necessities. On top of this, an unusually harsh winter has had a devastating effect on the country's homeless. Our teams slaughtered 85 lambs and 5 cows to produce 900 kgs of lamb and 1,500 kgs of meat. This was then divided into packs and distributed to 9,600 beneficiaries in areas such as Khayelitsha, Langa, Samora Machel, Hanover Park, and Botheheuwel.
We also used the meat from 10 lambs to make 250 portions of fresh Akni, which was distributed at Eagle Park Soup Kitchen and Vygieskraal Salah Kana and helped feed 1,000 individuals.
This little girl in Niger could not wait to receive her Qurbani. Nearly 2.5 million people in Niger do not have enough food and one in ten children are acutely malnourished. Thanks to your support, we sacrificed 286 sheep and were able to feed more than 13,700 families in remote areas of the country, where access to food and clean water is a daily battle.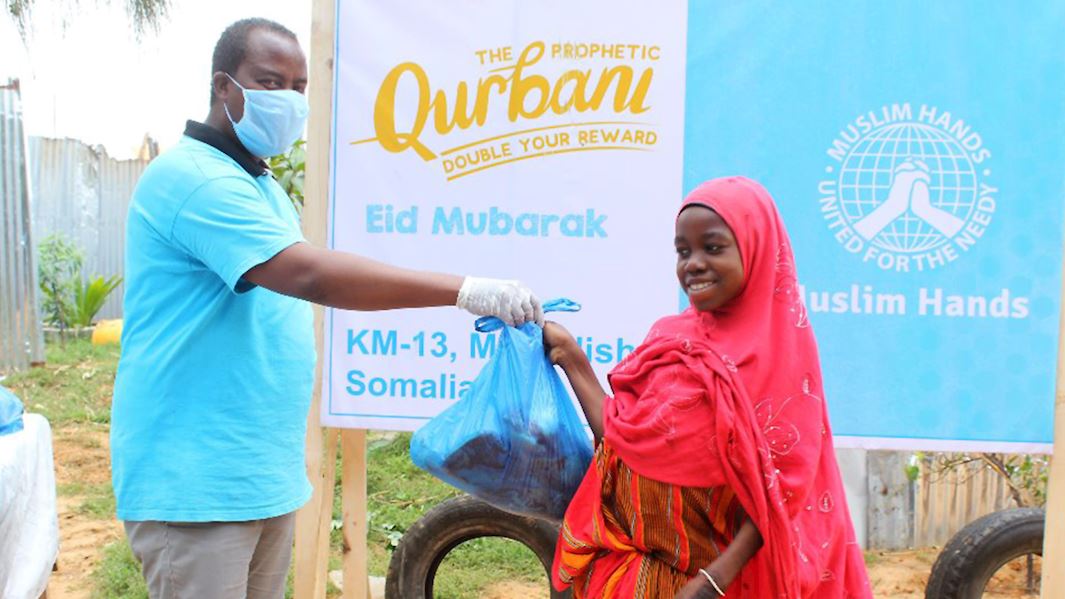 Giving this Somalian girl a reason to smile on Eid-al Adha  
Since October 2019, heavy rainfall has destroyed farmland, agricultural produce, and infrastructure in much of Somalia. Nearly 5 million Somalians are now facing the effects of harsh and immediate food insecurity, including more than 180,000 children under the age of five. Your Qurbani donations have gone a long way in helping feed more than 7,000 families.    
Smiling and thankful – even amongst the ruins of conflict-stricken Yemen
This year, many of you chose to give your sacrifice to the desperate people of Yemen, where 80% of the population is in need of urgent humanitarian relief. Our teams in Aden and Lahj distributed the meat from 15 sheep to 7,704 individuals, most of whom were widows and young children.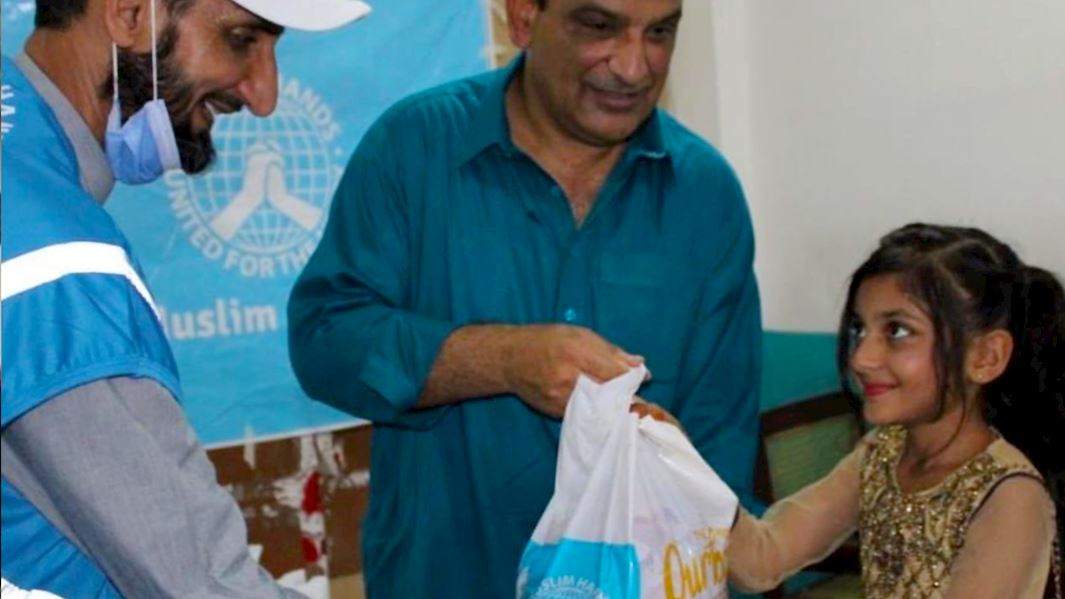 Giving Kashmiris hope in their darkest hour
Your Qurbani donations helped us feed 2,268 struggling families in Indian-administered Kashmir. As a result of the year-long national curfew,  an estimated half a million people have lost their jobs; schools are still closed, and food and medication supplies are running low. Our teams in Anantnag and Pulwama and were able to distribute the meat of 18 cows to families who needed it the most.
As you can see, there is wisdom and immense reward in following the teachings of our beloved Prophet (saw) and we pray that Allah (swt) accepts all of our sacrifices and efforts Inshallah!
---
Facebook

Twitter

Email This