Thursday, 05 August 2021
Eid al-Adha and the value of your Qurbani to the needy
Alhamdulillah, your Prophetic Qurbanis have fed thousands of poor families this year across the globe. Meat is often an unaffordable luxury for many living in impoverished conditions, and thanks to your Qurbanis, poor families were able to enjoy a nutritious meal with fresh meat to celebrate Eid.
Our staff on the ground worked tirelessly to ensure that your Qurbani animals were well looked after, slaughtering was done in a halal and stun-free manner, and your Qurbani meat was distributed to the poorest and neediest communities. Subhan'Allah, through your generosity, 16287 poor individuals benefitted from your Qurbanis in Pakistan and South Africa alone.
Pakistan is in the midst of severe food insecurity 
Food inflation coupled with a rapid increase in poverty has caused drastic food insecurity in 40% of households in Pakistan. Most families do not have the means to afford nutritious meals on a daily basis, while meat is an unaffordable luxury for many. Our teams on the ground distributed 123kg of fresh Qurbani meat to families in poor regions, who were extremely rejoiced and grateful upon receiving their Qurbani meat packs.
41 Orphan families in Peshawar benefit from fresh Qurbani meat
Through your tremendous contribution, 41 orphan families residing at the Muslim Hands Model School Hajizai in Peshawar, Pakistan received fresh Qurbani meat packs during the days of Eid, benefitting 287 individuals.
South Africans living below the poverty line gripped by hunger and starvation
Currently, millions of South Africans are living in extreme poverty conditions as the country's high unemployment rates make it difficult for many to earn a living. Muslim Hands has been working tirelessly in these communities to fight the food insecurity, and your fresh Qurbani meat made all the difference!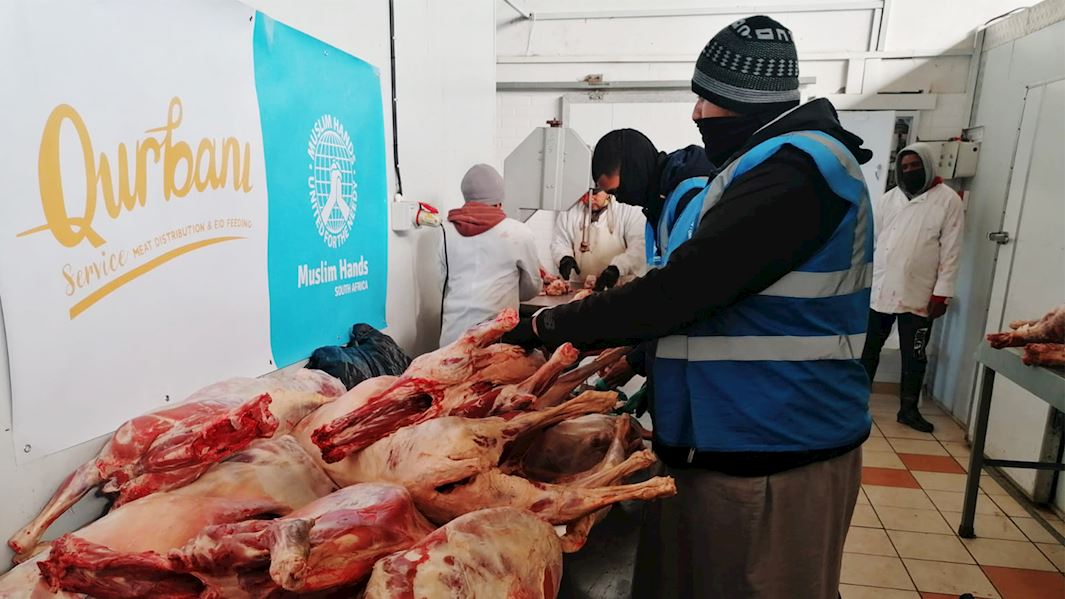 How your Qurbanis fed the poor and hungry locally
A total of 155 sheep benefitted the poor in Cape Town and Saaberie Chishty, Johannesburg, providing fresh meat to over 16,000 poor individuals in the regions. In Saaberie Chishty, 140 sheep were slaughtered and fresh meat was distributed in the most poverty stricken communities.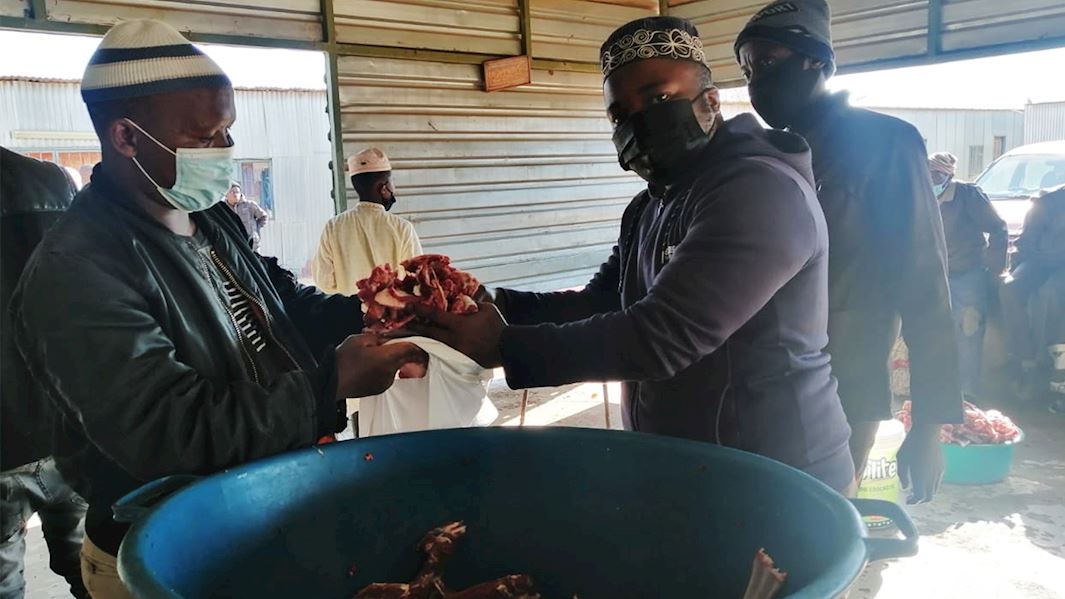 2 000 packs of 2kg meat were distributed in Cape Town
Alhamdulillah, our teams distributed 2000 Qurbani meat packs in informal settlements and townships across Cape Town. This distribution benefitted homeless children, widows, single mothers, orphans, elderly and the disabled.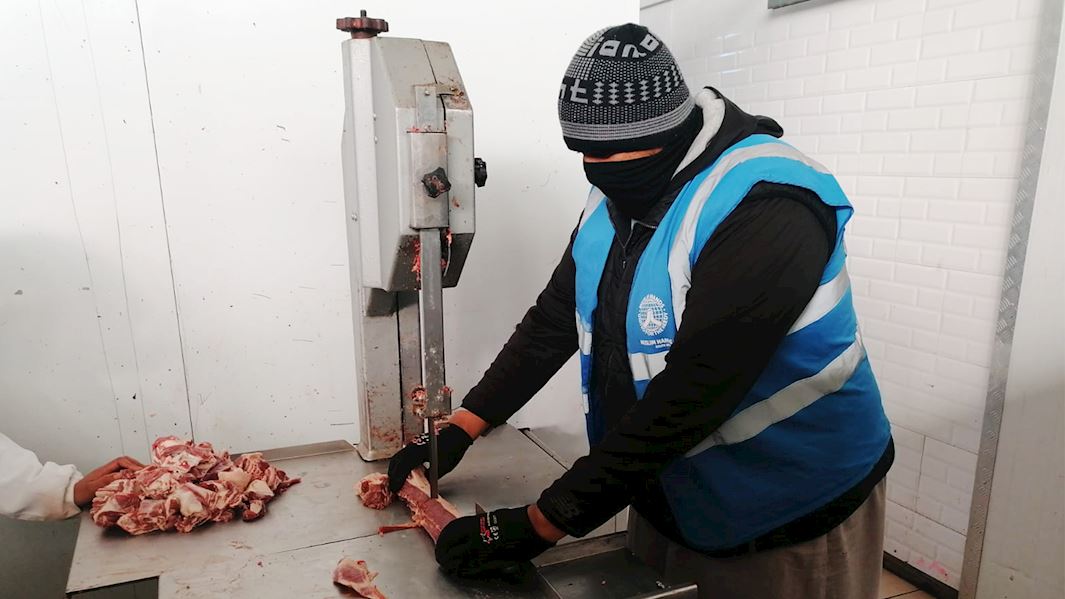 Thank You for your generous contributions
The Prophet (saw) said, "The best of you are those who feed others" [Ahmad].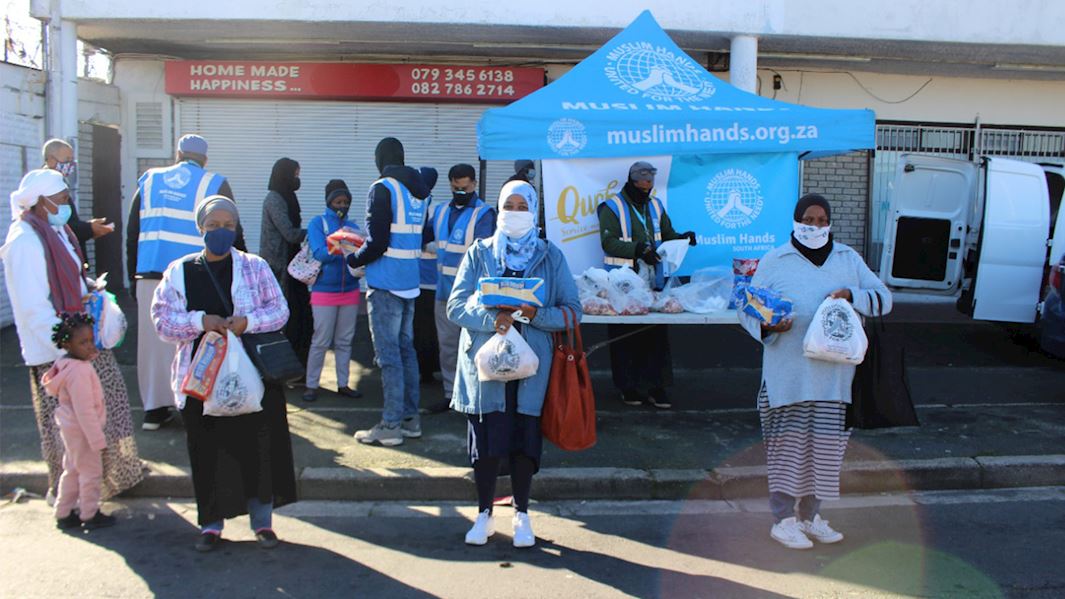 ---
Facebook

Twitter

Email This