Friday, 13 August 2021
The Impact of your Out In The Cold Donations!
Alhamdulillah, through your generosity, our team assisted hundreds of poor, vulnerable and destitute individuals with warm meals, beanies and blankets this winter. Here is a summary of your Out in the Cold donations in action:
1. Feeding hot soup and bread to the hungry
The Prophet (saw) said, "The best of you are those who feed others" [Musnad].  
SubhanAllah, every Jummah, hundreds of poor and needy individuals gather outside our office for assistance. Through your donations, this winter, we were able to distribute hot soup and bread to these poor families on a cold rainy day.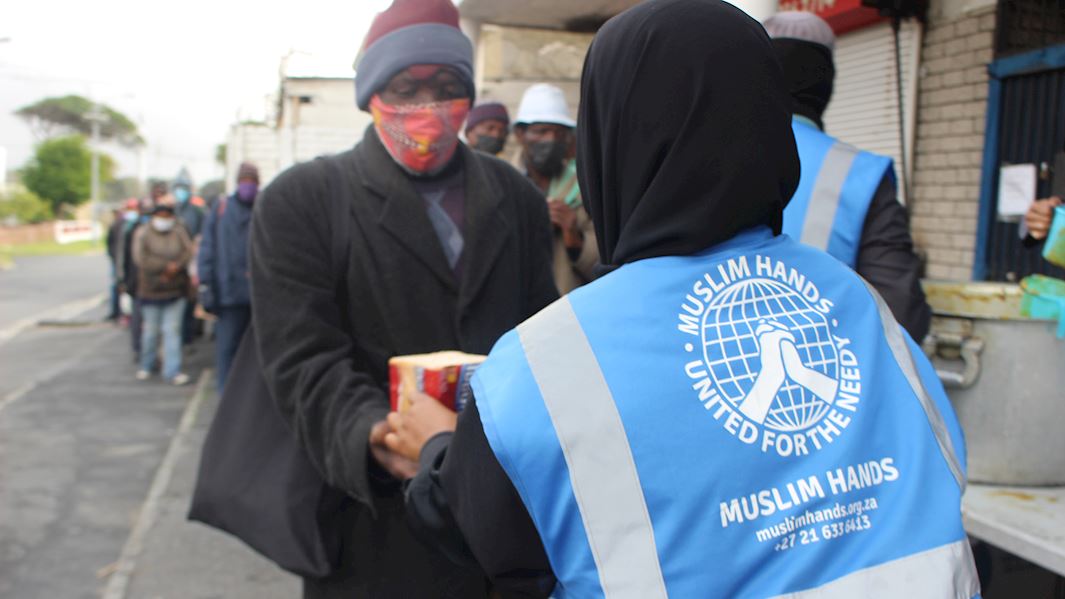 2. Distributed winter packs to 400 individuals in Ceres
Our teams traveled to Ndulu Witzenberg in Ceres, one of the coldest areas in the Western Cape. This informal settlement comprises of highly impoverished individuals who are suffering from unemployment. Through your donations, blankets, beanies, hot soup, and bread were distributed to poor families who showed extreme gratitude upon receiving their winter packs.
3. Conducted Night On The Streets program
Alhamdulillah, our Night on the Streets program took place near Bo-Kaap and the Woodstock bridge this year, benefitting the poor, destitute, and vulnerable living in the area. Over 300 people living on the streets benefitted from warm meals, beanies, and blankets and for individuals like Sister Amina, this donation was life-saving!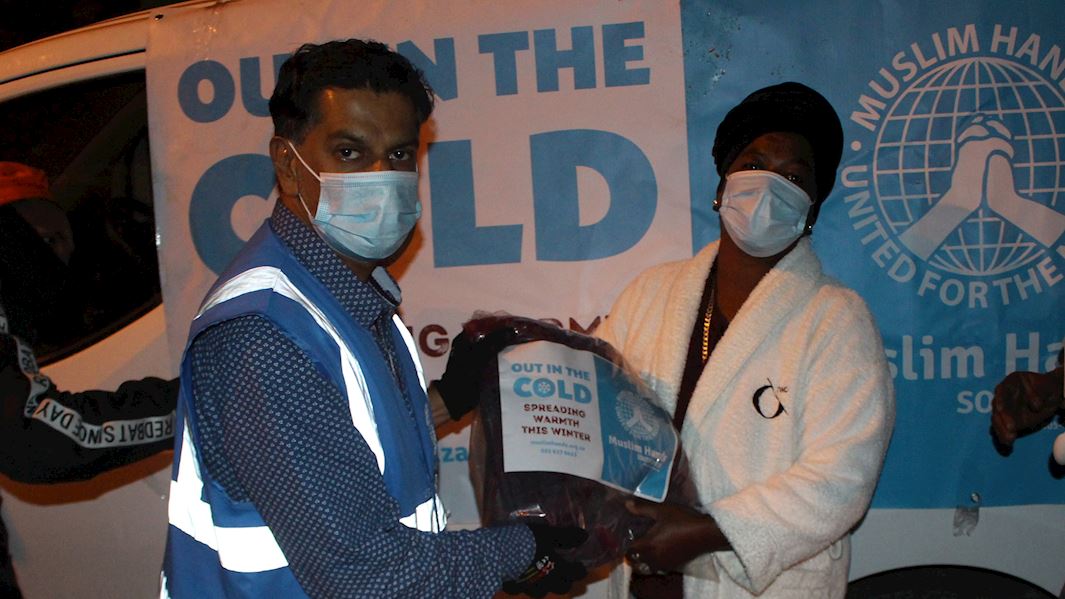 Sister Amina, a 37-year old mother of one has been living on the streets for 15 years. The only shelter Sister Amina and her son have is a made-up shelter of wood and plastics. She normally washes cars to earn a living, however, in winter, this was not possible due to the heavy rains. Subsequently, she had no income and thus was unable to afford winter wear and blankets to keep her child warm. Upon receiving her winter pack, Sister Amina became extremely emotional and thanked our staff member, while praising the donor who made this possible.
Alhamdulillah, this winter, your donations have helped hundreds of families like Sister Amina's. The entire staff of Muslim Hands South Africa thanks you for your kind generosity and spreading warmth this winter!
---
Facebook

Twitter

Email This