Monday, 27 December 2021
A summary of how your 2021 donations were spent!
2021 has been an extremely successful year and your support meant the world to us. Through your generosity, our teams delivered life-saving aid and implemented long-term sustainable projects across South Africa and in different parts of the world. Here is a summary of how your donations were spent in 2021:
1. Fed 93,606 people locally through The Open Kitchen and our feeding programmes
Every week, our Programmes teams traveled to informal settlements across the Western Cape and distributed fresh loaves of bread, noodles and lentil packs to the poor, needy and homeless living in these areas.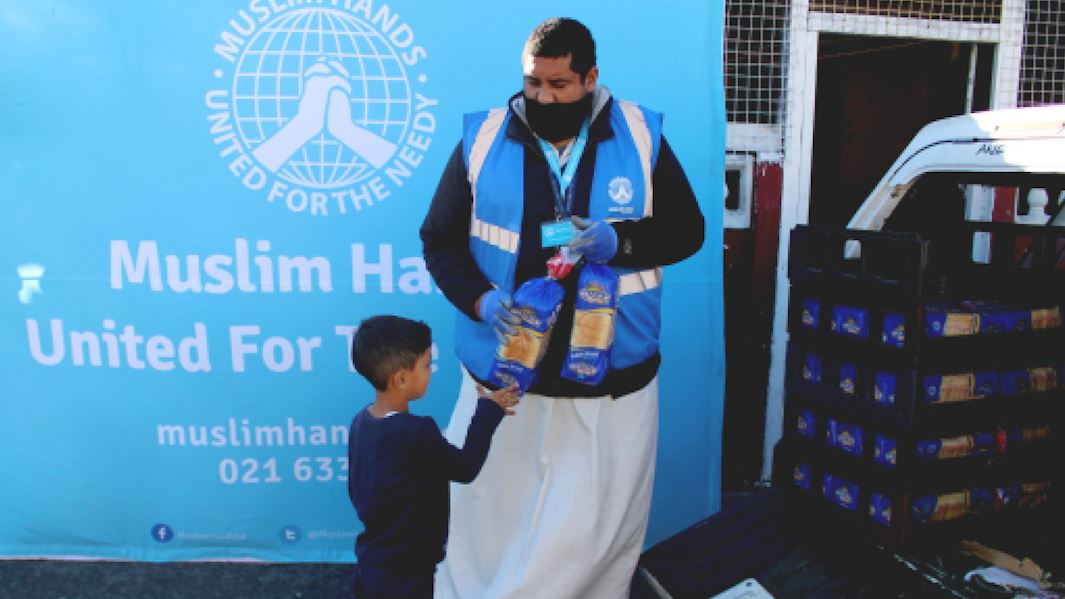 Additionally, the Open Kitchen also provided free warm nutritious meals to hundreds of homeless, disabled, poor and vulnerable individuals weekly, ensuring the poor do not go to sleep hungry on an empty stomach.
SubhanAllah, through your overwhelming support, 93,606 poor and needy people were fed locally throughout the year through the abovementioned projects. 
The Prophet (saw) said, "The best of you are those who feed others" [Ahmad].  
As the new year kicks in, follow the Sunnah of our Prophet (saw) and continue supporting our projects to help feed the hungry.
2. 12,400 people fed through your Qurbani donations
SubhanAllah, your 2021 Qurbani donations reached the poor worldwide this year. From the holy lands of Palestine (Jerusalem) to developing countries in Africa and Asia, you ensured poor families got to enjoy fresh nutritious meat during the days of Eid.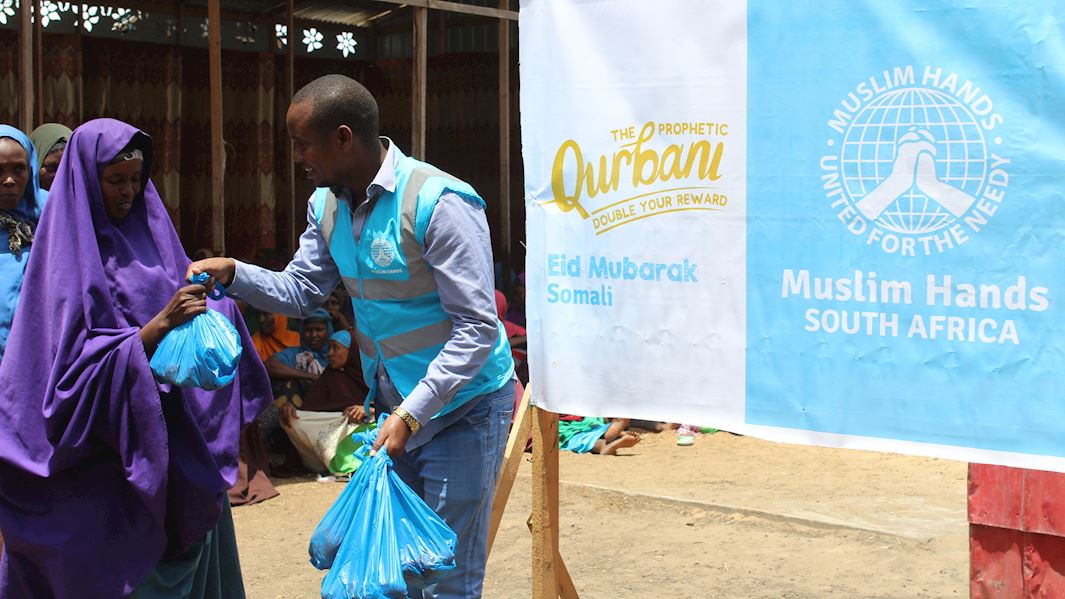 As you commemorated the sacrifice of our forefather Ibrahim (as) and followed the Sunnah of our Prophet (saw), your Qurbanis fed an astounding 12,400 people during the days of Eid! Taqabbal Allahu Minna Wa Minkum (May Allah accept from you and from us).
3. 5032 families received Ramadan Food Parcels
This Ramadan, your donations provided 5032 families with food hampers that contained basic essentials to sustain families during the holy month. Food hampers contained: rice, sugar, oil, tinned food, beans, salt, long-life milk and much more.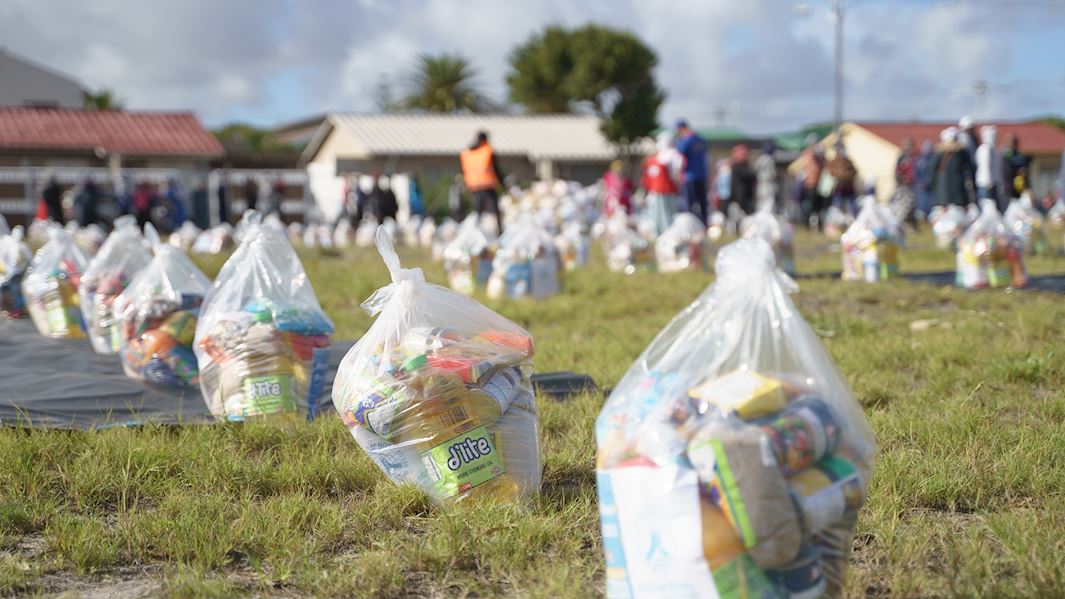 4. 4000 blankets, hot meals and beanies distributed during our Winter campaign
During winter, you came to the rescue for the poor and homeless who struggled to source shelter and keep themselves warm. Your donations provided 4000 people with warm blankets, hot meals and beanies to cope with the thunderstorms and cold weather.
5. 2560 Iftar meals were distributed in Ramadan
The Prophet (saw) said, "Whoever provides Iftar for a fasting person in it (Ramadan), then that shall be a forgiveness for his (the feeder's) [minor] sins and freedom from the Fire. And for such a feeder shall be the same reward as the one who fasted (whom he fed) without that person's reward being decreased in the least" [Tirmidhi].
This Ramadan, you truly honoured the legacy of our Prophet (saw) as your influx of donations enabled us to distribute an incredible 2,560 Iftar meals to those in need. Your generosity truly humbled us as we first-hand saw the impact of your donations in the lives of the poor.   
6. Installed 1483 Water Wells globally
The Prophet (saw) said, "The best charity is giving water to drink" [Ahmad]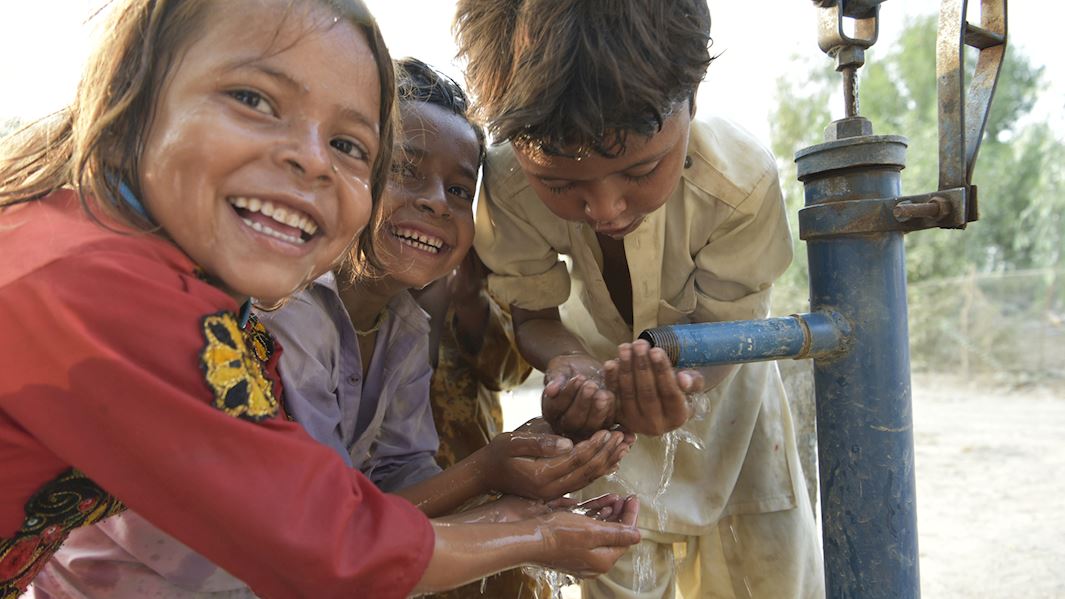 Alhamdulillah, 1483 water wells were built this year in the most remote and poorest communities around the world. These included: 987 Tube Wells, 474 Dig-A-Wells and 22 Community Wells. Through your donations, millions of families now have access to clean drinkable water, ensuring women and young girls have the opportunity to work and attend school. By giving the BEST Sadaqah Jariyah, you have also improved the overall health of communities globally by reducing the prevalence of water-borne diseases. 
On behalf of the beneficiaries and our entire team at Muslim Hands, we THANK YOU for your immeasurable support and generous donations. As 2021 comes to an end, we look forward to an even bigger, brighter and successful 2022 with you!
---
Facebook

Twitter

Email This