Friday, 17 December 2021
Help Jaydene Now
We've all heard about the poverty and hardships our fellow South Africans have to endure in the rural areas. But do we know the severity of the sufferings of our local brothers and sisters? Here is a heartbreaking story of 12-year-old Jaydene from Piketburg, Western Cape who cannot even afford a uniform to attend school:
Jaydene lives in Piketburg, a rural town located on the outskirts of the Western Cape with a population of ± 13,000 people. Many of the residents work as labourers on farms, and the poverty rates in this community are extremely high.
Jaydene lives with her grandmother, mother and two siblings. Her mother is unemployed and the family survives on the little income her grandmother makes from working as a janitor in Jaydene's school. There are days when the family does not even have money to buy food essentials. Sadly, buying Jaydene a school uniform, shoes or stationery is a dream they cannot make come true due to living in extreme poverty.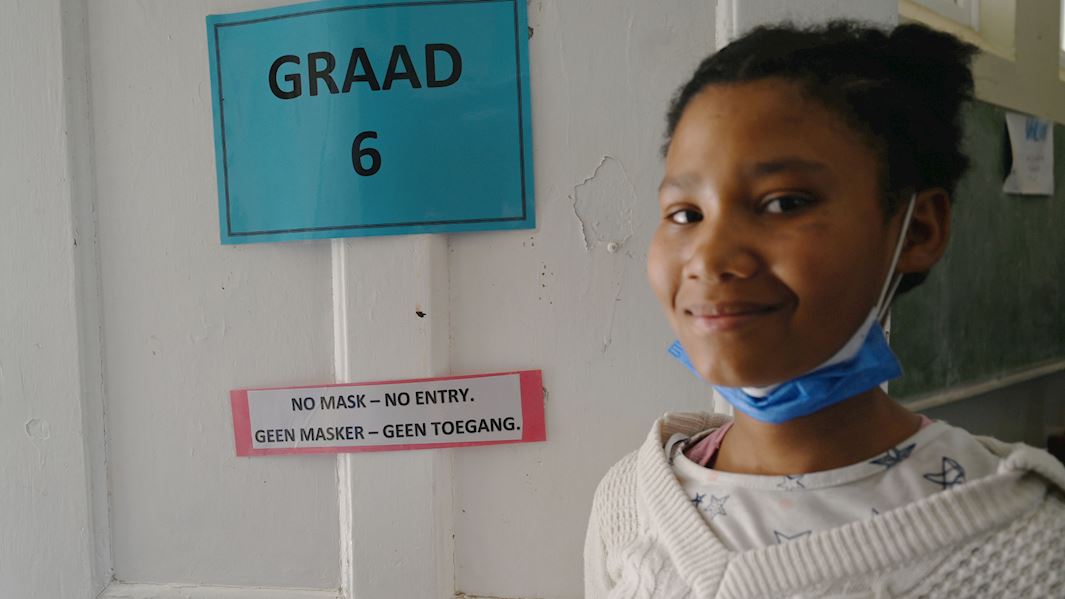 Every day, Jaydene walks to school in the clothes she is wearing as her family cannot afford her
Lucky for Jaydene, hope was on the way! Our staff members conducted a field visit to Piketburg to assess the needs of the people and here, our Comms Team member met Jaydene and was extremely touched by her story. When she struck a conversation with little Jaydene, this was her response (translated from Afrikaans to English):
"I am very sad and demotivated. I often wonder why we are suffering like this. I am worried I will not have the stationery needed for the new school year. But I like learning and I am very excited about school. I hope to become a teacher one day." – Jaydene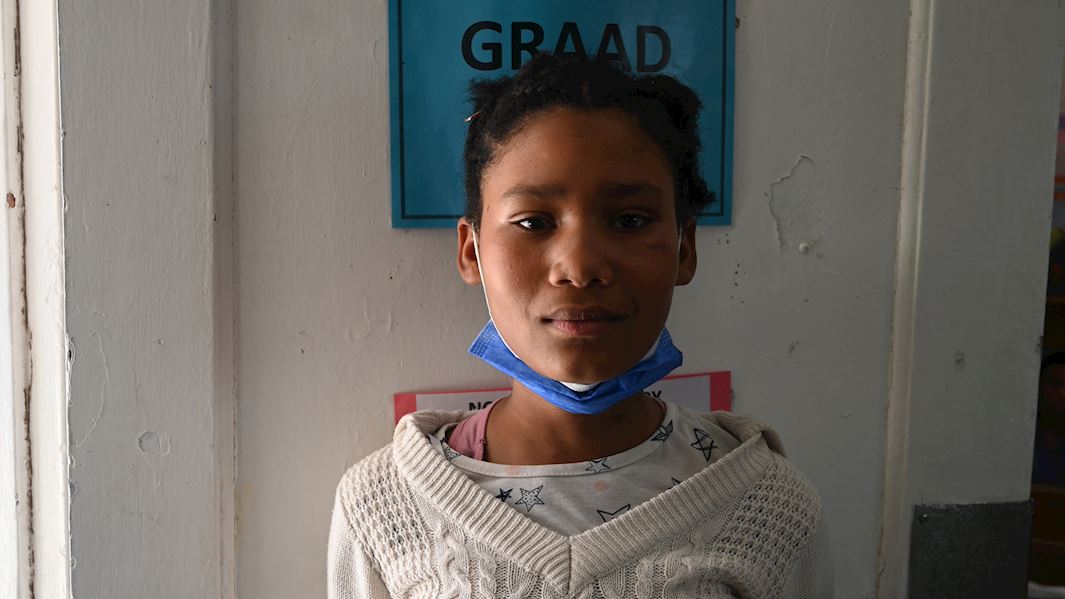 Jaydene is one of thousands of little girls in South Africa who are enduring unimaginable poverty and hardship to attain an education. Currently, 6 out of 10 children in South Africa are suffering in poverty, and our mission at Muslim Hands is to make that figure zero.
Through our Gift A School Kit appeal, we hope to equip hundreds of school children like Jaydene with Stationery Kits that will help them attain an education that will one day get them out of poverty.
Gift A School Kit today and help Jaydene's dream of becoming a teacher come true!
---
Facebook

Twitter

Email This