Wednesday, 08 June 2022
Trust Muslim Hands with your Qurbani
This Eid-ul-Adha, you can give your Qurbani with Muslim Hands for as little as R950. We offer Qurbani in 12 locations around the world, ensuring your Qurbani meat reaches the most impoverished and poverty-stricken communities. Here are six reasons why you should give your Qurbani to Muslim Hands:
1. We only choose healthy animals
Our teams are currently on the ground in several locations around the world, ensuring your Qurbani animals are well-looked after and healthy. Before your sacrifice is carried out, our teams inspect all the animals to ensure they are healthy and eligible for Qurbani.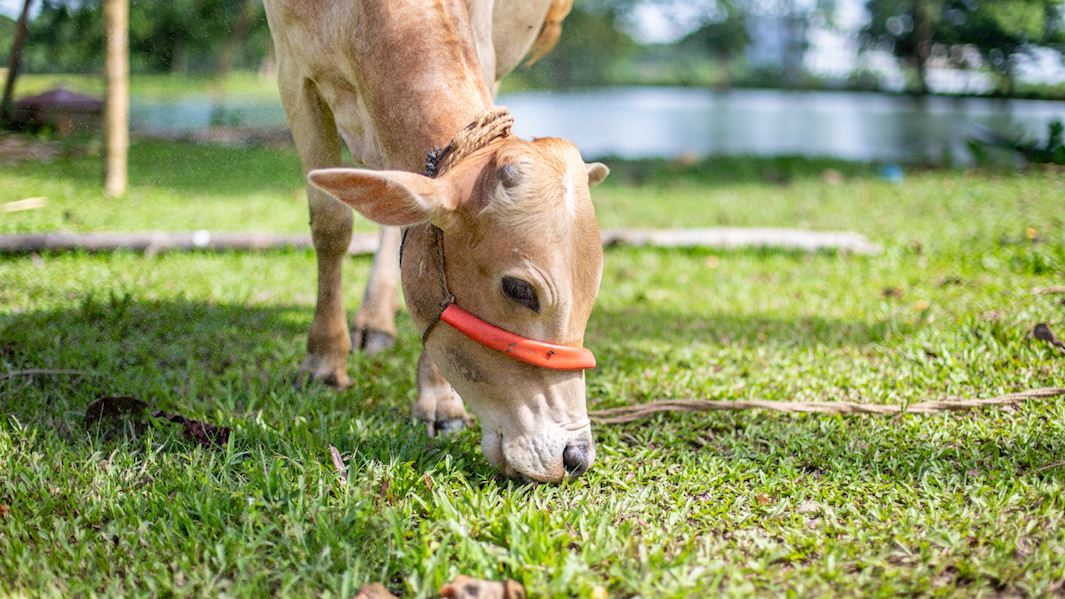 2. Conduct fair trade with local farmers
We understand the importance of supporting local farmers so they too can earn a livelihood and feed their families. As such, our teams source your Qurbani animals from local farmers in the various locations where we carry out your sacrifice. We also ensure to work with the farmers to ensure your animals are well-fed and looked after, and our teams ensure that the animals are inspected beforehand.
3. Carry out stun-free sacrifice after Eid Salah
At Muslim Hands, we ensure that your sacrifice is conducted after Eid Salah in a stun-free manner. We ensure that the Sunnah practices of slaughtering are followed and that your sacrifice is carried out with best Islamic practices.
4. Distribute fresh meat on Eid
Alhamdulillah, as soon as your Qurbani animals are slaughtered, our teams set out to distribute fresh meat to poor and needy families in impoverished communities. Many of these families do not have the means to afford meat or food items to celebrate Eid, and as such, your Qurbani allows them to also enjoy a hearty meal with their loved ones.
5. Tackle hunger globally
Around the world, 811 million people suffer from hunger and for many, meat is an unaffordable luxury. However, your Qurbani ensures that poor and needy families receive fresh meat during the days of Eid, giving them hope and allowing them to celebrate the day too. 
6. Reviving the Sunnah
It was the Sunnah of the Prophet (saw) to offer an extra animal for Qurbani on behalf of the poor and needy who could not afford to sacrifice for themselves. This Eid-ul-Adha, you can practice this Sunnah by offering a Prophetic Qurbani with Muslim Hands.
This year, we are conducting Qurbanis in various locations globally: India, Niger, Sri Lanka, Mali, Senegal, Pakistan, Bangladesh, The Gambia, Mauritania and South Africa, and you can offer Qurbani from as little as R950. You can also donate to our 'Where Most Needed' option and let our experts allocate your Qurbani to a location (depending on where the need is highest).
This Eid-ul-Adha, follow the footsteps of the Prophet (saw) and give your Qurbani to help feed poor and needy families.
We urge you to give your Qurbani as soon as possible, as quotas get filled early and locations are removed thereafter.
We pray Allah SWT accept from you and from us, Ameen.
---
Facebook

Twitter

Email This