Tuesday, 04 October 2022
Delivering life-saving aid in Pakistan
The flash floods in Pakistan affected over 33 million people and destroyed the homes, belongings and livelihoods of millions. Many lost their loved ones too and thousands of acres of agricultural land were completely submerged by flood waters destroying crops and livelihoods. The government declared the situation as a National State of Disaster.
The worst-hit areas were Sindh, South Punjab and Balochistan. In Badin district located in Sindh, over 200 villages were underwater destroying homes and increasing the contraction of water-borne diseases. Majority of the people were displaced and required urgent assistance. Roads, bridges and thousands of acres of agricultural land were completely submerged in flood waters, which caused heavy damage on infrastructure.
Alhamdulillah, thanks to the generosity of the donors, Muslim Hands was one of the first agencies to deliver aid to victims of the Pakistan floods. Below is a brief report on how our teams are assisting families:
1. Provided urgent relief to families: Our teams delivered drinking water, food, shelter and healthcare services to address the immediate needs of the victims and their families as millions of people were displaced and did not have the means to access basic needs.
2. Distributed 400 food parcels: Majority of families were in urgent need of food essentials as their homes and belongings were completely destroyed. Muslim Hands distributed 400 dry food parcels containing flour, rice, pulse, sugar and cooking oil to victims and their families. The distribution benefitted 2800 individuals in Badin district.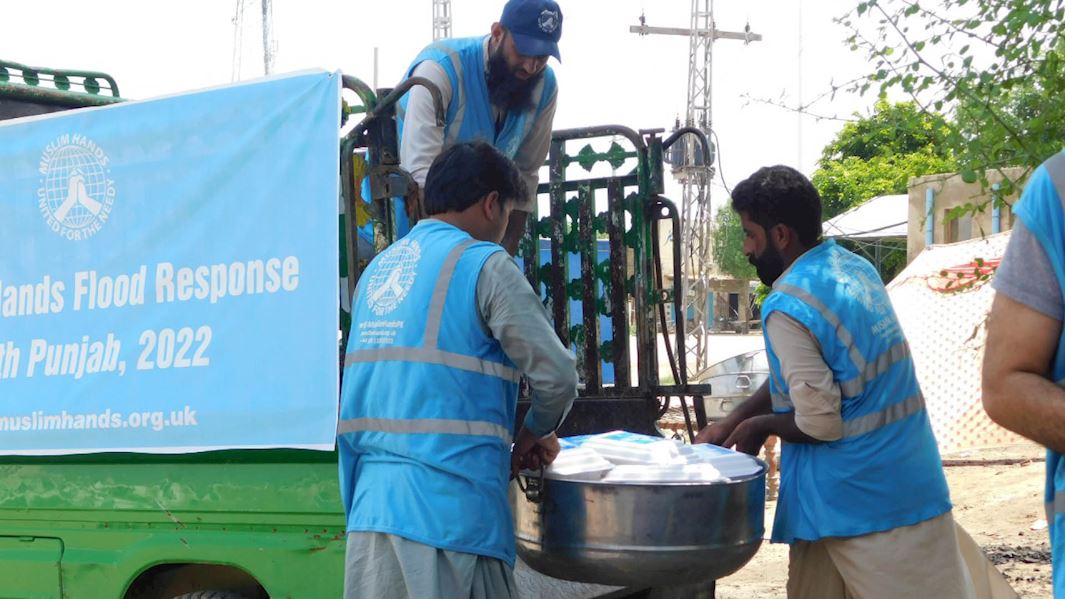 3. Establishing medical camps: Our teams are currently busy setting-up medical camps in Badin to assist families. The medical camps will provide free health check-ups through qualified doctors to families and also provide them with free medication. As many children have contracted water-borne illnesses as a result of the floods, the medical camps will help treat their condition and prevent it from worsening.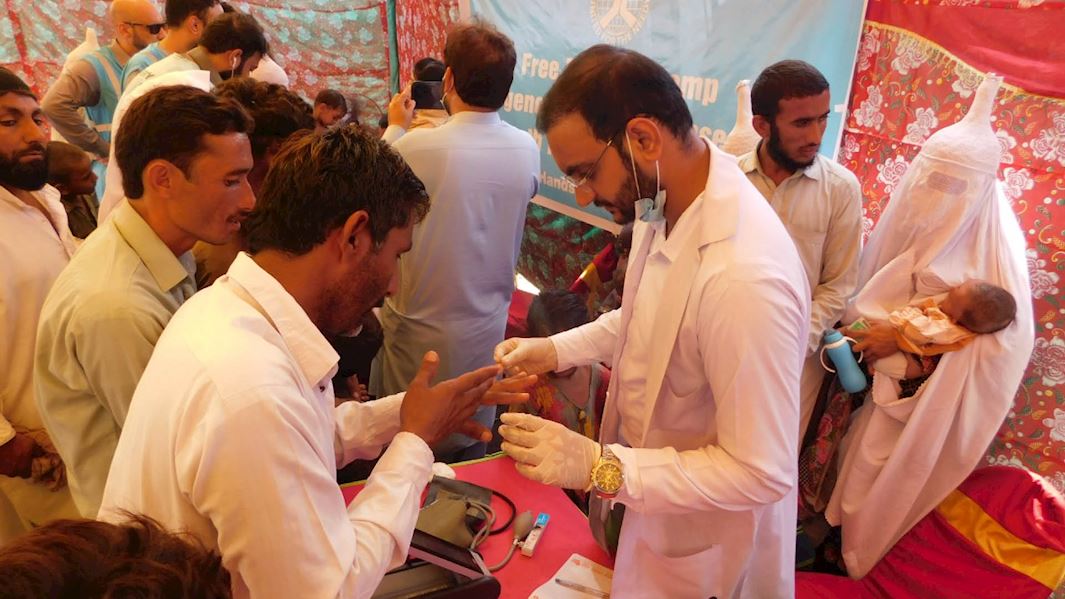 4. Distributing mosquito nets: As a prevention initiative, over 400 mosquito nets will be distributed amongst families in Badin district to prevent the outbreak of Dengue fever and Malaria in the community.
Alhamdulillah, thanks to your generous donations, 3800 individuals have benefitted to date from our flood response. Our teams are continuing their efforts on the ground as the impact of the floods was devastating and affected communities drastically.
The Prophet (saw) said, "If anyone relieves a Muslim believer from one of the hardships of this worldly life, Allah will relieve him from one of the hardships of the Day of Resurrection" [Muslim].
Despite of our efforts, there are still millions suffering from disease and hunger in the region. Please continue to donate and help families re-establish their lives.
---
Facebook

Twitter

Email This