Monday, 13 February 2023
Muslim Hands responds to Komani, Queenstown Flooding in Eastern Cape

Heavy rainfall has caused severe flooding in Komani, Eastern Cape, after the Komani River overflowed on Wednesday, 8 February 2023. Disaster management teams were working to evacuate residents of the Silvertown informal settlement who are affected by the flooding, said Chris Hani District Municipality spokesperson Bulelwa Ganyaza. It had earlier been alleged that the water was the result of a dam wall bursting. However, Ganyaza said there had not been any damage to dam infrastructure. "When the dam has reached its full capacity, automatically water flows through spillways. The district can assure the community that the dam infrastructure has not collapsed." - Chris Hani District Municipality spokesperson Bulelwa Ganyaza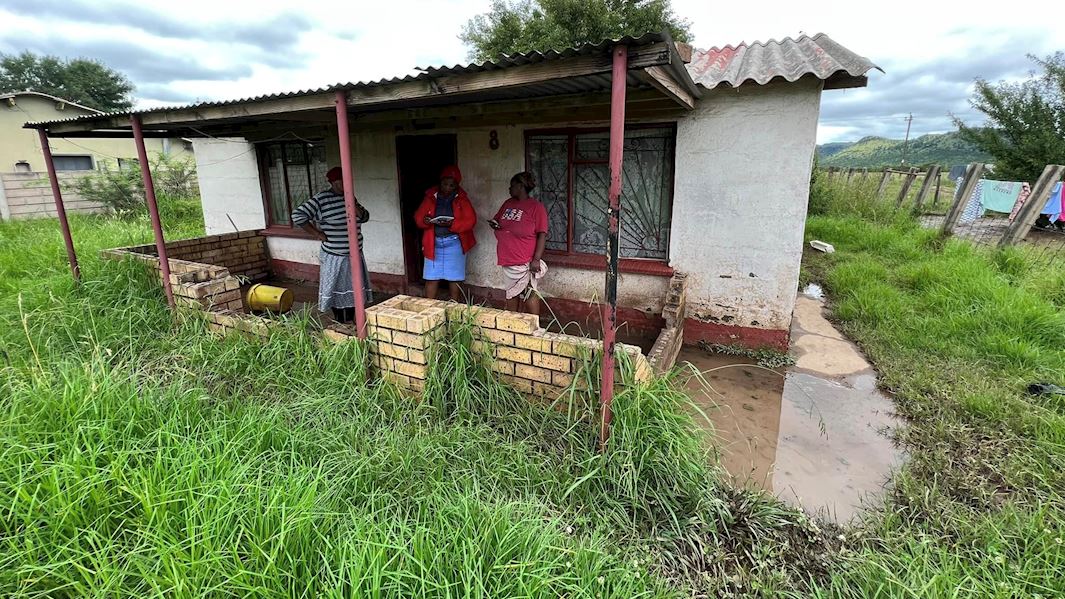 Enoch Mgijima, local municipality spokesperson Lonwabo Kowa said the extent of the damage was being assessed and that no deaths had been reported. "Severe rainfall in Komani has caused flooding in some areas and overflow of the Komani River. This happened in the early hours of the morning on Wednesday, affecting surrounding areas and flow of traffic," he said. Some streets, including Perlem Road and Griffiths Street, and flooded bridges had been closed, said Kowa. "Floods mostly affected low-lying areas, with the disaster management team assisting to evacuate those in danger. "The disaster management team is assessing the extent of damages and traffic officials monitoring the situation controlling traffic flow and providing alternative routes."
Mrs Myengeza, the Chris Hani District municipality director said: "The Queenstown Life Private Hospital is totally flooded, and patients are transferred to Frontier Hospital. Currently over 1 000 people have been evacuated from their homes and are housed in various community halls in the city. Of the 1 000 people, 123 children have been affected of which 24 are infants." Mrs Myengeza also went on to say: "It is still raining heavily, and we are requesting help from various organizations to please come out in their numbers and assist us. Our immediate requirements are blankets, clothes, pampers (disposable nappies), infant formula, heaters, mattresses, infant formula, bottled water, and sanitary towels."
Alhumdulilah, through your generous donations, on Friday, 10 February 2023, two members of the Muslim Hands Programmes team set off on a long journey via road, traveling over 900km and headed out to Komani to distribute essential relief items such as samp, sugar beans, lentils, 5l still water, maize meal, baby formula, tinned food such as chakalaka, 10k rice. We were also able to distribute sanitary pads and nappies.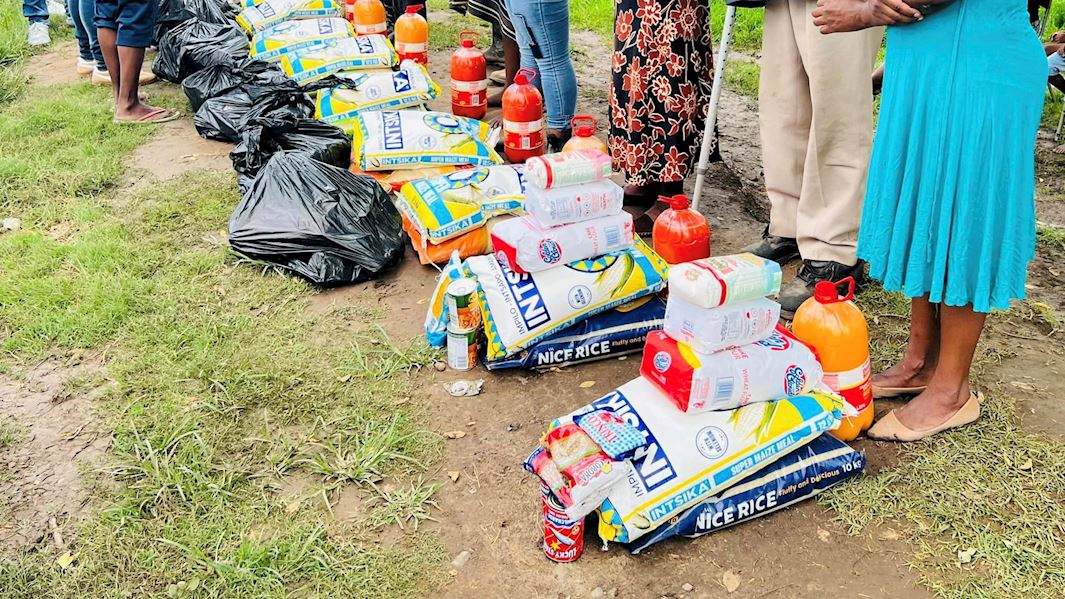 The distribution was done in an outlying area with the mayor and the disaster management team. A local pastor thanked Muslim Hands for aiding all, irrespective of religion or race. A big thank you to our donors who donated generously, without your support, this would not have been possible. The Quran reminds us that there is a "recognised right, for the needy and deprived" over our wealth (Quran 70:24-5), so by giving for the sake of others, a Muslim is fulfilling a duty to those in need.
---
Facebook

Twitter

Email This