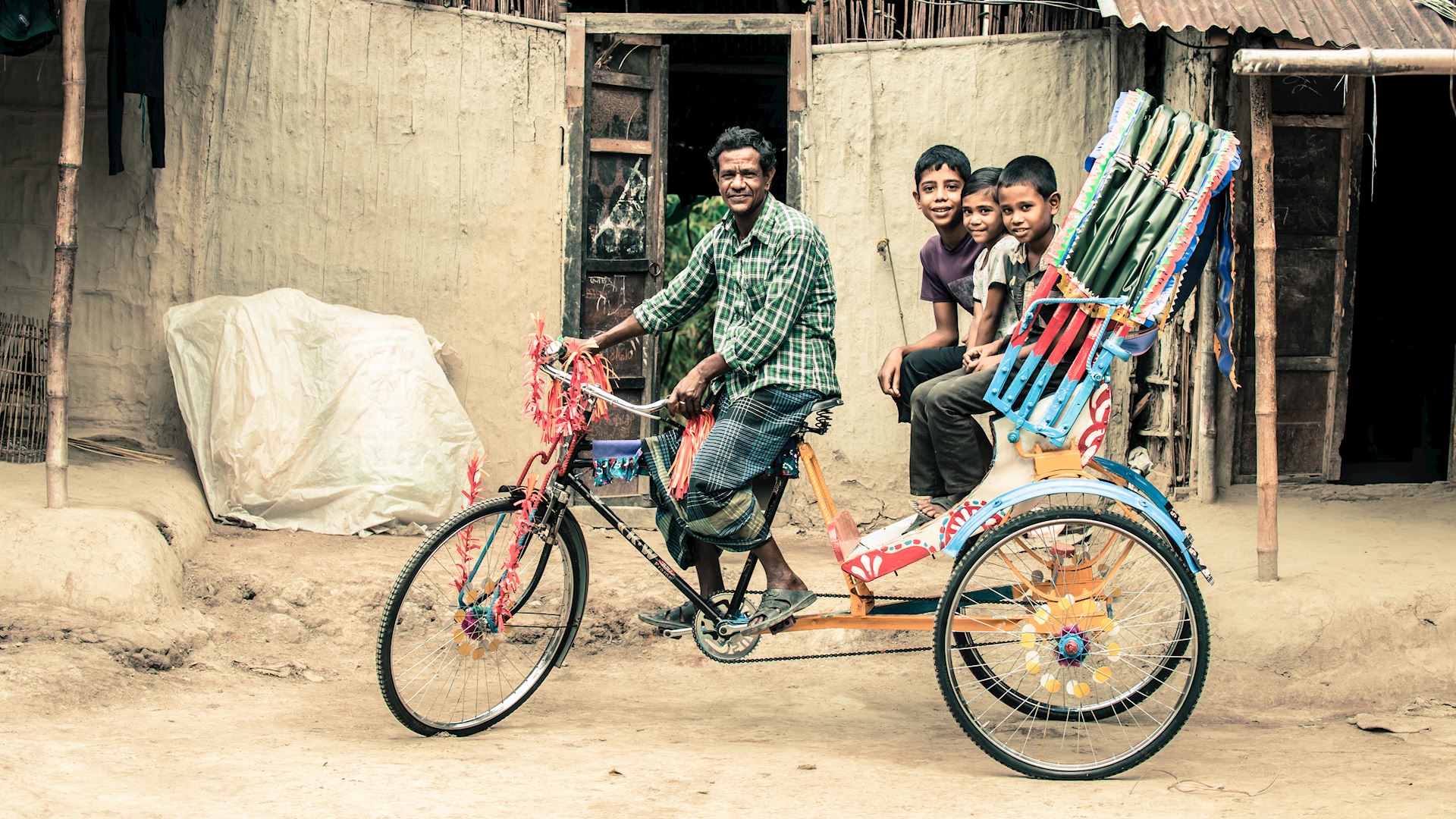 Livelihoods
Giving a hand up, not a hand-out
Key Facts
The struggles faced by the developing world
---
Helping People to Work their Own Way Out of Poverty
Many people in developing countries have the skills and enthusiasm to generate an income for themselves, yet lack the opportunity to put it into practice.

At Muslim Hands, we believe in empowering people to help themselves. Inspired by our faith, we see the wealth given by God as something that all human beings have a right to and we strive to give people access to sustainable ways of supporting themselves and their communities.
Since 1994, Muslim Hands has been working globally to support people in accessing work and education.

Our livelihoods projects cater to the specific needs of the communities that we work with and can range from anything to providing apprenticeships to young people, to the distribution of crops and equipment to farming families.
Muslim Hands Livelihood Projects
We carry out many different types of livelihood projects. These include the provision of:
Start-up loans for small businesses
Fishing boats and equipment
Crops and agricultural equipment

Catching up with the Cooperative: Tractors for Somalian Farmers
In a country like Somalia, where agriculture dominates the economy, too many farmers are still preparing their land by hand, using outdated tools and committing hours of strenuous manual labour for a minimum yield.
39 year old Bashir Ahmed, a team leader of a cooperative of thirty farmers in Afgoye City, just outside of Mogadishu, tells us about how the farmers used to work the land with hand held tools, sometimes using donkeys to till the soil.
Bashir and his fellow farmers would spend days in the scorching heat preparing a plot, but since the arrival of two brand new farming tractors, funded by Muslim Hands donors, life has changed drastically.
Each tractor has a driver, who the farmers pay to prepare their land, sow their seeds and harvest their crops. Thanks to the tractors, a job that used to take 7-10 days can now be finished in 2/3 hours.
Read more