Tuesday, 19 May 2020
How Zakat Gave Salimata Hope
Salimata Traore is a 33-year-old widow from the neighborhood Koko in Bamako. We visited her and her 4-year-old daughter Setou Kone on the day of Salimata's shop opening, a dream come true for Salimata through the generosity of a Zakat donation. When we arrived, she had just finished setting up her shop together with our team in Mali. You could see the pride in her face as she showed us around her small shop.
The shop consisted of a small metal frame painted royal blue, aesthetically pleasing to the eye with a double door that opens to give access to the small shop. Inside the variety of her products are lined up neatly shelf by shelf.  Salimata decided to sell skin and hair products due to their long shelf life and high-profit margin. The products prove to be in high demand among the women of the community and make Salimata a handsome profit of R50 to R60 a day. A comfortable income for a widow which is more than double what the average household in Mali earns. With the profits she makes from the shop she can not only cover all her daughter's costs but also help other people in her family get by.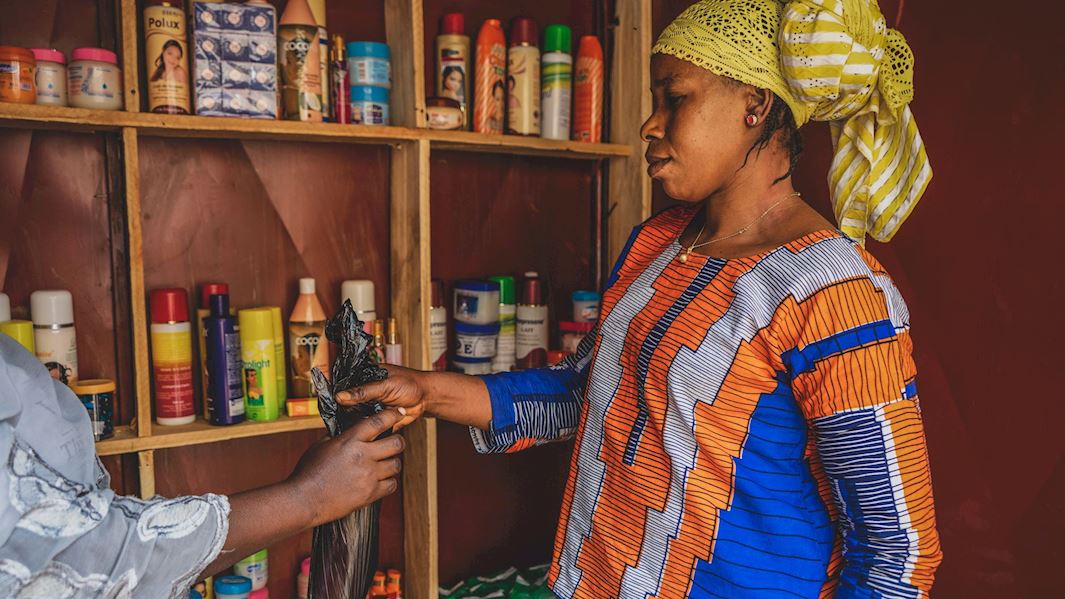 Before her husband died, he worked as a construction worker and was the main breadwinner for the family. Salimata used to sell goods at the local market on the side to help supplement the household income but she could never afford to set up her own business. After her husband died Salimata was left in a difficult situation with no regular income.
Luckily Setou was sponsored by a generous donor through our orphan sponsorship program and was accepted at the Muslim Hands School of Excellence in Bamako, where she has been studying for a year now. Things started to look up for the family once Setou was sponsored, as her orphan caseworker learned about the difficult conditions Setou and her mother faced she was able to recommend them to receive additional support. Thanks to a generous donor's donation of R8000 Salimata had the means to finally invest in her own business.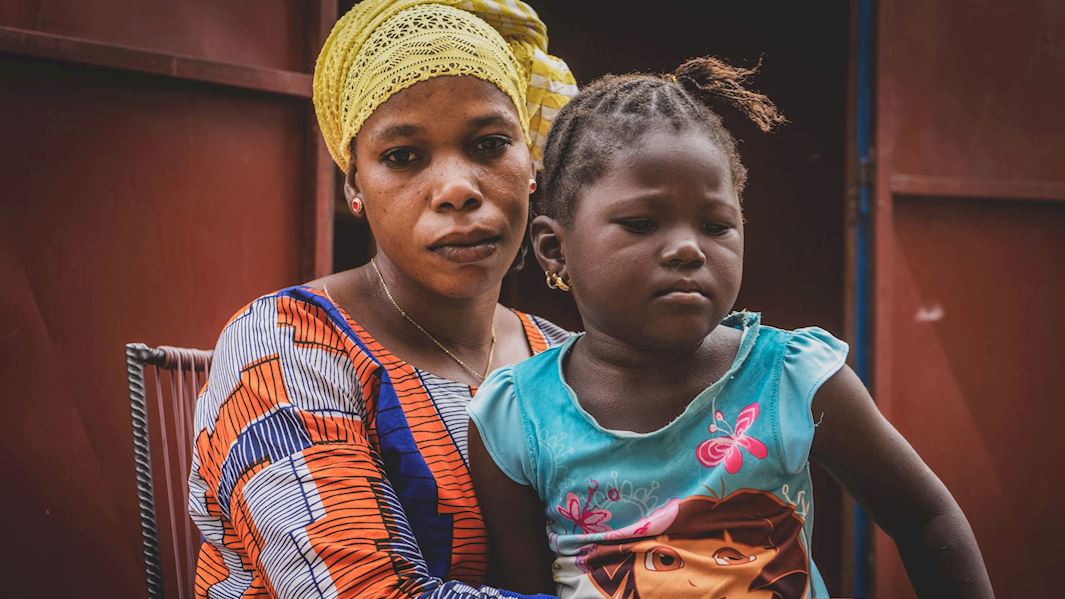 Since Setou started school, she has become more confident, her mother says, the Muslim Hands sponsorship has helped the family a lot. Now with the shop, the family can look forward to a brighter future. Before she had the shop, she could barely afford food, now she will not have to worry too much about buying groceries and other necessities like clothes, school supplies, and medicines. And may even have some money left to buy toys and other learning materials for her daughter.
Salimata is excited to use the knowledge she has gathered from previous trading jobs for her own business. She still cannot believe her luck and is lost for words when trying to thank the sponsor and Muslim Hands.
On our departure, Salimata makes a du'a for the donor: 'May Allah bless her and give her a long life.'
Salimata and Senou's story illustrates how much of an impact your zakat donations can make to a family in need. At Muslim Hands, we ensure your zakat donations reach the most in need promptly and securely. Before receiving the zakat donation of an orphan sponsorship and hope shop Salimata had no money to feed or educate her daughter. The Zakat they received transformed their lives and led them to a brighter future. Mashallah!
---
Facebook

Twitter

Email This