Monday, 02 July 2018
The Big Aid Convoy 2018
Launched by Muslim Hands UK last year, the Big Aid Convoy campaign filled 19 containers and supported Syrian refugees with R8 million of in-kind donations consisting of rice, flour and tinned foods. This year, the campaign expanded with Muslim Hands SA coming onboard so that more Syrian refugees could receive food aid.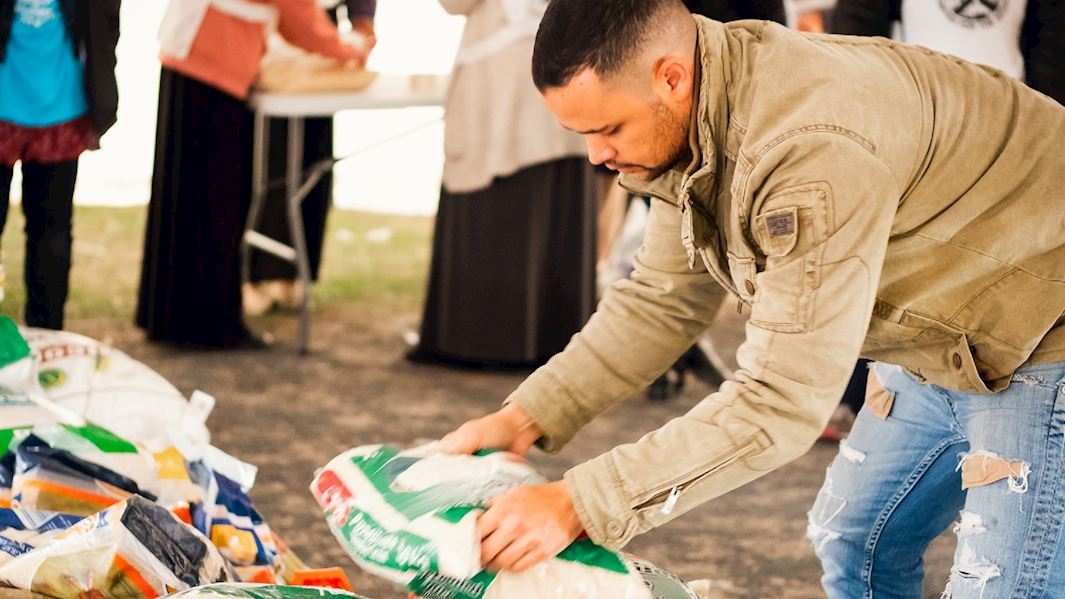 With containers spread across three provinces in South Africa, Muslim Hands appealed to the public to donate generously towards Syrian refugees. Little did we know the extent to which South Africans would open their hearts, showing the true meaning and spirit of brotherhood.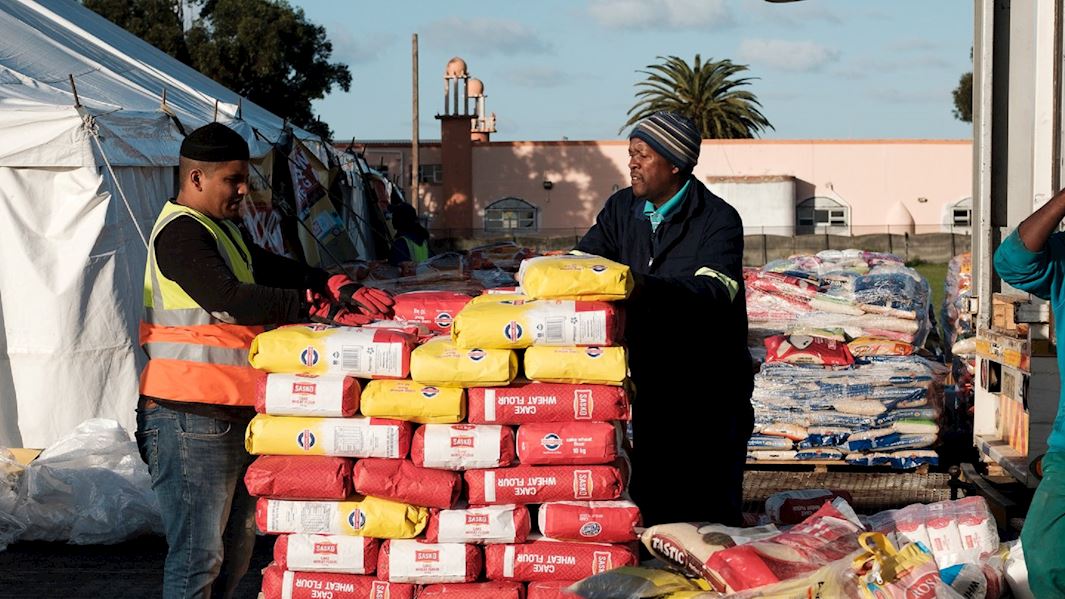 The campaign, which ran from 24 May – 2 June in South Africa, had an outstanding response right from the beginning. With your heartfelt donations, we exceeded our goal of filling 10 containers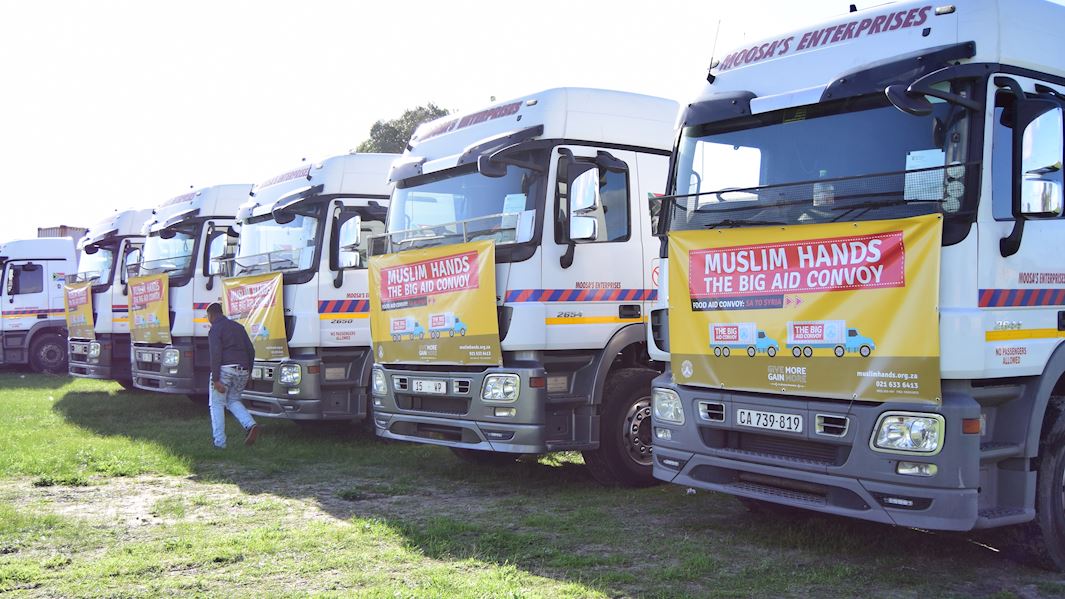 A total of 28 containers, packed to capacity, consisting of 714 tons of rice and flour collectively is now headed for Syria. Combined with the convoy from Muslim Hands UK, food aid worth just over R28 million will be received by Syrian refugees.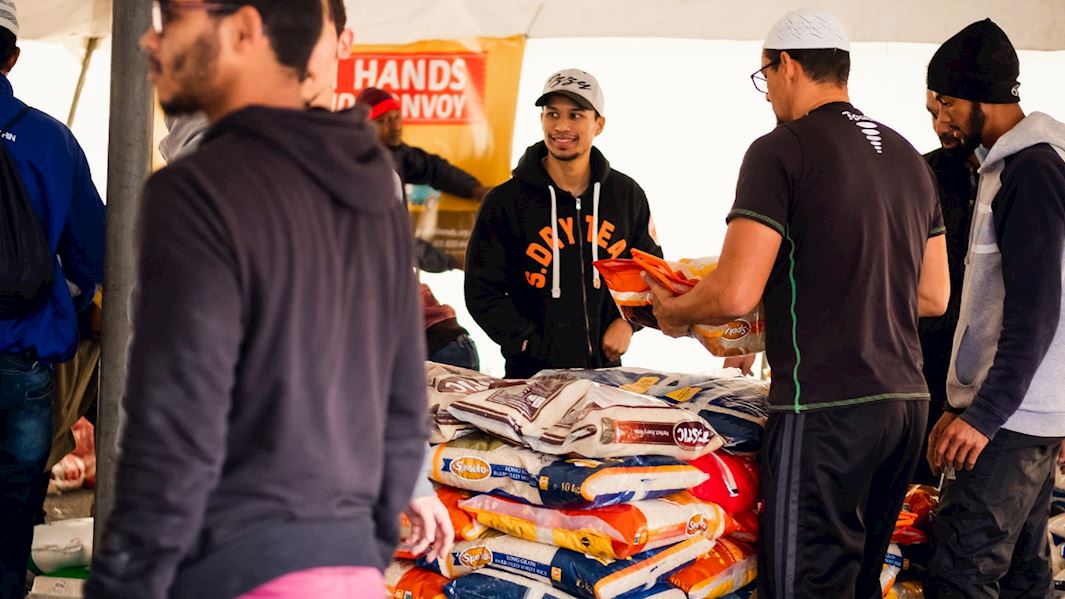 Hundreds of volunteers braved the bitter cold on Saturday, 2 June to come out and assist the Muslim Hands team with packing all rice and flour donations into the containers at Surrey Primary School in Cape Town.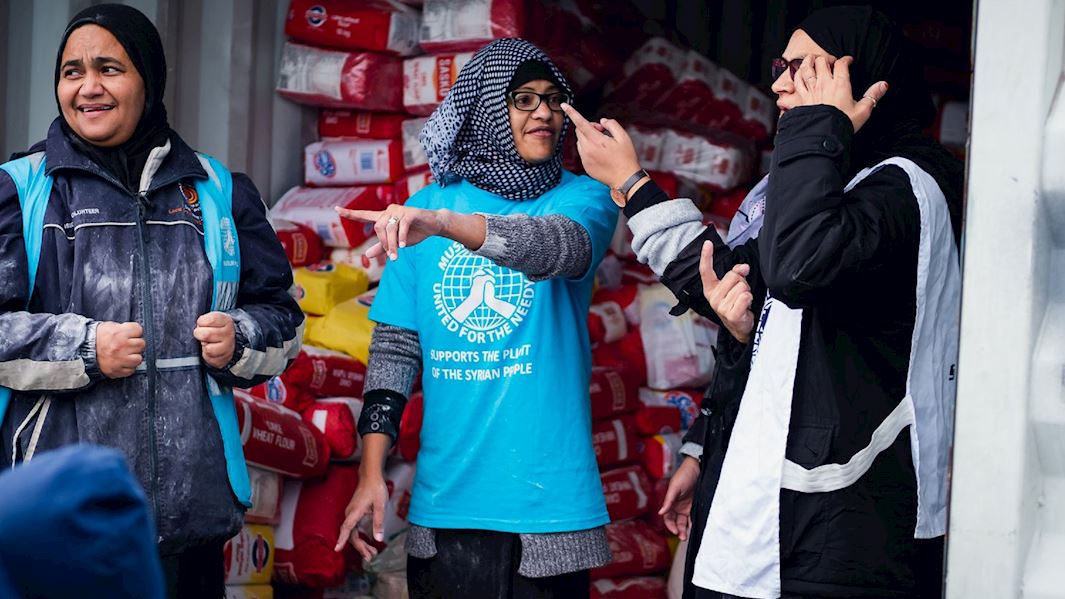 Our Big Aid Convoy trucks left Surrey Primary for our exciting Send-Off Ceremony on Sunday, 3 June at the parking ground opposite Habibia Mosque in Rylands Estate, Cape Town.
We at Muslim Hands say a heartfelt shukran to the Cape Town, Johannesburg and Durban communities, as well as the key role players and 30 masajid across South Africa who acted as collection points for the rice and flour. Your personal commitment and tireless tenacity contributed to the Big Aid Convoy being a resounding success. We make dua that Allah (SWT) rewards all those that participated and donated to the campaign in abundance, Ameen.
---
Facebook

Twitter

Email This