Thursday, 14 May 2020
Despite lockdown, Muslim Hands South Africa continues to support vulnerable communities
South Africa's fight against the Coronavirus has shone a disturbing light on the desperate plight of poverty-stricken communities.
At the beginning of May, aerial photographs circulated around the world, capturing a 4-kilometer long queue of hungry South Africans, waiting patiently for food handouts just outside of Pretoria.
The image is consistent with the rest of the country.
Government guidelines on how to stay safe is proving impossible for those living in densely populated informal settlements. Many of these communities have limited or no access to clean, drinkable water and simply cannot afford basic hygiene products let alone face masks and gloves.
The national lockdown, one of the strictest in the world, has forced hundreds of thousands out of work. Families are now struggling to provide basic food for themselves and their families.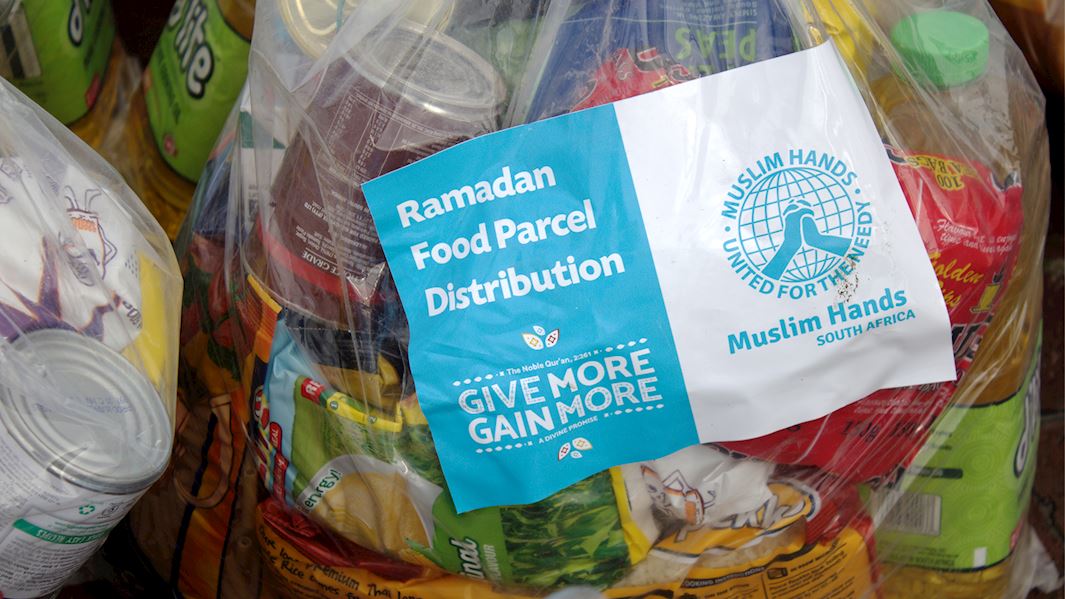 As part of their Coronavirus Emergency Response, International NGO, Muslim Hands, have stepped in to provide swift assistance during these unprecedented times. The NGO has an established history in South Africa, spanning more than two decades, and have already distributed 400 food parcels and hygiene kits to those on the Cape Flats, including communities in Steenberg, Philippi, Woodstock, Mitchel's Plein, Khayelitsha, and Blue Downs as well as to the Muslim Prison Board and The Muslim Refugee Association SA.
The food parcels contain essential food items such as oil, milk, flour, sugar, and tinned food that can sustain families for a few weeks and hygiene kits contain personal protective equipment (PPE), medical masks, gowns and gloves for the medical fraternity.
The food parcels were delivered to community leaders, who in turn distributed the parcels to old age homes, orphanages, children safe homes, and homeless or vulnerable persons.
According to the recipients, each organization represents between 50 and 100 families within the areas.





"We assist refugee and migrant communities from all over. The Coronavirus pandemic has created so many = challenges. We thank Muslim Hands for opening up their hearts, as the refugee community is facing a very different battle now," said Molana Sempi of the Muslim Refugee Association SA.
Outside of South Africa, Muslim Hands is fronting a global emergency response to the Covid-19 pandemic, providing aid and relief to millions of helpless families in several developing countries including Niger, Pakistan, Bangladesh, Sri Lanka, and Afghanistan.
Despite the challenges of a national lockdown and a global pandemic, the spirit of giving continues within the Muslim community in South Africa. Even though you are staying home, and staying safe, you can still make a big difference to the less fortunate. Call 021 633 6413 to make a life-saving donation today.
---
Facebook

Twitter

Email This