Friday, 12 August 2022
Your Winter Donations in Action
Alhamdulillah, thanks to your generosity, our teams conducted winter distributions for the Out in the Cold campaign in two of the major cities of South Africa. Here is a breakdown of your winter donations in action:
Johannesburg winter distributions
Alhamdulillah, our teams distributed 500 blankets and 350 beanies to residents of Newclare and Lenasia in Johannesburg. These areas were selected due to the high numbers of homeless and vulnerable people living there.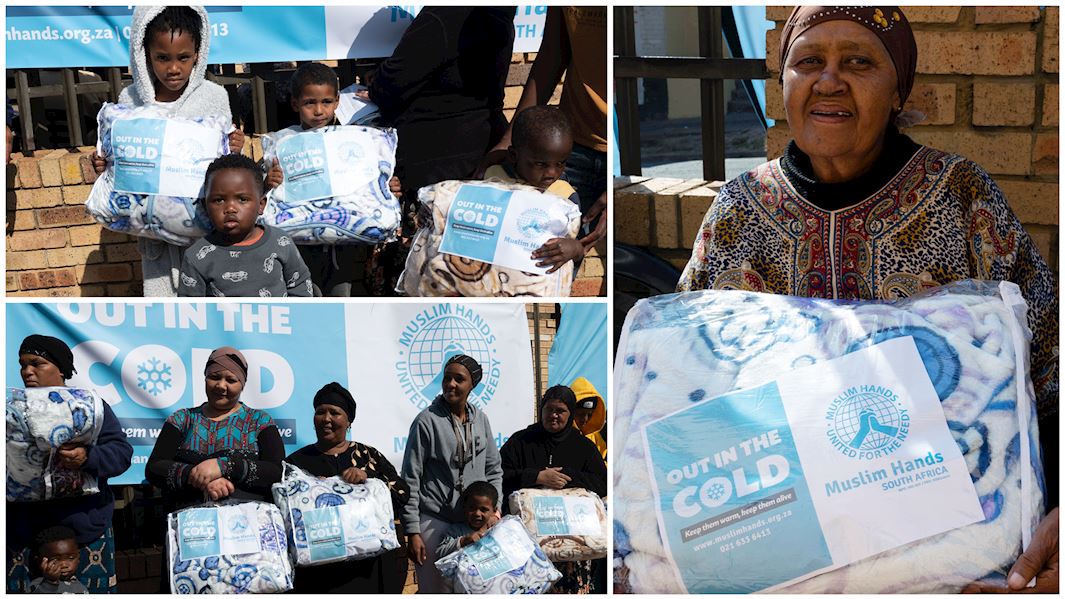 In Newclare, our teams distributed 250 blankets and 175 beanies to deserving individuals. Residents of this area are living in extreme poverty and are struggling without daily meals, proper warmth and high rates of unemployment. SubhanAllah, your donations ensured families have warm blankets and beanies to survive the harsh weather storms during winter.
"A big thank you to Muslim Hands for coming out all the way from Cape Town to distribute blankets and beanies to the community." –Mymunah Ismail, Newclare resident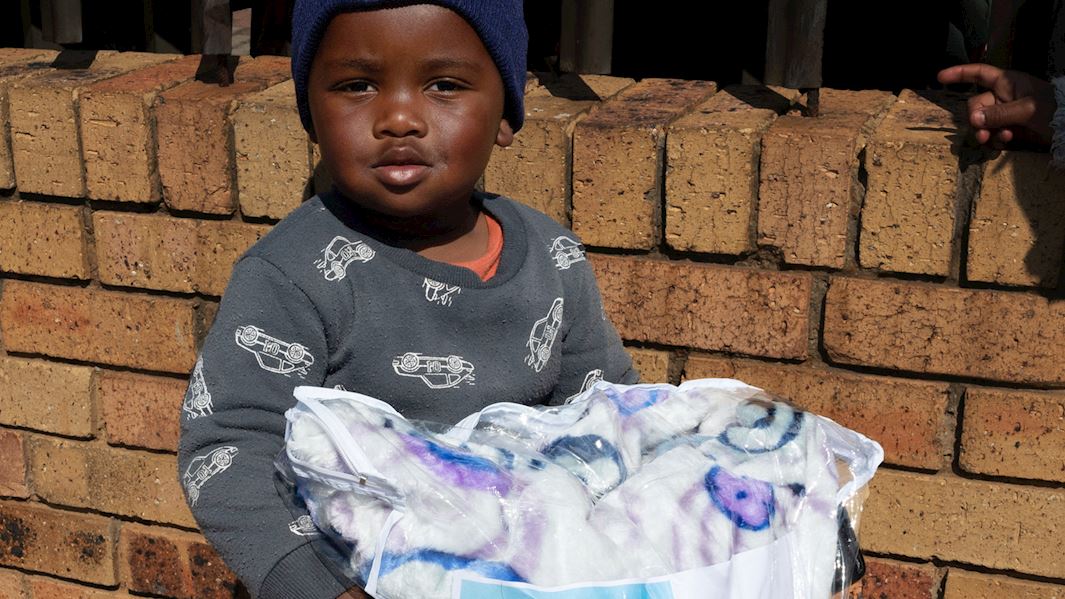 After completing the distribution in Newclare, our teams proceeded to conduct another distribution in Lenasia. Our teams distributed 250 blankets and 175 beanies at Global Relief Welfare Services, a hostel home for underprivileged, needy, orphaned and displaced children. The home is run by Mufti Obaidullah and provides accommodation, medication, food and an Islamic education to the children.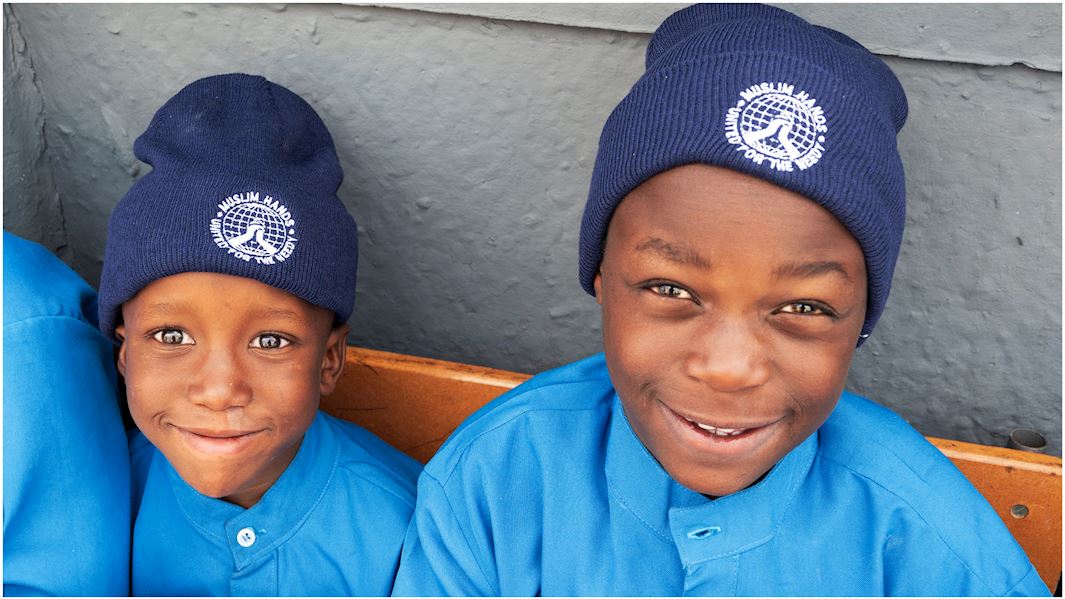 Alhamdulillah, brothers Ozair and Abdul-Hamid expressed their wholehearted thanks to Muslim Hands staff members and donors upon receiving their warm blankets and beanies. The brothers have been living at the shelter for almost four years after they lost their home and were left to live on the streets.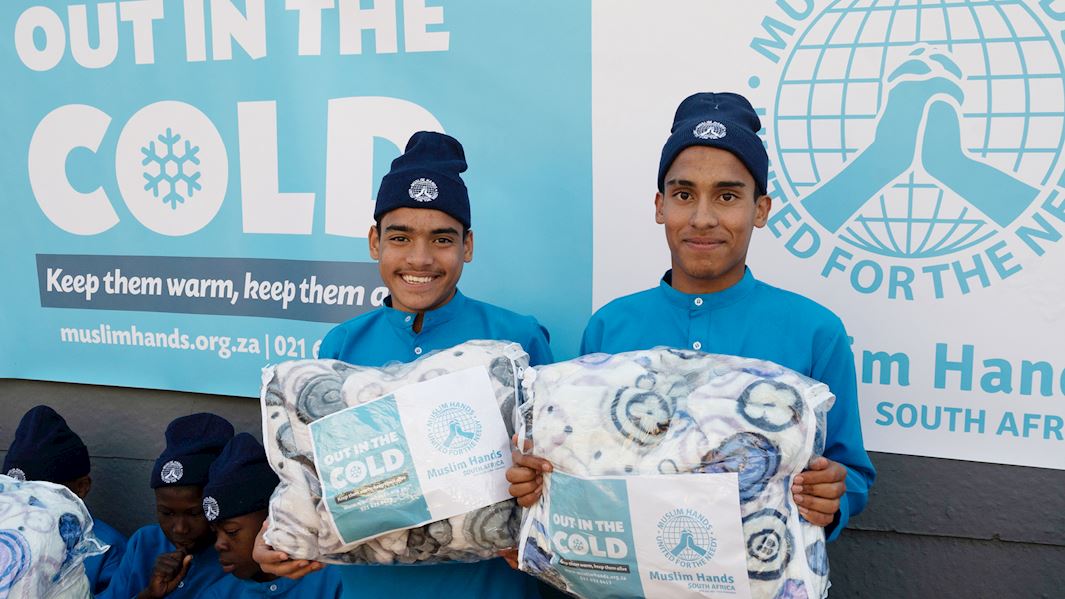 Cape Town winter distribution
Alhamdulillah, your generosity enabled our teams to conduct a distribution at Paint City Shelter in Bellville, Cape Town. The shelter opened its doors to the homeless during the Coronavirus pandemic and is currently hosting 133 homeless people.
Thanks to your donations, Muslim Hands distributed 250 blankets, 175 beanies, hot meals and boeber to the homeless living at the shelter. The team was welcomed by extremely emotional and appreciative recipients, as majority of them struggle to afford food on a daily basis.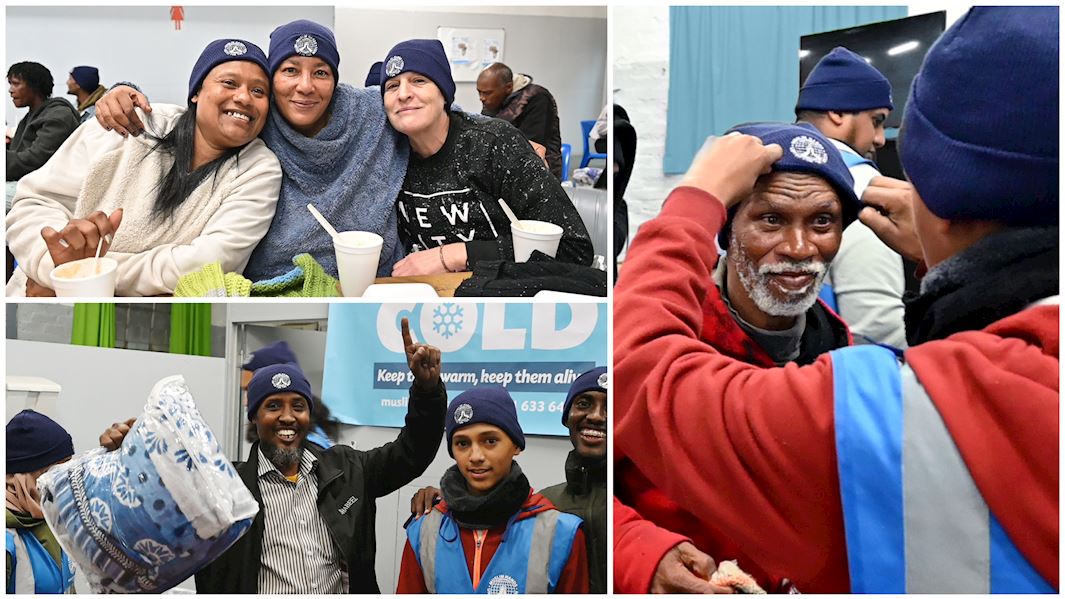 Night Out on the Streets programme
Our teams conducted a Night Out on the Streets programme in Greenpoint and Salt River on 3rd August. Alhamdulillah, 250 warm blankets and 175 beanies were distributed amongst the homeless and vulnerable living on the streets in these areas. Our teams also served Chicken and Corn soup alongside 150 loaves of bread to the beneficiaries.
SubhanAllah, thanks to the overwhelming response of donors towards the Out in the Cold campaign, Muslim Hands was able to deliver aid to some of the most vulnerable individuals in the country. Your donations ensured that these individuals can keep themselves warm during the winter season.
From the entire team at Muslim Hands South Africa, we thank you for your unwavering generosity and kindness. May Allah SWT accept from you and from us, Ameen.
---
Facebook

Twitter

Email This