Monday, 23 January 2017
Hope for Syrian Children
The Situation
Since the outbreak of conflict in Syria almost 2 million children have been unable to attend school. With one third of schools in the country no longer functioning and 7 million children now living in poverty, many of Syria's children are fast becoming a lost generation.
Muslim Hands is Funding Three Schools and Educating Over 1,000 Children
In response to this need, Muslim Hands established two schools in Idlib, 37 miles from Aleppo in 2013 and 2014.
As the need for education has grown so too has our response. Alhamdulillah, Muslim Hands is now operating three schools in Syria; including a school in Idlib, a school in rural Aleppo and in rural Damascus, three of the five governorates that account for nearly half of Syrian children not in school. Collectively, the schools are serving over 1,200 children and employ 72 staff.
The schools provide a safe and healthy environment where children can learn as well as providing families with a sense of normality and routine. We also ensure that our fully qualified staff are earning a decent living, and are thereby able to support themselves and their community. The school accepts students from all backgrounds, including orphaned children and those whose families are struggling financially.
Because of our schools, children are receiving an education and socialising with their peers in a safe environment, teachers no longer have to worry about how to support their families, and can focus on their pupils and the community as a whole benefits from the stability and normalcy that local schools provide. In short, communities in Idlib, Aleppo and Damascus can look ahead with some hope for the future of their children, despite the destruction and chaos they have had to face over the last five years.   
How the Schools Work
The curriculum covers a broad range of subjects, from English and Maths to History and Art. As with other Muslim Hands schools across the globe, student welfare is also a priority and children are provided with school meals, clean drinking water, school bags and a safe play area.
All costs of the school, including staff salaries, rent, fuel for heating and power and teaching materials, are covered by Muslim Hands. We are also meeting the cost of school fees, stationary and other necessary materials for the children.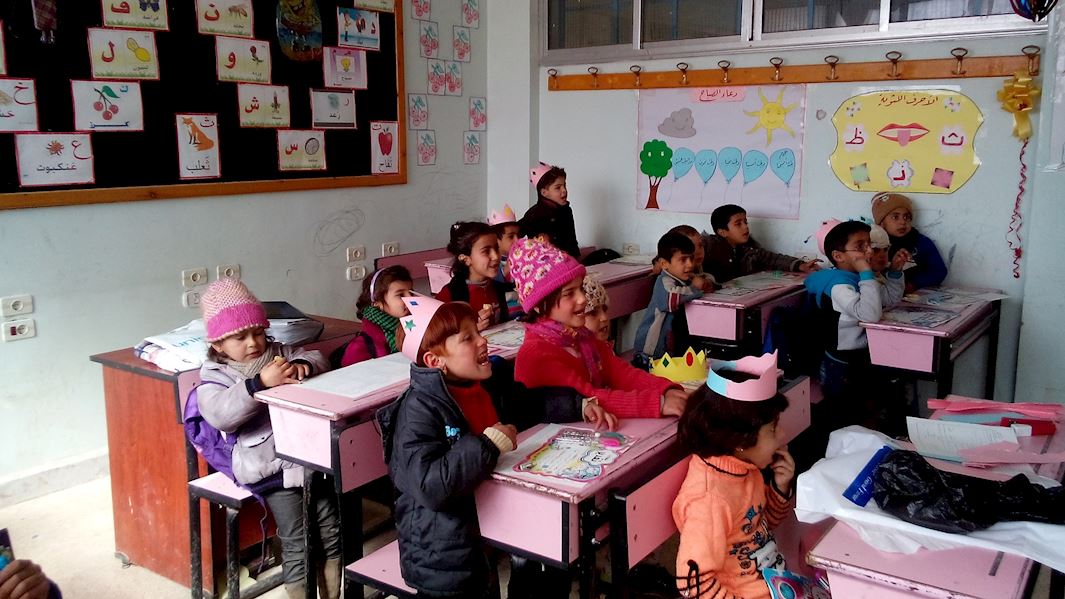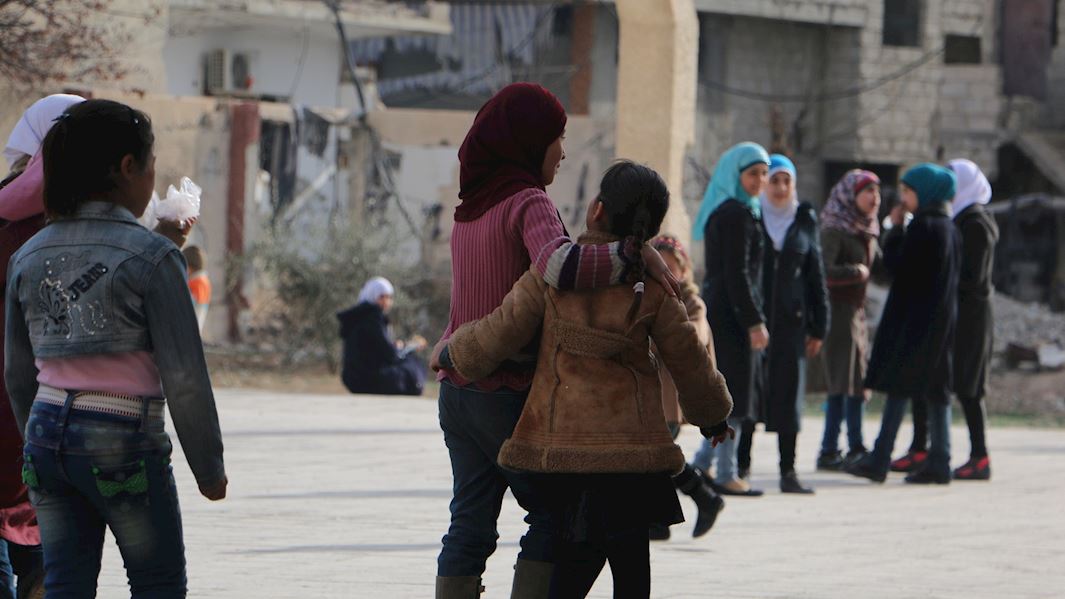 The Situation on the Borders
With 50% of Syrian refugees being under the age of eighteen, neighbouring countries like Turkey, Lebanon and Jordan are struggling to cope with an influx of school-age children.
Muslim Hands has been working to combat this. In 2013 we helped to set up a school for refugees on the Lebanese border, providing 500 children with an education. We are also supporting young Syrians in their vocational training. Since 2008, Muslim Hands had been supporting Palestinian refugees in Lebanon to train at a technical school, offering nationally recognised diplomas in computer installation, mechanics and electronics, amongst other skills. After 2011 this was extended to include young Syrians and we hope to empower many more to build a better future for themselves and their families.
Most recently, in 2015 we began supporting the Kumlu School in Turkey, providing almost 500 Syrian children with a comprehensive education as well as a safe place where they can play and socialise.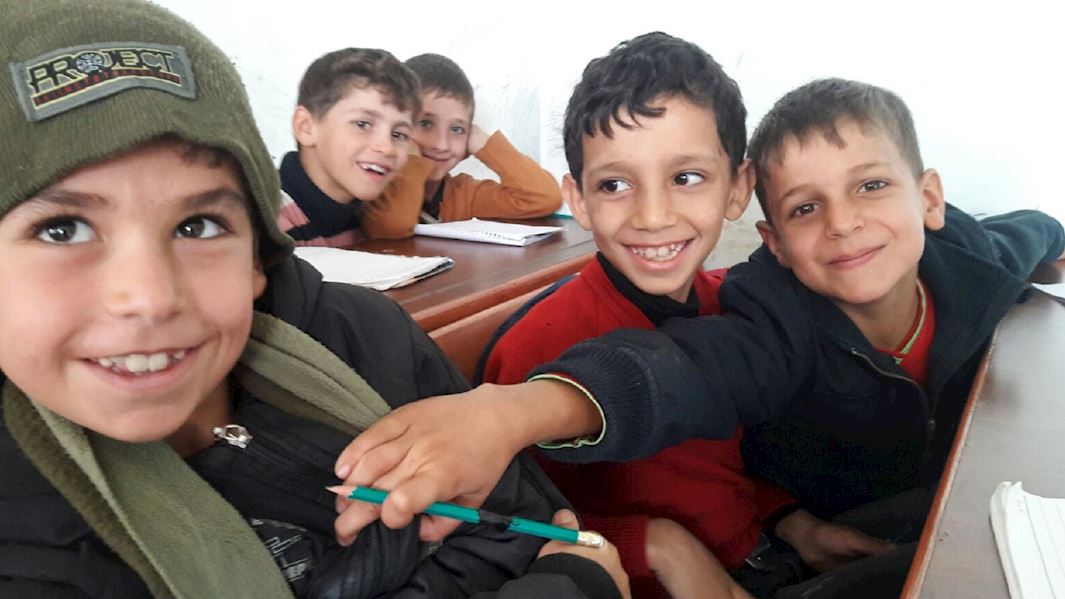 Insha'Allah, with your support we can continue to combat this dire situation, investing in the future of children who have had their world turned upside down and supporting teachers, many of  whom lost their homes, loved ones and livelihoods because of the crisis.
---
Facebook

Twitter

Email This