Sunday, 23 July 2017
Eight Simple Ways You Can Change Someone's Life
Imagine being able to transform someone's life by offering a simple gift? Imagine lifting a family out of poverty, giving a child a brighter future or easing a brother or sister's suffering?
At Muslim Hands, with our selection of Great Charity Gifts, sponsorship programmes and projects, you can change someone's life for the better and what's more, you can also offer your gift in the name or memory of a loved one, as Sadaqah Jariyah, to bring even more blessings.
Take a look at these simple yet amazing ways you can make a world of difference to someone in need.
1. Give the gift of sight
In 51% of cases of blindness, the cause is cataracts – a condition which affects 20 million people worldwide. Cataract removal is a simple, safe and inexpensive procedure. However, in the developing world, poverty prevents many sufferers from seeking treatment. With the gift of a cataract operation, you will be granting patients the opportunity to see clearly again.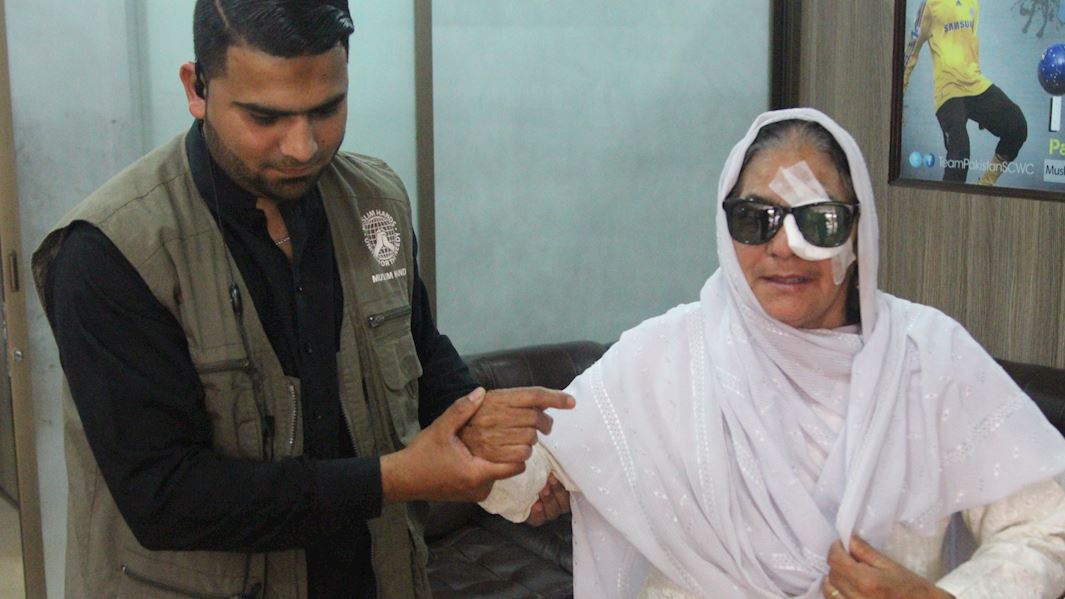 2. Set a brother on the journey out of poverty
For people living in extreme poverty and no financial means to invest in their future, it is often difficult to see a way out of the vicious cycle of poverty. In many areas of the world such as India and Bangladesh, a rickshaw is the most reliable mode of transport and a means to earn a stable livelihood as a driver. By giving a rickshaw, you'll be providing a source of sustainable income for a father, allowing him to support his family in the long-term.
3. Be a sister's thread of hope
For a struggling widow or mother with no means to support themselves or their family, a sewing machine, together with material and cotton to start up a micro business, is the ticket to a sustainable livelihood, allowing a sister to clothe and feed her family with dignity and build her family's future.
4. Help someone face the future
An estimated 37 million people worldwide are living with HIV, yet only half of these are receiving treatment. The first, most important step to treatment is diagnosis, yet many people are unaware they carry the virus, risking not only their own health but that of their partners and children. By providing HIV/AIDS screening, you could prolong a life and save many more, helping families to seek the care they need and face the future in the best way possible.
5. Send a child to school
263 million children worldwide do not attend school. For families struggling with poverty, the cost of school fees, uniform, stationery and transport, mean that many children do not go to school and instead stay at home and become carers or go to work to supplement their family's income. What's more, for orphans without any parents or a breadwinner in the family, receiving an education is an even more distant dream. By sponsoring an orphan, you'll not only be providing a needy child with healthcare, emotional support and regular meals, but you'll be enabling them to build a brighter future for themselves.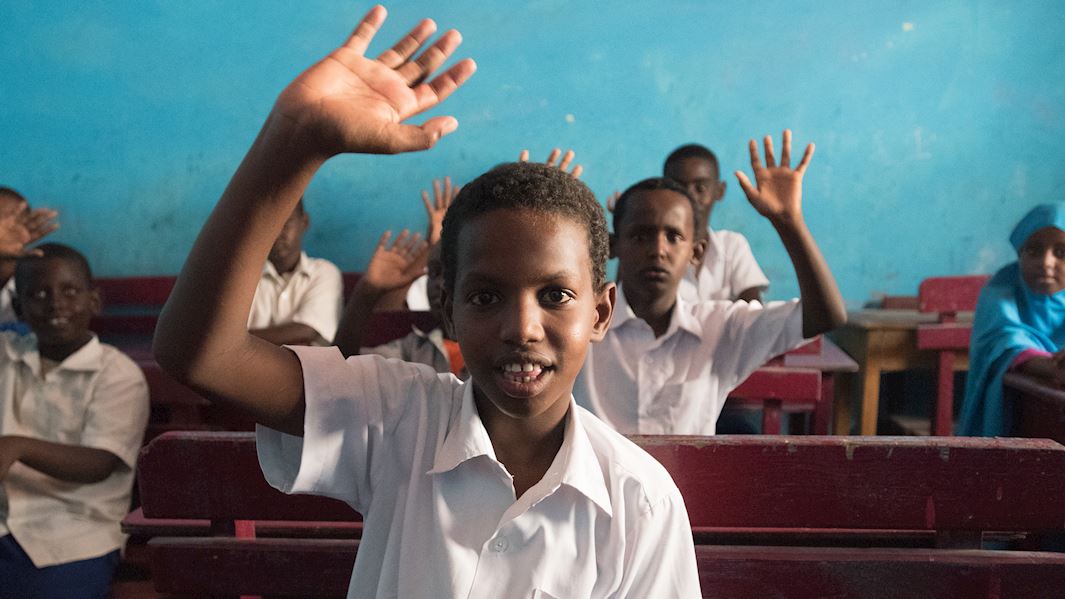 6. Quench an unbearable thirst
Water is the source of all life and the key to good health. Whether quenching our thirst, cooking a meal, making wudu, taking a shower or washing our clothes, we always have clean, safe water at home when we need it. But did you know that 884 million people worldwide do not have even basic access to clean drinking water? What's more, 159 million are dependent on unsafe surface water. However, there is hope. Drawing water from up to 40 metres beneath the ground, a dig-a-well can provide a sustainable source of clean, safe water for not just one family but around 200 people, day in day out, all year round.     
7. Sow the seeds of prosperity
From mangoes and papayas to mulberries and coconuts, planting a fruit tree provides communities with delicious food to both eat and sell for a sustainable source of income. In Palestine especially, whether for food, oil or medicine, olive trees provide the main source of livelihood for over a million Palestinians. By providing farmers with seeds and tools, you'll be sowing the seeds of prosperity for families in need.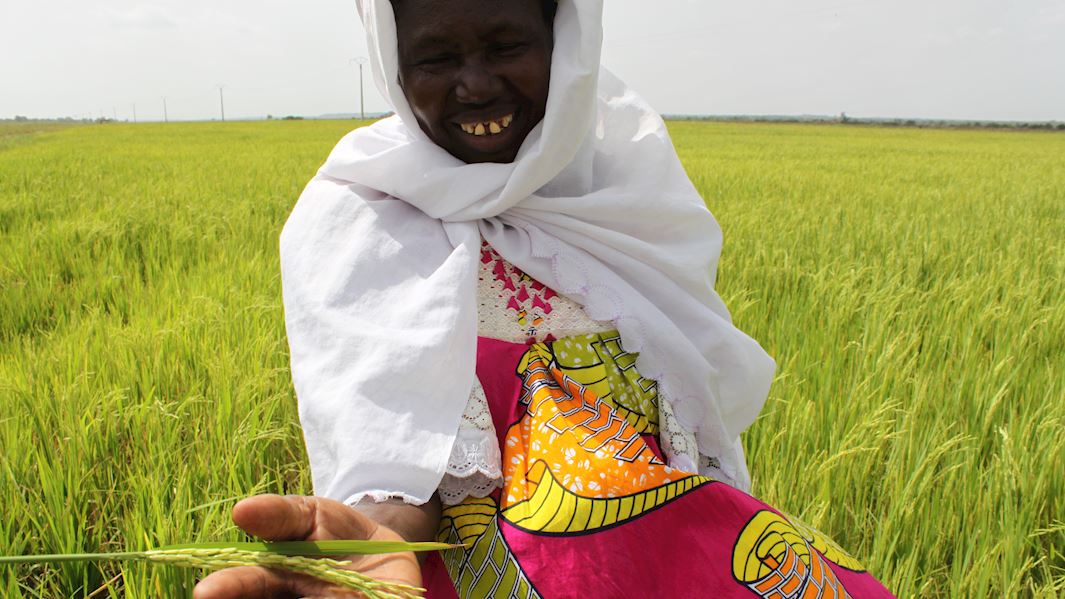 8. Break down barriers towards mobility
Imagine having to spend day after day at home, yearning for the means to lead an independent, active and socially mobile life? Being physically disabled shouldn't be a barrier to living a happy, healthy life, yet many people find themselves isolated and dependent on others as they are unable to afford the right care, treatment and resources. You can help break down these barriers. Gifting a wheelchair to a disabled person means giving them back their independence and a whole new ease of mobility which we ourselves often take for granted. 
With such small but powerful steps, you can transform the lives of some of the millions of men, women and children suffering the effects of poverty. By giving one of these gifts, you'll help break the cycle of poverty and transform lives in the long-term.
As Allah Almighty tells us in the Holy Qur'an (55:60):
'Is the reward for good [anything] but good?'
Donate today and change someone's life forever.
Statistics: UNSECO (2016), World Health Organization (2017)
---
Facebook

Twitter

Email This