Thursday, 16 November 2017
Muslim Hands FC Lift the Cup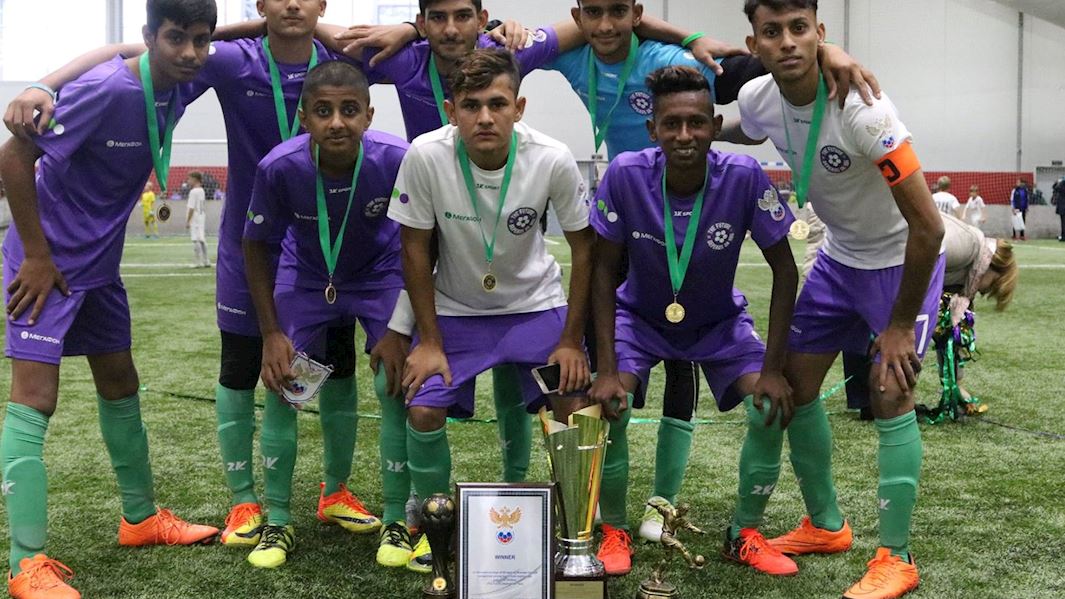 Muslim Hands' Street Child football team (aka Muslim Hands FC) was invited to Moscow to represent Pakistan in the International Stage of 'The Future Depends on You' football tournament.
The tournament gave underprivileged children from Brazil, Georgia, Egypt, Kazakhstan, Latvia, Mauritius, Pakistan, Belarus, and the home nation – Russia, a chance to showcase their skills on an International Stage, and the rare opportunity to compete for international footballing glory.
After winning all four pool games, our team moved onto to a quarter-final match against close neighbours, India. A thumping 15-0 victory saw off the challenge of the Indian boys and took the jubilant Pakistani team through to the semi-finals where Belarus awaited them. Buoyed by their quarter-final performance, the team put in another confident display, and Belarus were neatly dispatched 8-0.
A final showdown with hosts, Russia, was all that now stood between the Muslim Hand's team and cup glory.
The Russia team proved to be much a stronger outfit than previous opponents, and a tight-fought contest saw the final whistle blow with the teams at a 0-0 stalemate. Ultimately the contest would be settled by a nerve-wracking penalty shootout. 
The Muslim Hand's team held their nerve and fired themselves to a 3-2 victory on penalties, sparking ecstatic celebrations as they lifted the cup.




This incredible victory is proof that, given the chance, a group of outcast street children can achieve wonderful things. Our Street Child programme gives shelter, food and education to thousands of children in Pakistan who, otherwise, would have little hope for the future. Thank you for your generous support, please continue to help these children achieve more than they ever dreamed possible.
---
Facebook

Twitter

Email This