Friday, 24 November 2017
Rohingya Profile: Rehana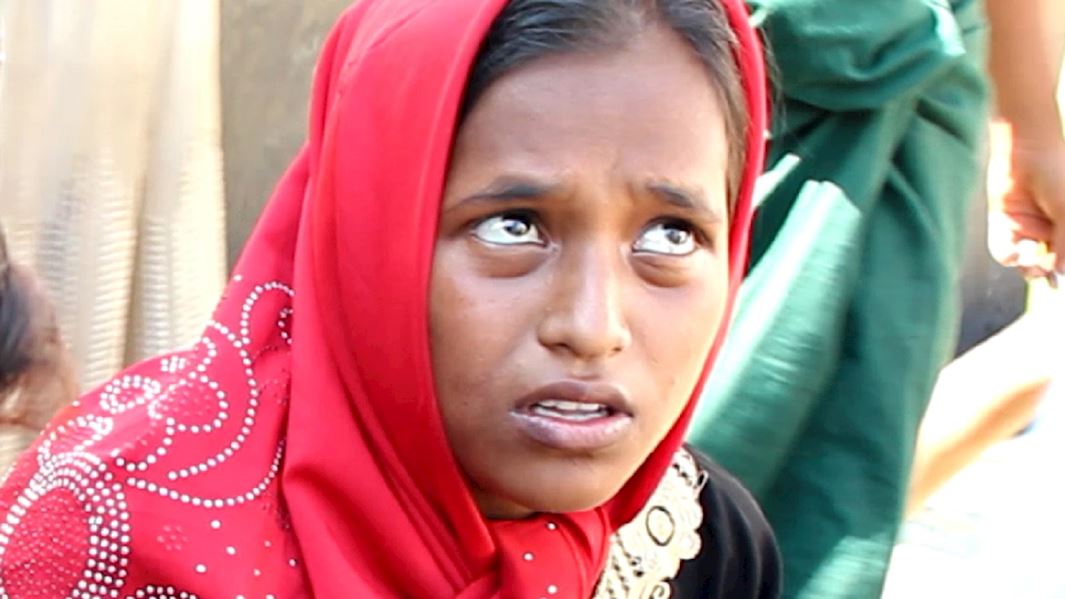 Nineteen-year old Rehana lived with her husband in the village of Kyashawng, Myanmar. When the violence against the Rohingya started they didn't want to leave their home so, when the soldiers came to their village, they hid in the hills in the hope that they could return after the attack.
Sadly, they could not evade the military for long and Rehana's husband was captured as they ran from an assault. He was shot through the chest and died instantly. Rehana grabbed her young son and escaped to a nearby village, where her parents lived.
Their respite was short-lived. A few days after Rehana reached her parents' village it too was raided by the military. Her elderly parents were murdered in front of her - slaughtered in their own garden. Rehana decided that the only hope she and her son had for survival would be to leave their home and make the dangerous journey to Bangladesh.  
She is now living in a village called Hatimara at the edge of the Ghumdhum jungle. She has absolutely nothing of her own and must walk the long journey to Balukhali so she can collect aid from the refugee camps there.
Muslim Hands recently installed a large well at Blaukhali and, thanks to this, Rehana can now collect clean, safe water to bring back to her son. She is so thankful for your generosity towards her and her people.




Rehana's journey to safety is not over. Though she and her son have escaped the violence in Myanmar they face a daily struggle to feed and sustain themselves. The aid she receives from the camps and the water she can now access are a huge help, but she still has many challenges to overcome if she is to build a life for herself and her son. The onset of winter means she must find protection from the cold and she must find sustainable sources of food and a way to earn a living.
Women like Rehana face the added danger of exploitation and many instances of people trafficking, forced prostitution and assault are coming in from the Rohingya camps. By continuing to support Rehana, and thousands of women like her, you can protect them from exploitation by meeting their needs, so they don't have to turn to dangerous sources.
Please keep helping Rehana, her son, and the thousands of Rohingya people desperately trying to survive.
---
Facebook

Twitter

Email This