Tuesday, 12 January 2021
Shining a Spotlight on Kimberley
Our teams ended 2020 with a mammoth distribution drive in Kimberly, the capital of the Northern Cape. The huge operation provided beneficiaries with everything from food and healthcare right down to support for the unemployed. Read on to find out more.
Free sight tests  
More than 50 patients from local old age homes, churches, mosques, and orphanages were selected for a free eye test as part of our Project 4 Sight initiative.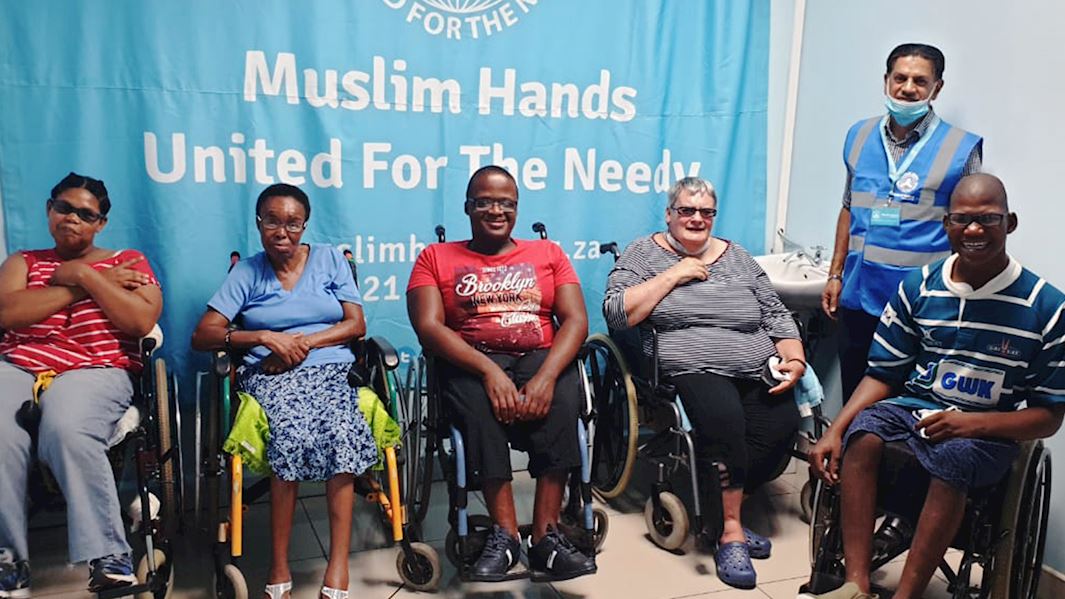 Each patient was treated by a local optometrist, Dr. Henlo Boshoff at the Belmed Medical Centre, in Homestead, Kimberley, and those who required spectacles, were given a pair completely free.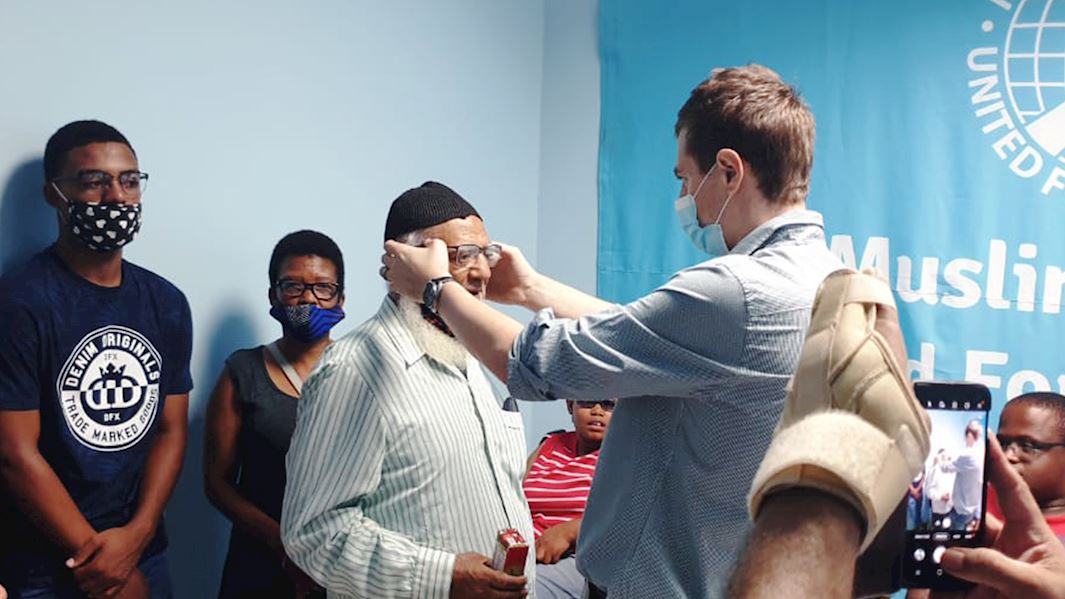 All of the beneficiaries faced huge personal struggles because of their impaired vision but simply could not afford the cost of a pair of spectacles. Giving the gift of sight is a truly remarkable experience - not only does it bring a smile to someone's face, but it also greatly improves their quality of life.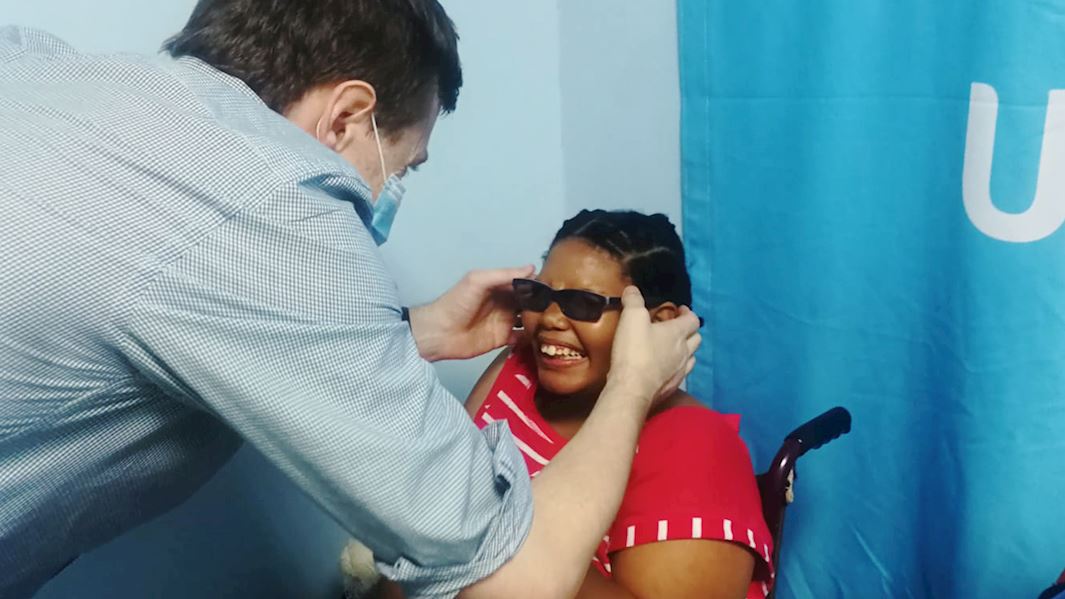 The right resources for the job
Our teams sourced and installed computers, printers, and office furniture at a computer centre in a local community building in Kimberley. The facility is used by unemployed adults and disadvantaged students who cannot access these services at home.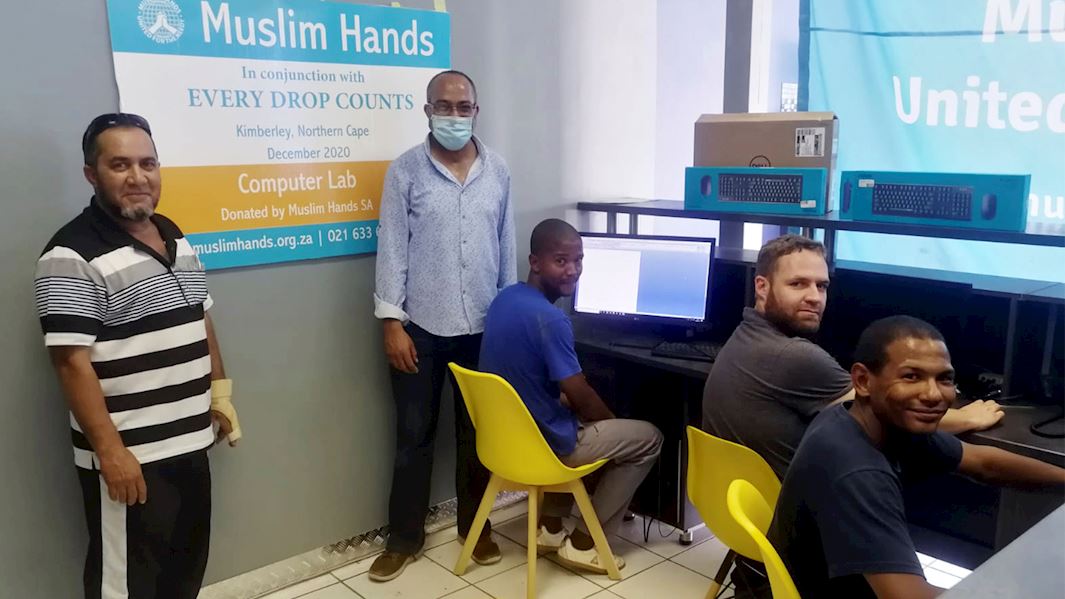 The new equipment gives students a safe and warm place to complete their homework and also allows adults and learners to be able to update their CVs and apply for jobs. By providing them the opportunity to better their circumstances, these families have a fighting chance of breaking away from the cycle of poverty.
Feeding the hungry
More than 500 beneficiaries queued for hours in order to get a hot meal at one of two of our food distribution drives in rural Kimberly. Most of them were young children who were severely undernourished and admitted to not eating a proper meal in a very long time.
The children struggle to concentrate in class as their stomachs are empty and they are at immediate risk of contracting disease and illnesses. The excitement at being able to eat something other than maize meal was plain to see on their faces.
Nearly every child requested an extra portion of food, not for themselves, but to take home to their parents and elderly grandparents who were too sick to make the journey themselves.
We're not stopping here
During our time in Kimberley, it was evident that hundreds of thousands of South African families are struggling to survive and many more have been severely impacted by the Coronavirus pandemic. As a result, we are intensifying our local efforts here in South Africa. Please donate to our Local Projects Fund and help us reach even more families living below the poverty line.
---
Facebook

Twitter

Email This