Monday, 06 December 2021
Supporting Orphans in Gauteng
2021 has been a year of great struggle for millions of South Africans having lost their jobs and livelihoods to the pandemic and riots. However, your generosity provided aid to thousands of people nationwide throughout the year. Here is a summary of how your donations were spent in Gauteng:
1. Installed a brand new computer lab at Kids Haven orphanage
Kids Haven is a registered NPO in Benoni, Gauteng that assists orphans and children without parental care. The orphanage assists children in various areas: from providing shelter and protection, to facilitating education, training and therapy. It provides assistance to all children in need in the surrounding areas, and not just the children staying at the orphange.
Alhamdulilah, through your donations, Muslim Hands installed a computer lab at the orphanage that includes five brand new computers and one printer. This donation will enhance the learning of the children who are being looked after at the orphanage, whilst also assisting children from low-income settings that are living in the surrounding neighborhoods.
"Thank you so much for the wonderful donation and handover of the desktops to Kids Haven, along with the printer. It was lovely to see how happy and eager our group of kids were to use their brand new computers and instantly start searching solar systems and animal planet videos." - Susan Daly, Kids Haven Coordinator
SubhanAllah, through your generosity, this project will empower orphans living at Kids Haven and children living in extreme poverty in the surrounding areas for years to come.
2. Distributed food hampers and installed a computer lab at Mayfair Academy
Mayfair is a registered NPO that addresses the needs of the local community of Mayfair in Johannesburg. The area has a high unemployment rate due to the pandemic and local riots that occurred earlier in the year. The people in this area also struggle to find jobs due to several factors such as: language barriers, lack of computer facilities to write CV's and the struggle to source food daily.
The centre has been assisting families in need by offering English classes, computer training and providing food assistance to those in great need.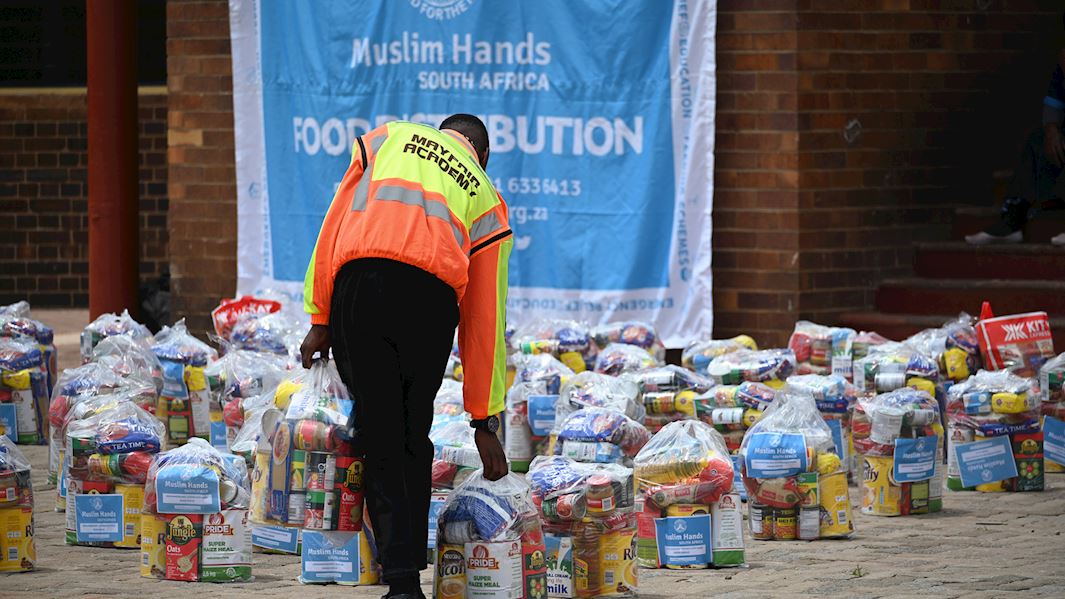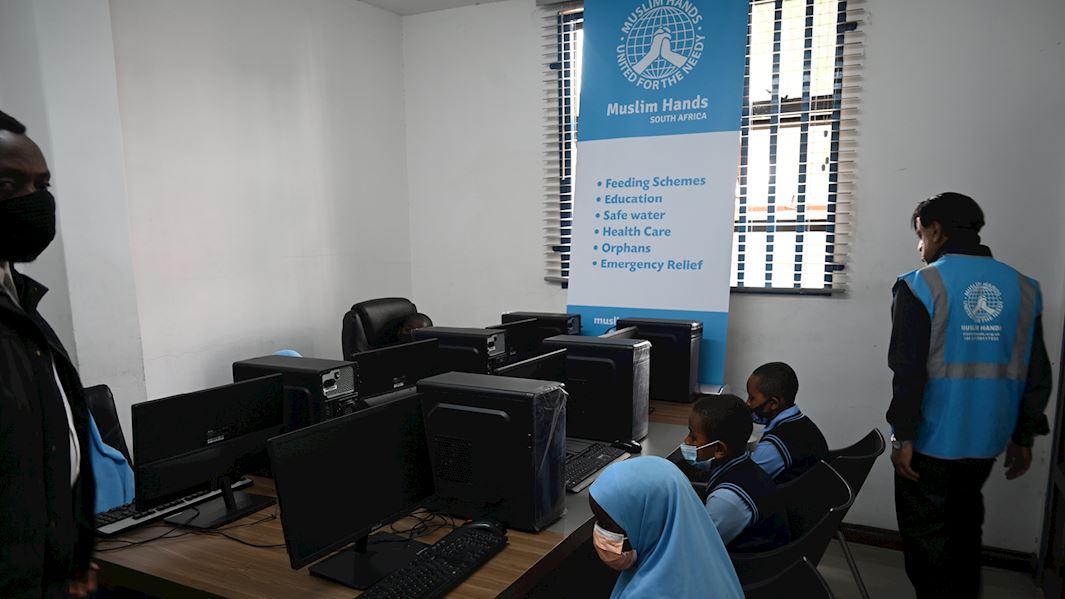 Thanks to your donations, Muslim Hands installed a computer lab with six brand-new computers at this centre, ensuring that learners, parents and the surrounding community have access to computer facilities. The donation will ensure that families are able to acquire computer literacy skills, send CV's to seek employment and develop their skills by learning courses online.
We also donated food hampers to the center that will greatly assist impoverished families living in the region who have been adversely affected by the pandemic and local riots.
3. Donated stationery packs at Johannesburg Children's Home
Johannesburg Children's Home was founded in 1982 to provide a safe haven to orphans, needy and abandoned children and currently, the orphanage is looking after over 64 children. SubhanAllah, through your generosity, our teams delivered brand new stationery for the children on Monday, 22 November.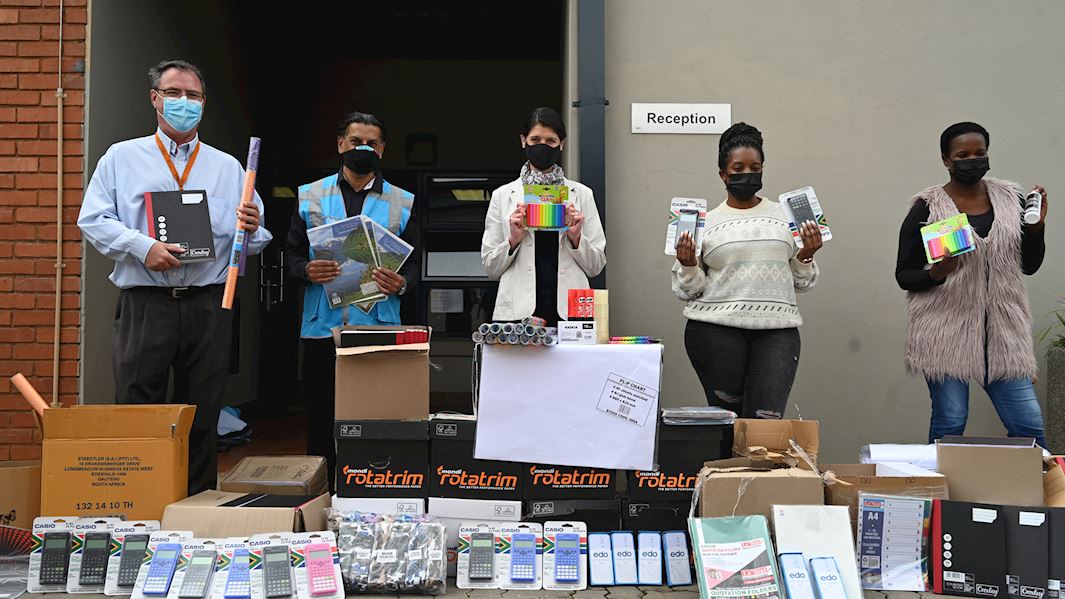 The stationery packs included: USB Drives, scientific calculators, books, pencils, crayons and much more. 
From the entire team of Muslim Hands, we thank you for your generous donations that have greatly assisted orphans and needy children in Gauteng. Continue supporting our local projects and helping the poor. Remember, Allah SWT tell us in the Noble Quran:
"Truly, Allah does reward the charitable" [Surah Yusuf: verse 88]
---
Facebook

Twitter

Email This