Tuesday, 08 November 2016
Our Work in Africa

Just three years after Muslim Hands was established in response to the Bosnian conflict in 1993, our work had spread to Africa, a continent endowed with an abundance of natural resources, rich culture and history. Unfortunately, several of its nations were facing serious struggles with conflict, poverty and natural disasters. We knew we had to help. 
Since then, Muslim Hands has been working with communities in 27 of the poorest countries in Africa to provide essential food and water relief, education, livelihoods support and healthcare. With 10 field offices across East, South and West Africa, including countries such as Sudan, Somalia and Gambia, we've been able to reach millions of people suffering the effects of war, famine and drought. From providing emergency relief at times of crisis, to establishing orphan sponsorship and educational programmes, Muslim Hands has been committed to empowering communities across the continent for twenty years.
Your generosity and support over the years has enabled us to continue and expand our work since the beginning of our presence in Africa.
What we Do in Africa:
Muslim Hands has been active in 27 of Africa's poorest countries since 1996. We have provided:
Clean water
Food aid
Orphan Sponsorships
Education
Healthcare
Livelihoods support
Qurbani donations
Iftar and Eid meals




 Muslim Hands in Africa:
1995 – orphan sponsorship scheme is established in in Africa.
1996- MH sets up medical units and launches a low-cost housing programme in Mozambique in response to devastating floods.
2000- Muslim Hands distributes emergency food relief to flood victims in Gambia.
2002- Muslim Hands provides medical care to combat a cholera outbreak in Guinea-Bissau.
2003- MH launches a scheme to assist Gambian fisherwomen in becoming self-sufficient. Mauritania office opens.
2004- MH establishes camps for 100,000 refugees in Darfur, Sudan as well as distributing water, food and medical care. Temporary schools for displaced children are also set up.
2008- Muslim Hands School of Excellence for orphaned and needy children opens in Mali.
2009- MH provides emergency shelter to families fleeing conflict in the North Kivu province of the Democratic Republic of Congo.
2010- Muslim Hands provides food aid to over 5000 families during the East Africa famine.
2011- MH supports 150,000 displaced families in Liberia fleeing civil unrest in the Ivory Coast with monthly food packages and safe water.
2012-13- Two maternal health clinics are established in Somalia as part of the Muslim Hands Motherkind campaign.
2014- The Malawi School of Excellence for orphaned and needy children opens.
2015- Muslim Hands provides water wells, livestock and farming tools to farmers in Niger.
2016-Muslim Hands provides families displaced by conflict and flooding in Nigeria with emergency relief including medical care.
Now, we are asking for your help once again to help families facing starvation and drought across East, South and West Africa. Thanks to severe drought, flooding and ongoing conflict, over a million children in the region are already facing acute malnutrition meaning easily treatable illnesses passed on through contaminated food and water will be a death sentence for them.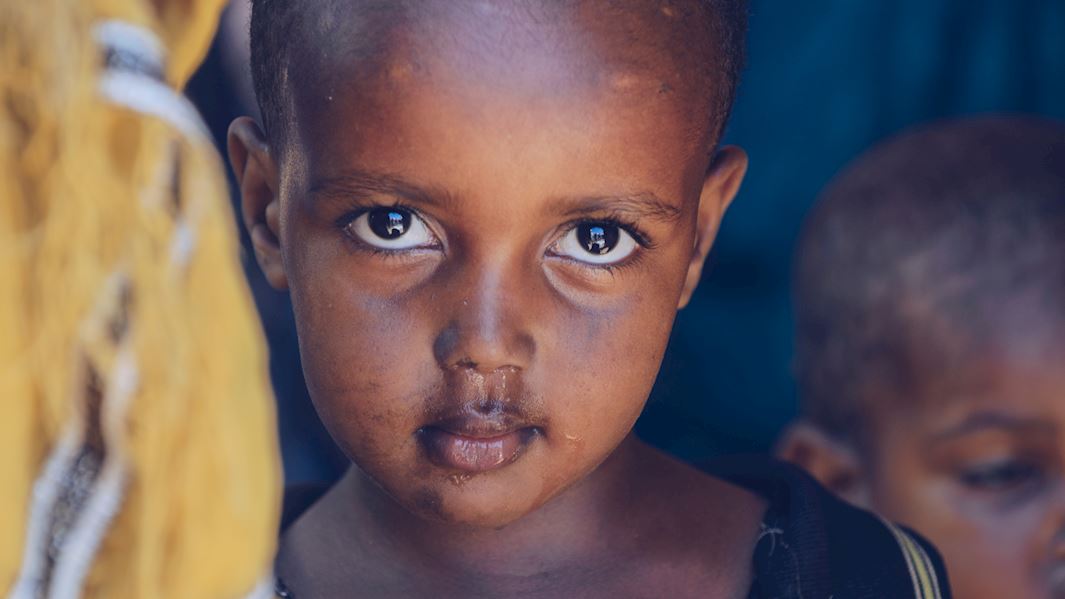 Effects of Malnutrition
Malnutrition affects every system in the body and results in physical weakness and increased vulnerability to illness, sometimes leading to death.
Immune System
Severely reduced ability to fight both common and serious infections and diseases.
Muscles
Abnormal loss of lean body mass means the victim is no longer able to do simple things like cook, work or go to school.
Inactivity may also lead to pressure ulcers and blood clots.
Reduced ability to cough can cause chest infections and pneumonia.
Heart failure
Kidneys
Inability to regulate salt and fluid can lead to over-hydration or dehydration.
Brain
Malnutrition causes apathy, depression, introversion, self-neglect and deterioration in social inte                    ractions.
Reproduction
Malnutrition reduces fertility and if present during pregnancy, it can lead to diabetes, heart disease and stroke in the baby in later life.
Consequences of Malnutrition in Children
Growth failure and stunting.
Reduced muscle mass and strength.
Impaired intellectual development.
Rickets.
Increased lifetime risk of osteoporosis.
Common Killers
Cholera: A fatal bacterial infection caused by consuming contaminated food or water. Without treatment, the combination of diarrhoea and vomiting can quickly lead to severe dehydration causing the body to go into a state of shock.
Diarrhoea: Globally, diarrhoeal disease is the second leading cause of death in children under five years old. The tragedy is it is both preventable and treatable.
Our teams are on the ground in some of the worst affected countries delivering emergency relief. Donate to our Africa on the Edge Appeal and provide life-saving food and water relief to suffering families.
---
Facebook

Twitter

Email This