Thursday, 25 February 2021
You Gifted 400 children with a Brand New School Kit.
On Monday, 22 February, the Muslim Hands teams travelled to the Overberg, on the outskirts of the Western Cape, as part of our Gift of a School Appeal.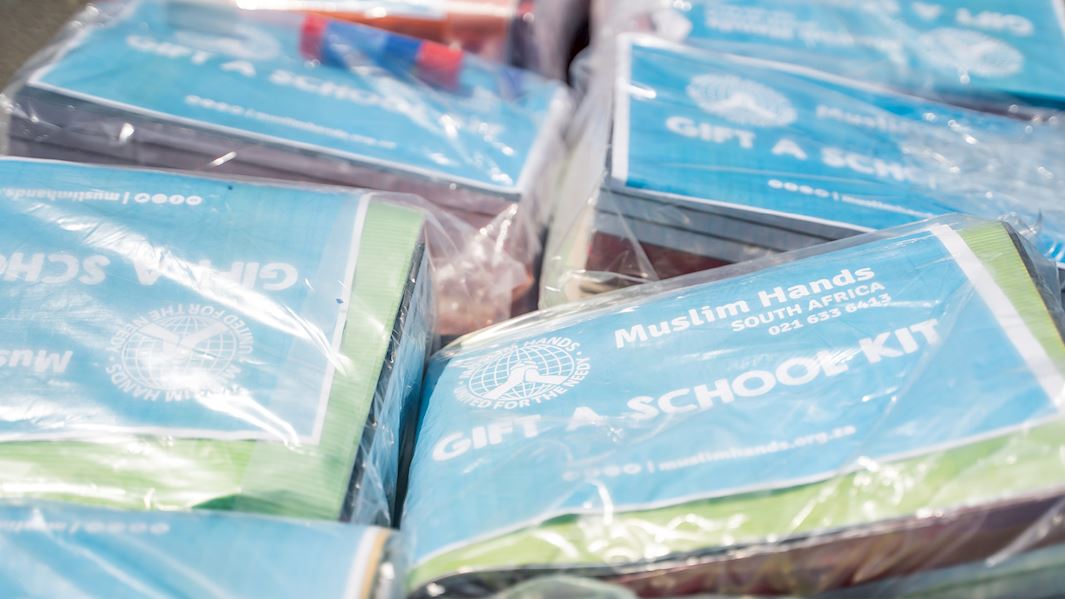 Thanks to the generous support of our donors, we were able to distribute over 400 stationery packs, school shoes, and dictionaries to children at Kleinmond and Lukhanyo Primary Schools.
More than half of children in this region come from families where parents are not working. As a result, they come to class without the basic stationery needed to learn. Some of these children walked 2 km every day to reach their school, often without shoes. 
As you can see, the children were extremely excited to receive their brand new school shoes and stationery packs which included books, pens, files, folders and much more.  The school shoes will make walking to school much easier, especially during the coming winter.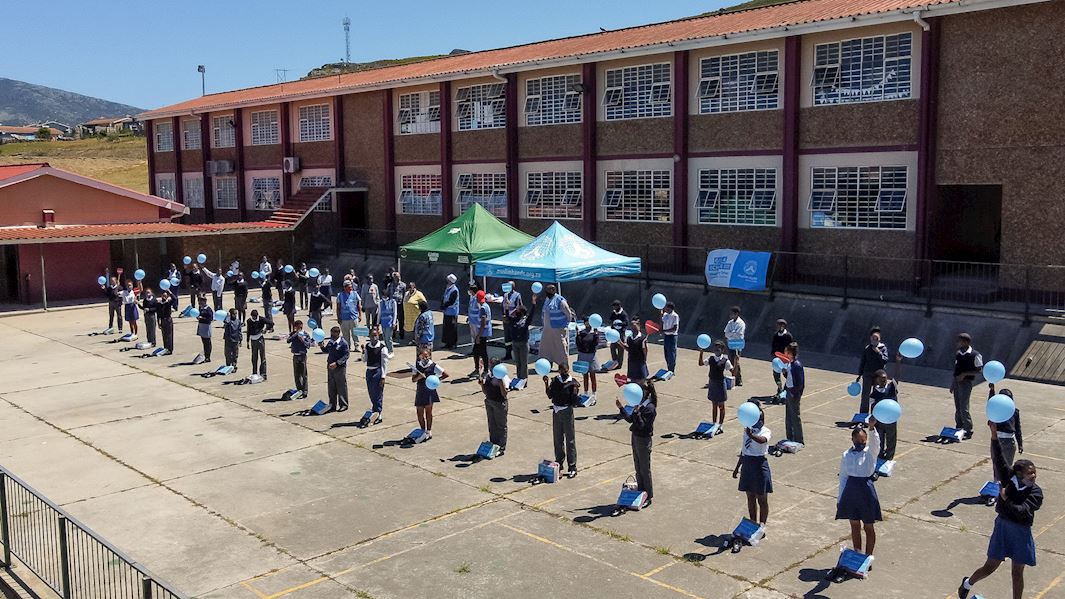 The school supplies were also greatly appreciated by the principals and teachers. Now children will have the right tools to progress through the year and achieve an education that will hopefully help them get out of the vicious cycle of poverty.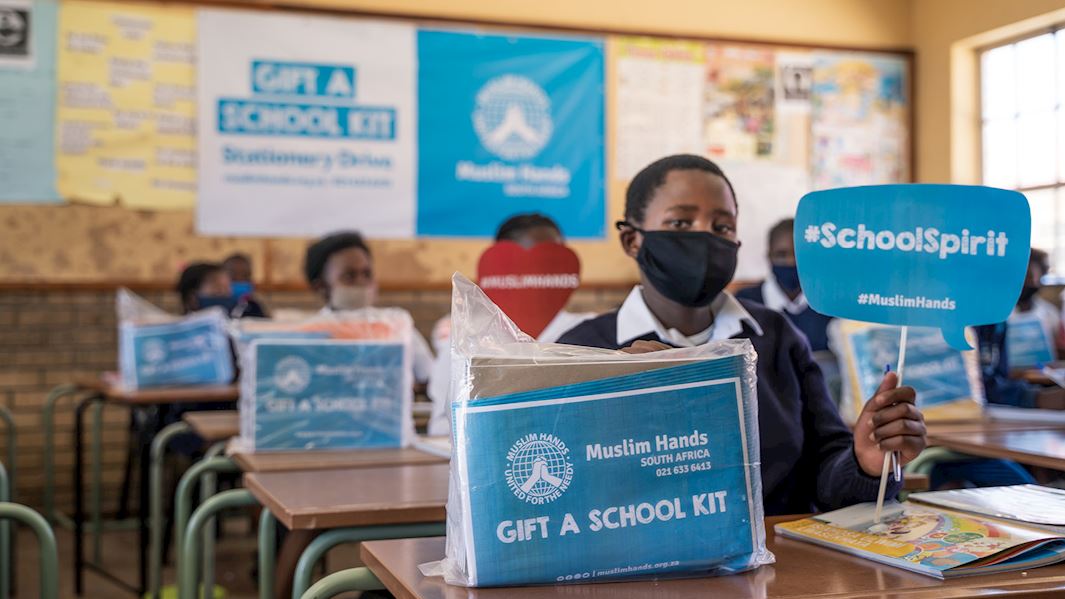 More than 60% of South African children are living under the poverty line and there are many more children who walk long distances to get to school every day. We don't think this is right or fair and are intensifying our local efforts, especially in remote areas of the country. Help us make build a better future for our children by donating to our Local Funds Project. 
---
Facebook

Twitter

Email This