Ramadan Mubarak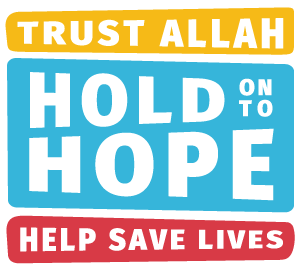 footer line 1
footer line 2
Ramadan Appeals
Give hope through your Sadaqah and Zakat
Your Zakat
All you need to fulfil the third pillar
Our Goals This Ramadan
With your help we will...
---
Don't Miss out on Laylatul Qadr!
Use our simple tool to automate your donations across the blessed last ten nights of Ramadan, and don't miss Laylatul Qadr!
---
After a year of not seeing our loved ones properly, this Eid will be extra special for many of us. A Great Charity Gift is the best way to show them how much you care about them.
Stay Connected
For regular updates on our work and the highest quality Islamic content
Sign Up To Our Mailing List