Iftar
Feed the hungry this Ramadan
Donate
Here are ways you can help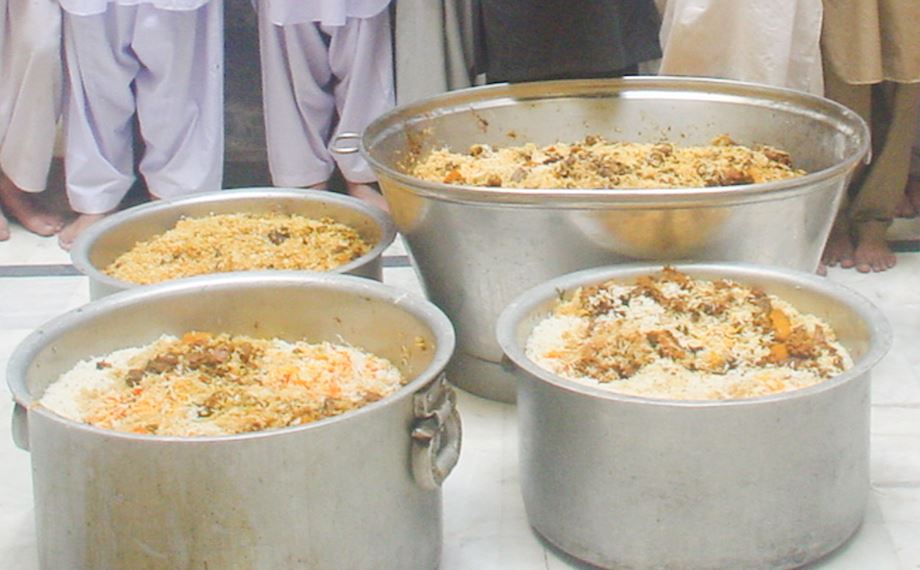 ---
---
Whilst we sit down for a plentiful meal with friends and family as the sun starts to set, around the world the reality is often much starker. Many people will not be able to quench their first and satisfy their hunger.

Poverty-stricken families will instead continue their fast long after the sun has gone down and carry on to face another long hard day on an empty stomach.
Last Ramadan, through your donations, we fed over 950,000 people in need. We held community iftars, distributed family food parcels and delivered staples such as rice and flour in over 40 countries to help families in dire need of food.

This Ramadan we're hoping to reach even more vulnerable people so why not share your iftar with hungry families and spread the blessings of the holy month?
Sharing the Blessings of Iftar in Malawi
For Halima Mlenga, a 42-year-old widow from Malawi, Ramadan was often a stressful time. Following the death of her husband several years earlier, Halima would often struggle to feed herself and her six children.
During Ramadan, there were no iftar meals at the local mosque and the family had little food. What little they did have would be eaten at iftar, leaving nothing for suhur.
Alhamudlillah, last year Halima and her children were able to attend community iftar at the local mosque, allowing her to prepare suhur at home. 
This made Ramadan easier for Halima and her family, as she happily exclaimed: 
'The last few years, my fasting days were the most stressful time of the year...This year things are different. Alhamdulillah, thanks for remembering us during Ramadan.'
Every Ramadan, your donations help us to feed poverty-stricken families like the Mlengas. This year, why not feed a fasting person through Muslim Hands and share the blessings of the holy month? 
Sharing the Blessings of Iftar in Malawi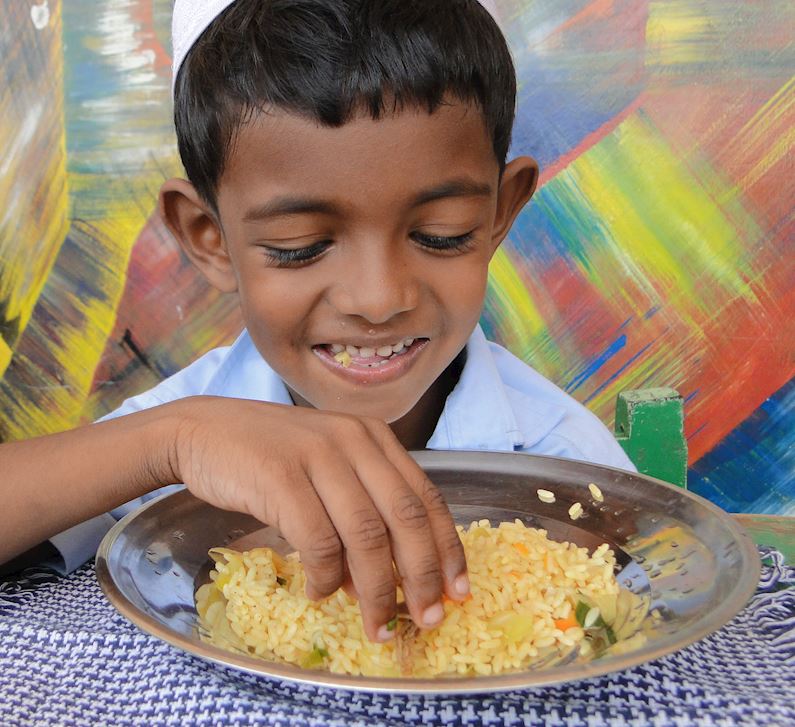 Sunnah Foods for Iftar
Allah said to His Messenger (saw): 'Say (to mankind), if you love Allah, follow me – Allah will love you and forgive your sins.' (Qur'an 3:31)
Struggling to keep up our strength is a feeling we know all too well during the blessed month. The Prophet (saw) showed us that there are ways to deal with the internal battle between our hearts craving Allah and our stomachs craving sustenance; simply by eating the right foods.
The Prophet (saw) combatted the fatigue by eating foods that are high in energy with proven individual healing qualities. By following his example, not only are we reaping the rewards of fulfilling the Sunnah, but we are also giving our bodies the TLC they need to remain healthy and strong so we can focus on our ibadah.  
Read our guide to the best Sunnah foods to eat this Ramadan to help keep you hydrated, healthy and happy!
Ten Top Sunnah Foods for Ramadan
---