Gift a School
Kit
Help ensure school children have everything they need for the new year.
Donate
Here are ways you can help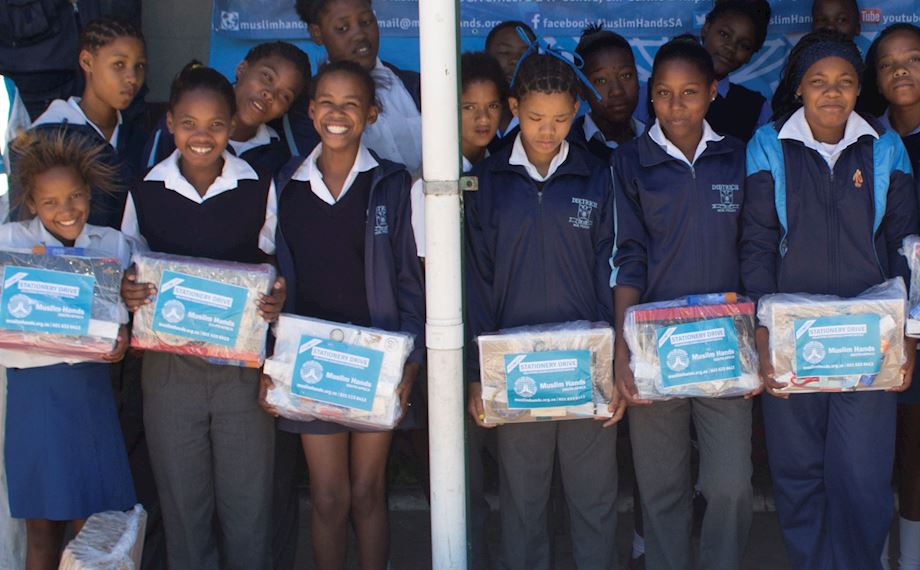 ---
Help Kick-start a Child's 2021 School Year
The start of a new school year is an exciting time for most children. Moving to a new grade means new uniforms and shoes and going to school with a bag full of brand-new stationary. Sadly, this is not the case for every child.

About 12 million school children in South Africa live below the poverty line and the majority will start the 2021 school year grossly disadvantaged simply because they cannot afford the right stationary. Without the right tools, they are unable to learn the knowledge and skills they need to progress through school and are more likely to drop out and remain trapped in an endless cycle of poverty.
We have been running our Gift a School Kit drive since 2014 and since then, have already provided more than 3, 000 students in 18 different schools across KwaZulu-Natal, Gauteng, Port Elizabeth, and Cape Town with everything they need for the new school year. This year is especially important, as even more families have been plunged into deeper financial woes and are struggling to make ends meet because of the Coronavirus.

Help kickstart a child's 2021 school year in the best way possible by donating a brand-new stationery pack and school kit for just R550. Not only will you be putting a smile on their face, but you will also ensure that these children go back to school equipped with all that they need to learn and successfully break the cycle of poverty.